Story Progress
Back to home
Roomali Paneer and Chutney Butter Recipe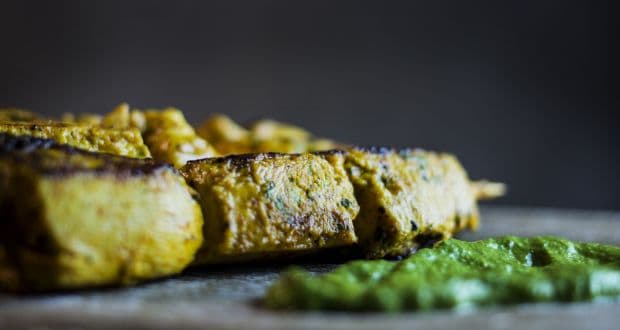 How to make Roomali Paneer and Chutney Butter
About Roomali Paneer and Chutney Butter: Stuffed with chutney and nuts, paneer pinwheel is baked with a herb butter crust.
Total Cook Time

1 hr 10 mins

Ingredients of Roomali Paneer and Chutney Butter
2 Kg Paneer block
75 gram Coriander, chopped
60 gram Mint
to taste Green chilies
20 ml Lemon juice
60 gram Yellow butter
45 gram Panko breadcrumbs
10 gram Ginger
1 Coconut
15 gram Parmesan cheese, grated
to taste Salt
30 gram Pine nuts (chilgoza), roasted
30 gram Figs (dried)
30 gram Gruyere cheese, grated
45 gram Hung yogurt
5 gram Ginger garlic paste
A pinch of Garam masala
Prepare chutney butter:
1.
Clean, wash and roughly chop mint, coriander, ginger and green chili.
2.
Break the coconut and remove the brown skin. Grate it finely (30 gm grated coconut)
3.
Grind the above ingredients.
4.
Adjust the seasoning by adding lemon juice and salt.
5.
Keep half mix aside for paneer roll filling.
6.
Add yellow butter, Panko bread crumbs, Gruyere and Parmesan cheese to remaining half. Mix it thoroughly to make herb butter.
Prepare baked masala paneer:
1.
Cut the paneer block in six thin long slices.
2.
Spread remaining mint chutney on the paneer slices and sprinkle chopped pine nuts.
3.
Roll each slice like a Swiss roll. Keep aside
4.
Make marination with hung yoghurt, ginger garlic paste, salt and garam masala.
5.
Marinate each roll with this marinade. Keep for 30 minutes.
6.
Top each paneer roll with herb butter.
7.
Bake in oven at 180 C till golden brown crust.