Story Progress
Back to home
Sabudana Vada Recipe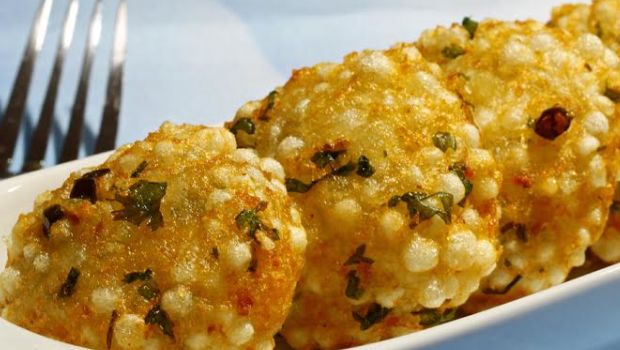 How to make Sabudana Vada
About Sabudana Vada recipe: Potato and sabudana fried in patty shape makes a tasty snack and a perfect festive delicacy. It is just the right snack while the fasting season of Navratri or the festival of Janmashtmi since it is made from sendha namak and everything else that is permissible. So now you don't have to crave delicious munchies while fasting and binge on these crispy and healthy Sabudana Vada.
Total Cook Time

1 hr 10 mins

Ingredients of Sabudana Vada
1 Kg Potatoes (peeled and mashed), boiled
1 Cup Sabudana
2 tsp Salt or sendha namak (rock salt)
1/2 Cup Peanuts (coarsely pounded)
1 tsp Chilli powder
1 Tbsp Coriander leaves, chopped
1 tsp Green chillies , chopped
1 Tbsp Lemon juice
For deep-frying Oil
1.
Wash the saboodana and soak covered with water for about an hour.
2.
Drain in a colander, and mix in potatoes, salt, peanuts, chilli powder, coriander, green chillies and the lemon juice.
3.
Form mixture into flat, round vadas and fry in hot oil.