Story Progress
Back to home
Taley Kele Ka Korma Recipe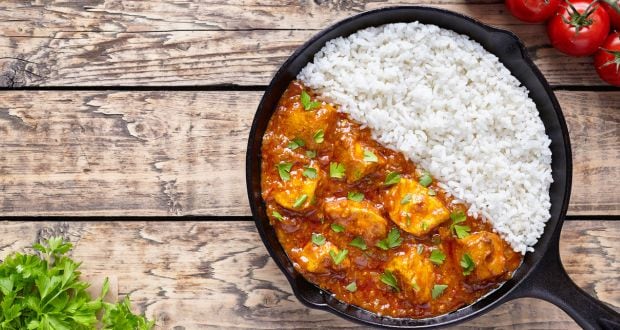 How to make Taley Kele Ka Korma
About Taley Kele Ka Korma Recipe: A typical korma gravy but with the twist of fried bananas. Made with potato cubes, chopped spinach, apples and bananas.
Total Cook Time

1 hr 10 mins

Ingredients of Taley Kele Ka Korma
80 Gram Desi ghee
1 tbsp Ginger paste
1 tbsp Garlic paste
1 Green apple
50 gram Spinach
4-6 Green chillies
1 tsp Cumin seeds (jeera)
1/2 tsp Turmeric powder
1/2 tbsp Coriander seeds
1 tbsp Sandalwood powder
to taste Salt
1 tsp Red chilli powder
1/2 tsp White pepper powder
1 tsp Mustard seeds
250 gram Yogurt
150 gram Browned onions
500 gram Potatoes (diced), medium
8 Semi-raw bananas (thick slices)
100 gram Corn oil (or regular cooking oil)
4 large Tomatoes
300 gram Fresh cream
For garnish:
100 gram Fresh coriander
1.
Put ghee and saute ginger paste and garlic paste.
2.
Add chopped apples and spinach. Add all spices except cumin seeds, yogurt and brown onions and cook well.
3.
Deep fry potato cubes and banana slices in corn oil.
4.
Now add fried potato cubes to the apples and spinach and, after a few minutes, add the fried bananas.
5.
Now add tomatoes and cook on low flame for about 15 minutes.
6.
Finally, add cream and temper with cumin.
7.
Garnish with fresh coriander.