Story Progress
Back to home
Thai Steamed Fish Recipe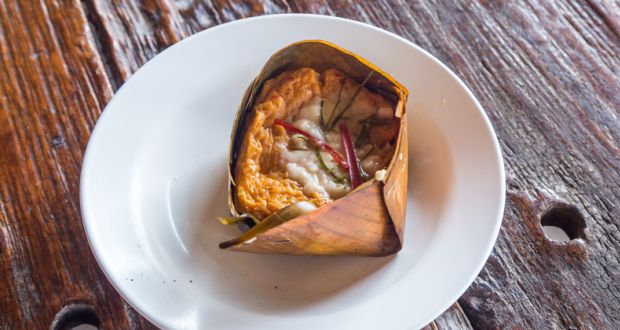 A healthy low fat delight! With the aroma of lemongrass fused with chillies, this dish will bring the streets of Thailand into your kitchen!

Ingredients of Thai Steamed Fish
Thai marinade paste:
1 stick of lemon grass, chopped
Spring onions, chopped
7 shallots, chopped
6 cloves of garlic, chopped
1 small piece ginger
Red chilli to taste
Fresh coriander leaves
Salt & pepper to flavor
1 Tbsp fennel seeds
2 kaffir lime leaves
1 lemon squeezed.
1 tsp honey
2 Tbsp water
Steam fish:
Fish
Thai marinade paste
Handful fresh beans
1 tsp refined oil
Thai marinade paste:
1.
1. Put all the ingredients in a grinder and grind all together.
2.
2. Finish it off with lemon juice and keep aside.
For the steam fish:
1.
1. Smother oil on a silver foil and add Thai marinade paste on it.
2.
2. Lay some fresh beans over the top and lay marinated fish over it.
3.
3. Nicely foil it all together giving a little space over the top.
4.
4. Put it in a preheat oven and cook away for 10-12 minutes at 200 degrees.
5.
5. Serve it on a platter.