Story Progress
Back to home
Turkish Tulumba Recipe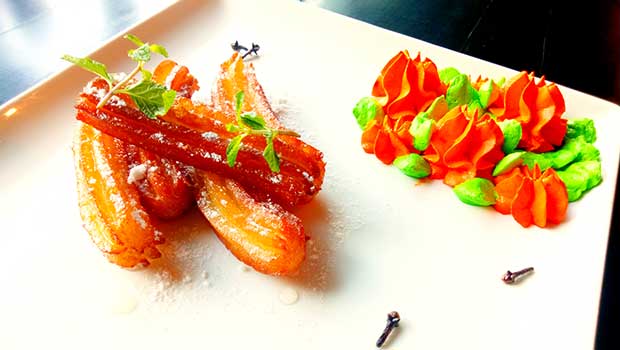 How to make Turkish Tulumba
Tulumba is made of bits of fried dough, its the western rendition of the popular Indian Diwali sweet Shakar para, steeped in lots of lemon and sugar syrup (Chashni) and rose. It is a crispy, syrupy and ultra-sweet classic Turkish dessert and a popular street food. You'll find it being served in many restaurants but it's sold mainly by street vendors who fry it up fresh on the spot and serve it warm. Enjoy this light sweet dish post dinner or as a snack.

Ingredients of Turkish Tulumba
For Dough:
250 gram Flour
2 tbsp Oil
A pinch of Salt
250 ml Water
3 medium Egg
5 gram Cornstarch
For the Syrup:
500 gram Sugar
500 ml Water
2 pieces Cinnamon Sticks, small
1 Lemon, sliced
50 ml Rose Water
Prepare the Dough:
1.
First bring the water to boil in a vessel.
2.
Take a mixing bowl add the flour, oil, salt and pour the boiled water in the mixture and mix well.
3.
Now add one egg at a time and mix the mixture well. Repeat this process for all 3 eggs.
4.
Now add the corn flour to the dough and mix it well. Ater that take a piping bag with a star nozzle and empty the entire dough inside the bag and prepare it for pipping.
5.
Now take a vessel for deep frying, bring the oil to a temperature for deep frying the dough.
6.
You can now pipe the dough into long sticks and deep fry the dough till it is golden brown.
Preparing the Syrup:
1.
Take a vessel and add all the ingredients into the water and bring it to boil. Reduce the syrup till it becomes slightly viscous.
2.
Once you are satisfied with the consistency, immerse the golden fried doughs into the syrup.
3.
After 10 seconds remove the sticks and your Turkish Tulumba is ready to be served.