Story Progress
Back to home
Plant-Based Keema Tacos Recipe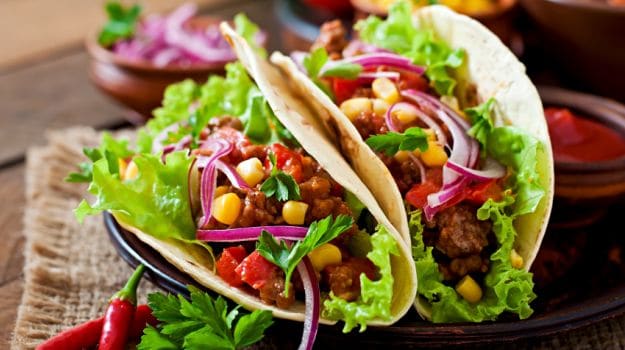 How to make Plant-Based Keema Tacos
Taco shells filled with mayonnaise, keema, vegan cheese and veggies are baked until the cheese melts and turns golden brown. Garnish these crispy tacos with some coriander leaves and make them for your next dinner party.

Ingredients of Plant-Based Keema Tacos
1/2 cup Tomato Sauce
12 Cashew Nuts
2 tbsp Watermelon Seeds
1 tbsp Italian Mix Herbs
1 Bowl Vegan Cheese (grated)
15 Taco Shells
1 Small Bowl Mayonnaise
Vegetables (red cabbage, onion, sweet corn, green coriander, or cilantro)
1.
Prepare keema as per the instructions given on the back of the kit.
2.
Make a cream from tomato sauce, watermelon seeds, and cashew with the help of water. Add this cream to the prepared keema. Also, add the Italian mix herbs to it and cook for 10 minutes.
3.
Spread mayonnaise in the taco shells and stuff prepared keema in them.
4.
Now, spread vegan cheese and veggies on the tacos and bake on 180 degrees C. Cook until the cheese melts and it turns light golden.
5.
Garnish them with coriander. Keema tacos are ready to be served.