Her individuality, 'perfect imperfections' and her poise set her apart in the film industry. Yes, she's none other than, the gorgeous Ileana D'Cruz. Her positive vibe is also reflected in her Instagram bio, which reads, "spread love, not hate". Apart from a booming career down south, the actress has created a niche for herself in the magnificent Bollywood film industry as well, with super hits like Rustom in the recent past. 2017 has great things in store for her especially in terms of her movie career with Baadshaho releasing soon, which has an impressive star cast including Ajay Devgan, Emraan Hashmi, Esha Gupta, Vidyut Jammwal along with Ileana taking the lead roles.

Leaving aside her sheer brilliance in acting, the actress is often complimented for her glowing skin and slim body. However, things never came easy for her. In several interviews, she has opened up about the various issues she faced regarding her body. In an industry where one's appearance holds such a great significance, it is but natural that each and every individual gives it his or her best shot to look great all the time. Often it turns into an obsession and becomes difficult to control. Ileana believes she is unique and no one can question her individuality. We're born to be different and that's what the actress stands by.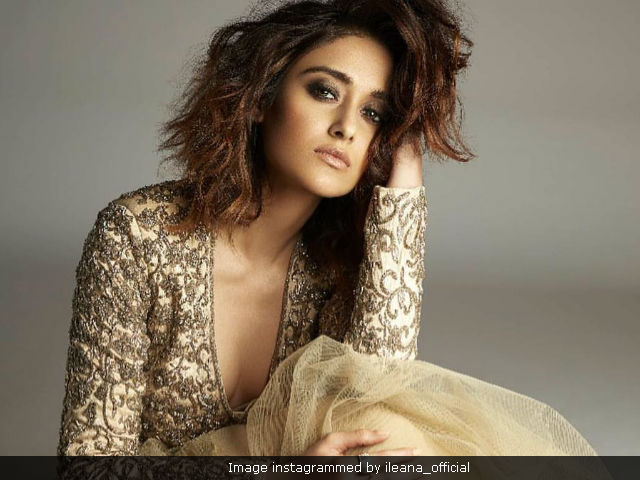 So what is the secret behind her glowing skin and toned body? A keen propagator of the old school swimming regime, it is believed that Ileana does not believe in gyming. For her, apart from being a great means of exercise, running reduces stress and helps in liberating the mind. She is a foodie so her diet consists of four to five small meals in a day. She believes in balancing her diet along with her workout instead of giving up certain food products that she loves.

Despite having knee issues, the actress ensures that she remains fit by walking if nothing else. Pilates work wonders for her. One's mental health always has an impact on the physical health. Thus, maintaining a positive attitude at all times despite the circumstances that come your way is a must. Often, our thoughts get reflected on our exterior and the actress always showcases a glow as a result of her positive vibe. She believes in moderation and indulges in healthy hydrating drinks like coconut water and so on.

Now that we're aware of the simple secret behind her enviable body, we could definitely work towards making the goal a reality and achieving Ileana's glow.