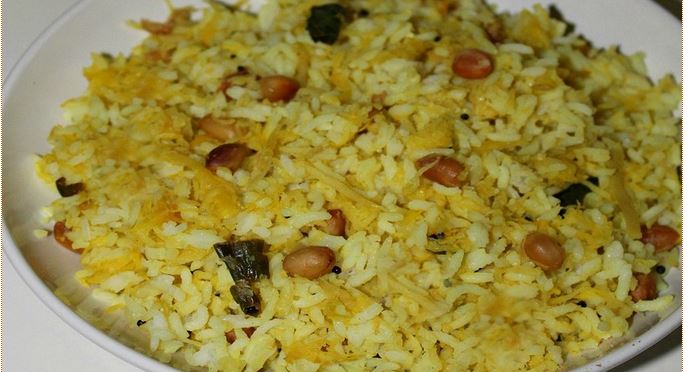 Restaurant:

Nithya's Kitchen
This recipe pairs the tartness of raw mango with the wholesomeness of rice, making it the ideal comfort food. On a day off, it is ideal meal as it barely takes time to prepare!
Ingredients of Mango Rice
1 cup of cooked rice
1/2 cup of raw mango (grated)
1/2tsp of mustard
1/2 tsp of urad dal
1/2 tsp of channa dal
1 tsp of groundnut
2 green chilli
1 curry leaves
1/4 tsp of sprig turmeric powder
3 tsp of sesame oil
Salt to taste
How to Make Mango Rice
In a pan add sesame oil and mustard. Once mustard crackles add urad dal, channa dal and green chilli. Now add curry leaves, asafoetida and turmeric powder.

Grate raw mango and keep ready.

Cook and cool the rice completely.

Add the tempering and grated mango with salt to taste.

Mix well.

Mango Rice is ready. Serve with any chips.