Who doesn't want a healthy, flawless, acne-free skin? We generally resort to chemical-laden commercial skincare creams that do no good and instead harm the skin in the long run. To further heal the damages we again go back to more expensive skin-care products and it becomes a kind of a vicious cycle. While we are not saying all products out there are bad, but little research before purchase never hurt anyone. And if you are still wary, you can always resort to natural ingredients. Ayurveda has always had a treasure trove of home remedies that can not only help your skin glow but also keep it healthy. Ayurveda suggests some herbal remedies that can help treat your skin according to the doshas of the body. The best part about Ayurveda remedies is that they do not harm your skin in any way and can be used regularly without having to worry about any side-effects.
According to Ayurveda Expert Dr. Dhanvantri Tyagi, "There are many herbs that have essential anti-inflammatory, anti-fungal and anti-bacterial properties that help keep your skin clean and acne-free. These herbs tend to open clogged pores in the skin and encourage the production of natural oils."
We enlist some essential Ayurvedic herbs suggested by Dr. Tyagi that you can use on a regular basis.
1. Jasmine leaves or chameli ke patte
Jasmine or chameli is not only known for its calming and soothing fragrance but also its medicinal properties. Jasmine leaves are antiseptic, which can help prevent microbial infections on the skin. It also regulates the amount of oil produced, which makes it excellent for people with oily skin. Mix jasmine leaves and rose water and apply on your face and skin. Leave it for about 15 minutes before washing it off with water.
2. Sandalwood or chandan
Chandan or sandalwood has been known for its skin-lightening and cooling properties. It helps prevent inflammation that further helps in reduction of acne, pimples and rashes on the skin. It also helps soothe your skin after being exposed to the sun. Make a paste using chandan powder and rose water and apply it on your skin. You will love how it leaves your skin hydrated and cleansed.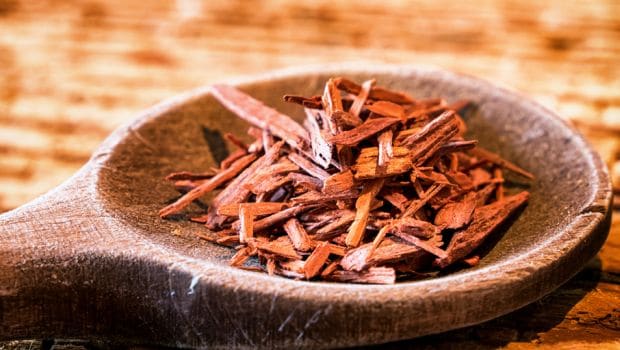 3. Neem or Neemba
Neem is a well-known medicinal herb that is known for its anti-bacterial and anti-fungal properties. It is known to penetrate deep into the skin and remove dead skin cells. It also opens clogged pores helping stimulate natural oil production. Take some neem leaves and make a paste using rose water and apply it on the skin directly. You will definitely love the results when used regularly.
4. Moringa
Moringa leaves contain anti-inflammatory and antiseptic properties that help cure any rash, blemish or acne on the skin. It helps reduce inflammation, further preventing the formation of fine lines and wrinkles.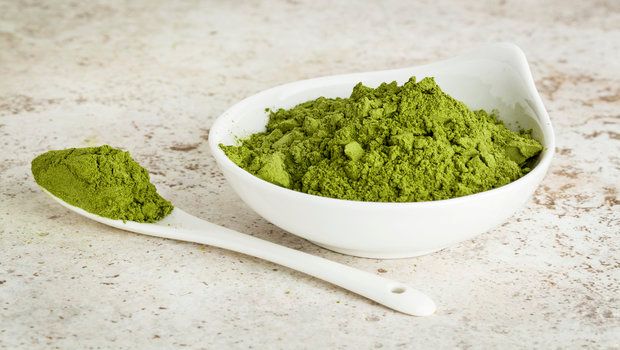 Moringa leaves contain anti-inflammatory and antiseptic properties​| Photo credit: I stock5. Kesar or saffron
Kesar is widely known for its skin-lightening properties and also for making the skin tone even. Its anti-fungal content is an effective treatment for acne and pimples along with blemishes and blackheads. All you need to do is to add some saffron in warm milk and let it soak overnight. Apply the mixture on your skin and leave it for some time before washing it off.
6. Aloe Vera or Ghritkumari
Also known as ghritkumari, aloe vera is one of the most used herbs with numerous health benefits. It has anti-fungal, anti-bacterial, anti-inflammatory and cooling properties that can provide with a lot of relief from skin problems. The gel from this plant gives your skin a soothing effect leaving it rash and blemish free.

Also known as ghritkumari, aloe vera is one of the most used herbs with numerous health benefitsThese amazing Ayurvedic herbs are easily available and can be used on a regular basis. Give your skin a rejuvenating and replenishing feel!
(This content including advice provides generic information only. It is in no way a substitute for qualified medical opinion. Always consult a specialist or your own doctor for more information. NDTV does not claim responsibility for this information.)