Most people do feel that stretch in their skin with the changing weather but what surprises me the most is that even more don't bother to think what to do until the damage of dehydrated skin has started to show in the form of itchy, scaly and parched skin!
I have for many years now tried to teach people to treat their skin and body like a garden! Nurture it, nourish it, everyday!
Firstly what is most important is what you eat in winters.
1. Increase your dairy and add foods like cheese, butter, fresh fruit yogurts, milk, paneer etc.
2. Add dry fruit to your daily diet. Make a dry fruit mix and keep it in a jar for the week. Your daily intake should be 10-11 gulbandi or marmara almonds, 2 figs, 5 walnuts.
3. With winter comes a wonderful variety of fresh and seasonal fruit and vegetables. Pick up everything green. Spinach, broccoli, beans, peas, fenugreek, celery, bokchoy and lettuce are fantastic, include at least one of them daily in your diet.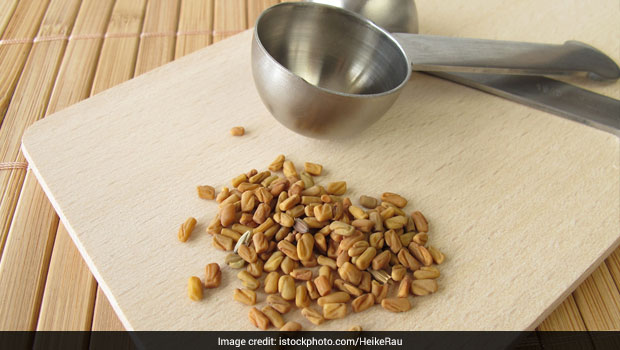 Pick up everything green. Spinach, broccoli, beans, peas, fenugreek, celery, bokchoy, etc4. Your fruit intake should be 3 pieces of fruit on a minimum daily. One whole apple, one whole orange, a bowlful of pomegranate, a bowl of papaya etc.
5. Besides this, for internal nourishment you can add natural Omega 3 in the form of flaxseed and fish. Sprinkle flaxseed on your salads, porridge,upma, dalia, muesli.
6. Last, but not the least, drink at least 8-10 glasses of water daily. Many of us do not feel thirsty and therefore have a tendency to avoid water but water is your skin's Ambrosia and should be drunk in a disciplined way.
I also feel that people need to avoid excessive artificial heating, and very hot water showers. Just wrap yourself up in layers to keep warm and cozy. Excessive hot water while bathing also dries out the skin.
So now that you have begun your journey of internal hydrating and
nourishing, let's talk about the external part. Skin in winters looks sluggish and therefore it is absolutely essential to exercise.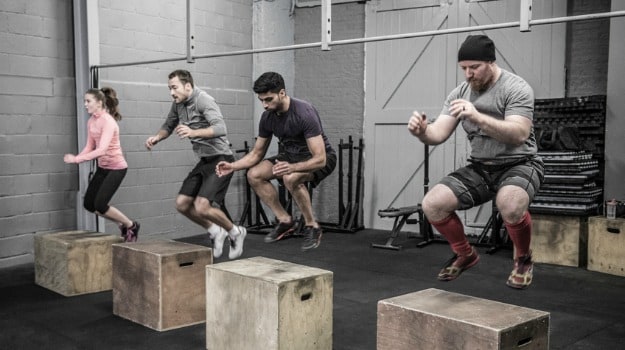 It is important to exercise to give your skin a glowA brisk 15 minute walk, aerobics, jogging, yoga, pilates - whatever be your choice you need to increase the blood circulation and your metabolism by exercising to get the glow back on your cheeks. I have seen exercising outdoors has its own benefits of fresh air being pumped into your pores!
Body Massages for a nourished Skin
As far as my experience goes there is nothing quite as hydrating in winters than a good body massage. Not only does this increase and improve blood circulation,it reduces dryness, hydrates, softens, tones, tightens and above all nourishes and moisturizes the skin impeccably!
The question which comes to me so often is which oil to use?Sesame based oils with sandalwood, seed oils with coconut and rose extracts, mustard oil, rice bran oil and good old almond oil - these are all time tested and used in our country for years. Please use them safely and regularly. You could even go for Olive oil if that's what you prefer. Mix a few drops of essential oil for a soothing and therapeutic effect. Oils of geranium, lavender, rose, rosemary, are all excellent for reducing dryness.
Honey is a wonderful natural moisturizer and I always have a jar in my bathroom. Take a spoonful and massage it into the skin like a face wash and splash with cold water to see a beautiful, soft glowing skin in minutes!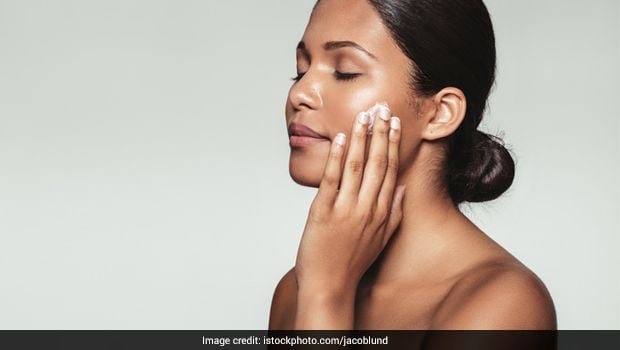 Honey is a wonderful natural moisturizer
Natural nourishers that you can use on your skin daily are milk, honey, fresh cream, mashed avocado, banana, yogurt (if you happen to have a combination skin). They can be massaged gently, applied as a mask and will have the most wonderful results!
For dull dry looking skins:
Here's a super nourishing scrub that you can apply every time your skin starts to feel wilted and dehydrated.
1 cup oatmeal
Half a cup powdered almonds
1 mashed avocado
10 walnuts pounded to a paste
A handful of fresh rose petals ground to a paste
Milk enough to mix all these to a smooth thick batter like consistency
2tbsb honey(preferably neem honey)
Mix all these ingredients well and apply to the skin.Leave on till dry and scrub off in a rotating manner very gently. Wash off with cold milk first and then water.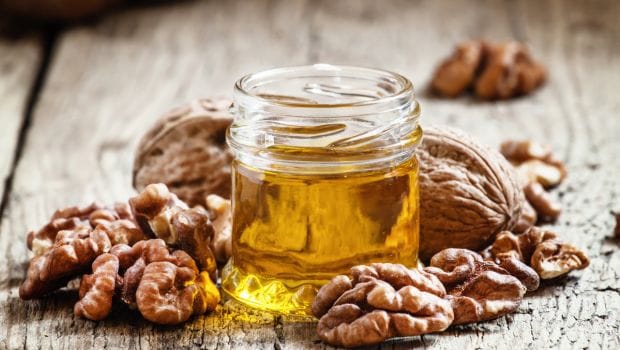 Walnuts are amazing for skin careA super face mask for dry skin can very easily be made at home
You can mix the following ingredients-
3 tsp chiraunji
2 tsp pine nut paste
A pinch of saffron
Milk to mix
2 tsp honey
1 tsp sandalwood powder
Mix all these together and apply evenly on a clean face till neck. Let it dry completely and wash off with cold water and pat dry. Not only will you find your skin smoother but taut and supple too.
Last but not the least if you are a complete lazy bones and do not wish to spend time in nurturing and nourishing your beautiful body just put 1tsp of almond oil into your navel last thing at night and pat gently until the oil has been absorbed. Do this on alternate days for a week and you will see your dryness disappear!