Makar Sankranti marks the first pan-India festival of the year. Tilkut and jaggery are two main ingredients of the celebratory preparations of this festival. However, Makar Sankrantiis known by different names in different parts of the country and includes local delicacies. For example, it is celebrated as Bhogali Bihu or Magh Bihu in Assam. People not just dress themselves in new clothes during this festival but also make extremely mouth-wateringdishes to celebrate it. These dishes are loved by children and the elderly, alike. Whatever the name of the festival, the idea is to celebrate the conclusion of the harvest season.


Since the festival is closely associated with agriculture and farming, the Sun Godplays a key role in its celebration. According to the legends, Makar Sankranti or Magh Bihu marks the Sun's annual transit from Sagittarius to Capricorn sign. It is a significant celestial event as the winter solstice comes to an end with it. With this festival, the harvesting season ends and farmers wait for their labour in the field to bear fruits in the coming days and weeks.


Bamboo plays a key part in the Assamese art and craft, so young men build huts and spend the Uruka night (the night before Bihu) in the makeshift shelters (called Bhelaghar). The next day, the Meiji ritual is done. People light bonfires and celebrate around them. A community feast is organised with diverse traditional recipes during Bihu. Here are some of the dishes that mark the festival in Assam and outside the state:
(Also Read: Sweet And Savoury Til Recipes For Makar Sankranti Feast)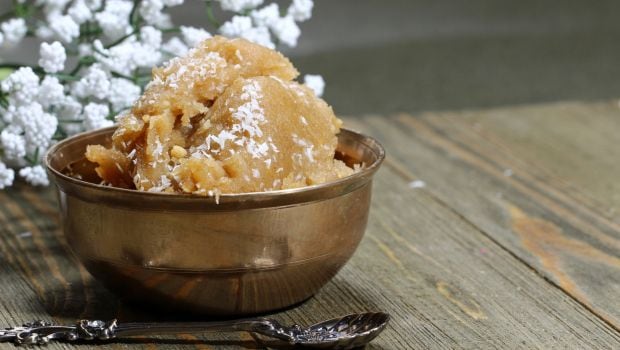 It is basically 'laddu' made up of different ingredients like sesame (til), coconut, murmura or puffed rice, and rice flour (gura laru).
Halwa is a regular sweet during festivals across India. This gur and aate ka halwa is a perfect sweet for Bihu or Makar Sankranti. It is healthy and can be prepared within 30 minutes.
3.Jolpaan
A mini meal which comprises several items made from rice – kumol saul, chira – and teamed up with home-made curd or cream and jaggery. Some prefer to have jolpaan with hot milk.
4.Maah Korai
Soaked black sesame seeds, bora saul, gram or maah, boot (chana) are fried and flavoured with mustard oil, ginger and salt. This is particularly savoured around the bonfire to the delight of the people.


This year, Magh Bihu will be celebrated on January 15. The Bihu festival is celebrated two more times. Rongali or Bohag Bihuis celebrated in April. And, Kongali or Kati Bihuis observed in October.