India is a culturally diverse nation and boasts of numerous festivals in a year. Most festivals in India cannot be completed without dance, food and fun with friends and family. One such vibrant and colorful festival is Baisakhi that marks the time of great Rabi crop harvest for the farmers, and
Thanksgiving
in Punjab and Haryana that is celebrated in the month of April. It also signifies the Punjabi New Year. Punjab is commonly known as the food bowl of India for its agricultural edge, and as such the major festivals revolve around the harvest cycle. Baisakhi, also known as Vaisakhi, Vaishakhi or Vasakhi, is of great significance to the Hindu and Sikh community in Punjab, but is also celebrated with gusto all across North India.Interestingly, it clashes with Vishu in Kerala and
Bohag Bihu
in Assam. There are many festivals that are celebrated on the same days in different states, under different names. However, the significance and importance of all these festivals throw light on the cultural richness of our country.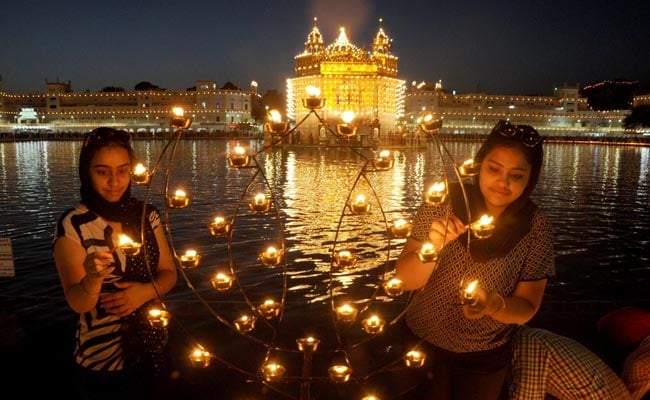 Baisakhi Significance in Sikhism
Baisakhi or Vaisakhi that is celebrated on the first day of Vaisakh, which generally falls on the 13th or 14th of April every year, marks the merriment of the beginning of new solar year for the Punjabi Community and Sikhs. It is believed that in the year 1699, tenth Guru of Sikhs, Guru Gobind Singh founded Khalsa Panth or the Order of Pure Ones and gave a unique identity to the Sikh community. On this very day, the guru also administered amrit (nectar) to his first batch of five disciples (Panj Pyaras) making them Singhs, who in turn baptized the Guru. All the disciples adhered to Guru's teachings and blessings and took on a common surname, for men- Singh (lion) and for women it became - Kaur (princess). By doing so, Guru Gobind Singh eliminated the differences between all castes and creeds to treat everyone as equal.
Baisakhi Significance for Farmers
For Punjab and Haryana, which are the two most agriculturally rich states, Baisakhi marks the time of harvest of Rabi (winter) crops and it therefore holds a major significance for farmers. It is also celebrated as a Thanksgiving Day for these states. Farmers on this day wear new clothes and visit temples and Gurudwaras to thank the mighty lord for a good harvest and further seek blessings for the upcoming agricultural season.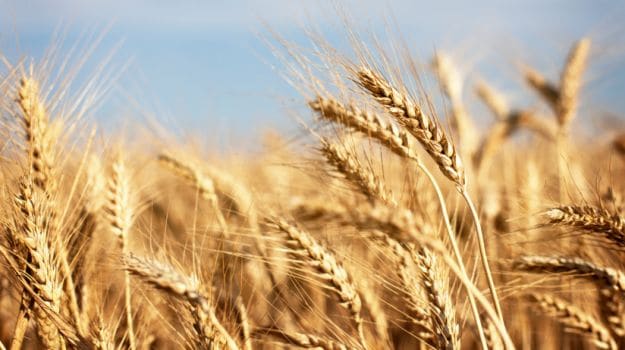 How to Celebrate
This vibrant festival cannot be complete without Giddha and Bhangra (Punjabi folk dance), new clothes, meet and greet, and of course food. Celebratory food includes Sarson da Saag, Chhole Bhature, Meethe Chawal, Kesari Phirni, special non-vegetarian dishes and much more. Baisakhi involves fun banter with family and friends with full cheer and happiness. Reminiscing his childhood memories, Chef Gurpreet Singh of Punjab Grill says, "As a joint family, we enjoyed this festival visiting melas (fairs) and went to the Gurudwaras. I remember my daadi preparing Gud ka Halwa and Ganne ke Ras ke Chawal, which I would look forward to. It was my favorite delicacy out of all. Baisakhi was traditionally vegetarian earlier, however, now we love making non vegetarian Punjabi food too, such as Mutton Chaap."
When asked, what it is like celebrating Baisakhi nowadays, he says, "Considering joint families have cut down to become nuclear families and the busy schedules of all, the idea of celebrating Baisakhi has changed. My idea of celebrating it would be doing a barbeque night with friends and family. We all need reasons to celebrate something or the other. It is an excuse to spend some quality time with your loved ones."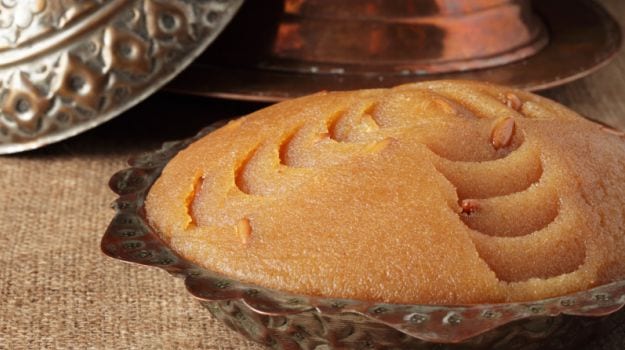 Baisakhi- Kada Prasad
Sikhs and the Punjabi community wake up early in the morning to observe prayers in the Gurudwara and are served with Kada Prasad, which is sweet made out of wheat flour and is of great importance in the Sikh community. All devotees who visit Gurudwaras receive the prasad from Sewadars (volunteers). Chef Gurpreet adds, "Kada Prasad is made from hand crushed wheat, which leaves the halwa a little coarse, which tastes heavenly. The secret to making a tasty Aate ka Halwa is to use hand crushed wheat."
Chef Gurpreet recommends readers to have Gud ka Halwa, Ganne ke Ras ke Chawal, Tawe ki Chaap and Chaat this Baisakhi to get a feel and warmth of this festival.