You see, it gladdens my heart to know that there are still faint glimmers of quirkiness left in the boring old department of kitchen products. I have said it before and I'll say it again, and it is a tall claim to make, I'll cook everyday if I had these in my own kitchen and cook away I will. Add something fresh, funny and quirky to an everyday, humdrum necessity and you get a great brand, a few loud pats on your back and of course, happy customers.
Also see
(Unbelievable Kitchen Appliances You'll Love)
(Unbelievable Kitchen Appliances You'll Love - Part II)
1. The Loch Ness Monster Ladle
Excuse the pun, but this screams cute. Out of the deep pot, here comes Nessie!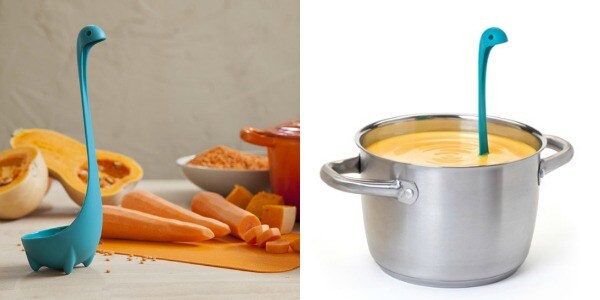 2. Bubbles Soap Dish
Bubbles is always a good idea. A functional holder for your soaps, sponges and scrubbers.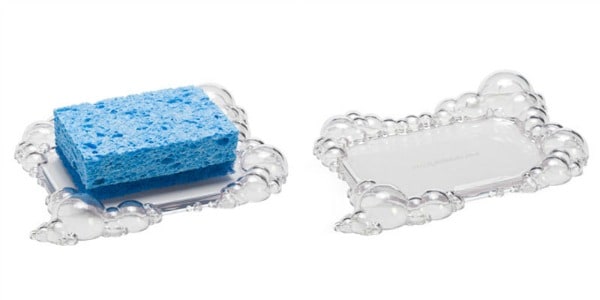 3. Mirror Teacups
These are the coolest teacups! On their own, they're plain. But when kept on saucers, they reflect colorful patterns from the saucers.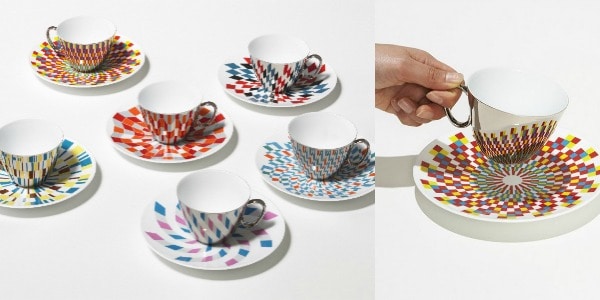 4. Minipresso
A nifty little hand-powered portable espresso machine! Doesn't need any external source of power or batteries. Just fill with ground coffee or capsules, add hot water, pump to built up pressure and there you have it. Instant espresso!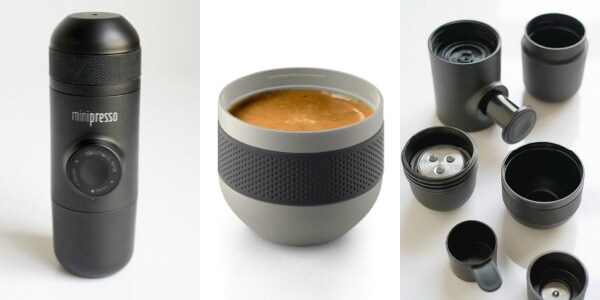 5. Muffin Top - Literally
Add a little humour in the kitchen with these baking cups.
6. The Dipr
This spoon holds your cookie while you dip it in milk. No more crumbling, no more sploshy accidents and no more sticky fingers!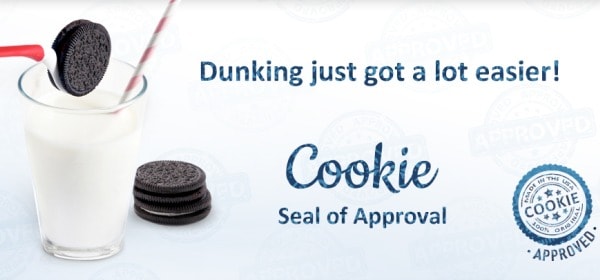 7. 'Say Cheese' Instant Cheese Slicer
Develop picture perfect cheese slices, every time.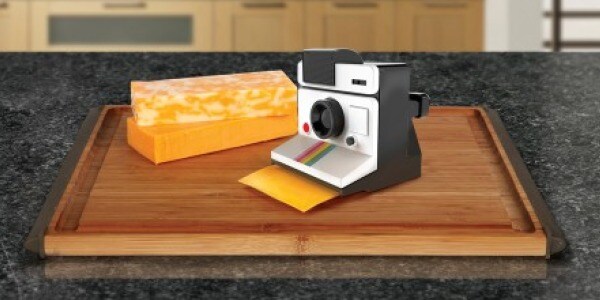 8. Chillsner: Cool to the last sip
An in-bottle, drink-through beer chiller. Just freeze and insert into any standard 9" beer bottle. Say no to warm, icky brew. The company makes similar chillers for wine bottles and beer cans too.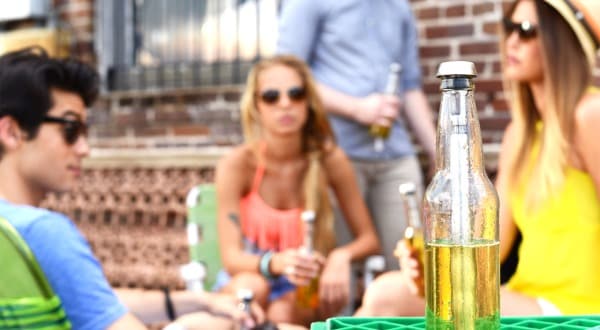 9. Baking Pot
In the morning, while bolting to work or school, you can use all the extra minutes you can get. Presenting, a toaster and coffee pot in one! Brews coffee and toasts bread simultaneously.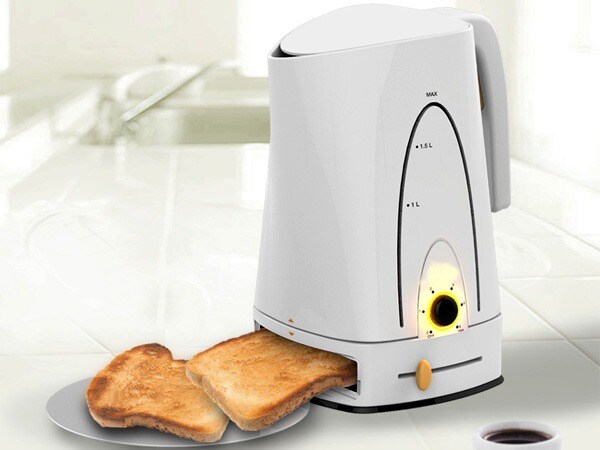 10. Bakerstone Pizza Oven Box - Think inside the box
The products claims to "convert most 3-burner and larger gas grills into a gourmet pizza oven. The Pizza Oven Box's design raises the temperature of outdoor grills to that of a real wood burning pizza oven." Pizza lovers go on and say yay!