It is rightly said, "Ek
amla
, anek faydey" (meaning one fruit, many benefits) for
amla
is a miracle fruit that holds the place of pride in
Ayurveda
. It is neon-green in colour and has an unusual taste. It is touted for many health benefits, such as enhancing
immunity
of the body. No wonder, it is a common remedy in Indian households. It is a powerhouse of nutrients - polyphenols, vitamin C, vitamin A, calcium, magnesium and iron among others.
Amla
is most commonly used in making
murabbas
, which is a sweet and spicy relish. It is prepared by processing the
amlas
and is a great way of preserving
amlas
for a longer period of time. There are many ways to making Amla Murabbas. Here's a easy recipe which involves boiling the fruit first and then stirring them in spices sugar syrup -
murabba
. Some also make it by first steaming
amlas
and then tossing them in sugar syrup.
Here are 12 health benefits of Amla Murabba:
1. Digestive Benefits
Being high in fibre, doctors recommend amla murabba for digestive and gastric problems, including gastritis. It is used as a remedy for constipation when mixed with sugar and
honey
. It is very important keep your tummy healthy as most of the problems/diseases happen because of upset tummy.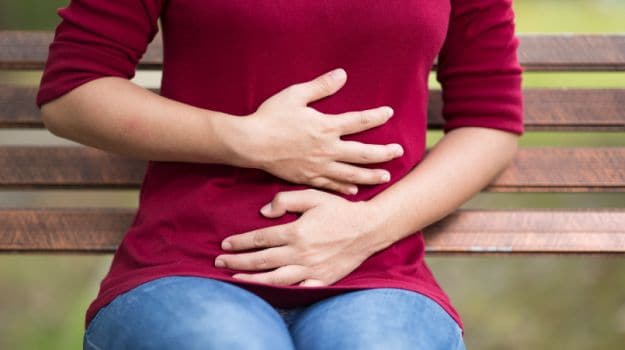 2. Good Source of Minerals
Amla is rich in minerals such as chromium, zinc, copper, iron and others. Ayurvedic experts consider these minerals important for boosting immunity in the body. Chromium, specifically, is thought to help oversee
cholesterol
levels in the blood, and it might likewise lower the risk of heart illness, as per Harvard Health Publications.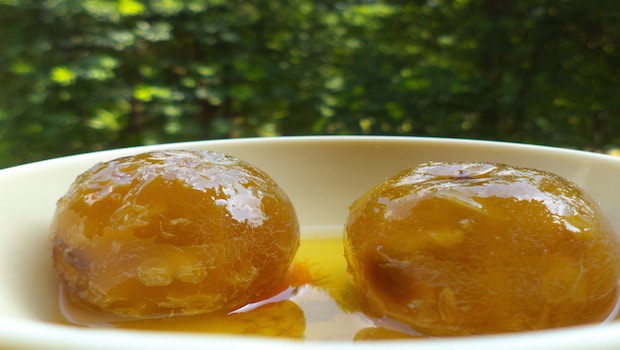 3. Arthritis Pain
Amla is said to be a good solution for joint inflammation. It helps bring relief from knee or joint pain since it is a rich source of vitamin C. It should be taken raw or in the form of a murabba twice per day, specifically in the morning. This way you will have a better digestion and relief from arthritis pain.
4. Helps in Pregnancy
It is believed that the mother-to-be should be eating amla murabba through the pregnancy time frame. As it is considered to be healthy for both mother and baby, and even prevents hair fall due to hormonal changes in the mother's body.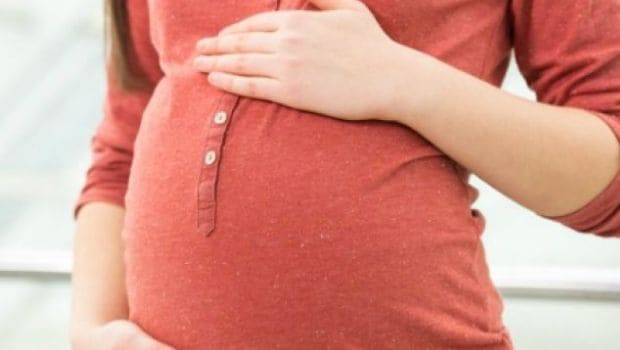 5. Prevents Ulcer
Individuals experiencing peptic ulcer are advised to eat amla murabba since it has anti-ulcer properties and is rich in fibre. You may also gargle twice a day with 2-3 tsp of amla juice mixed with normal water. This will relieve you from the pain of awful mouth ulcers.
6. Constipation
Apart from being delicious, Amla Murabba helps to bring relief from constipation and chronic constipation, provided it is taken after a glass full of milk. Additionally, take 1 tsp of amla powder with lukewarm water at night to relieve constipation.
7. Keeps a Check on High Cholesterol Level
Amla murabba contains high measures of chromium, zinc and copper that are vital for the body. Chromium particularly has the ability to maintain cholesterol levels of blood and bring down the danger of heart ailments. Or, eat one tsp of dry amla powder along with honey soon after your meal.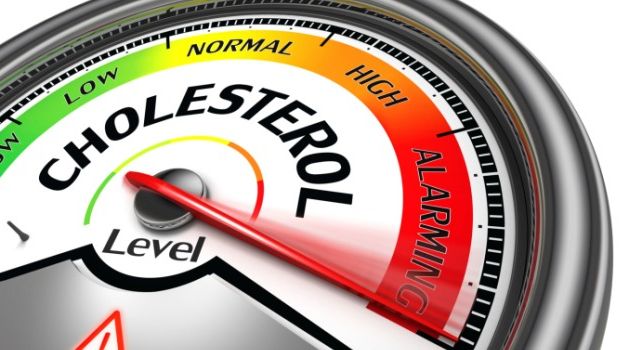 8. Immunity
Being a rich source of
Vitamin C
and containing anti-oxidant property, Amla Murabba improves and reinforces the immune system. It is a safe and natural remedy for recurring infections like cold, fever and so forth. Additionally, take 2 tsp of amla juice and mix it with 2 tsp of honey. Have this every day as it improves cough and treats cold. Eating a bit of amla powder with honey two or three times a day also works to cure long-term dry cough.
9. Menstrual Cramps
Amla Murabba diminishes menstrual cramps and if taken for three months in succession, it can almost diminish menstrual cramps in the future. Amla murabba also helps reducing menstrual cramps and in girls. Women with heavy menstrual bleeding can also use amla murabba to compensate the iron loss.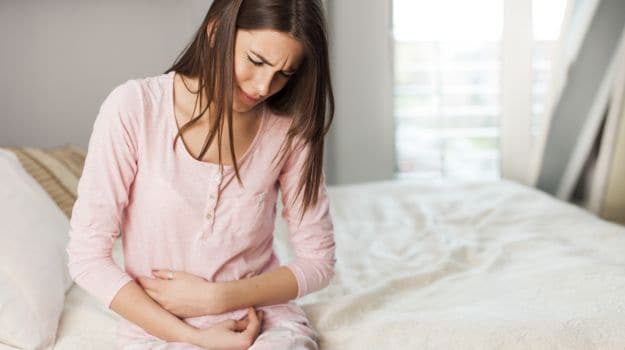 10. Good for Anemic Individuals
Amla murabba is beneficial for individuals suffering from anemia as it is a rich source of iron and has the ability to up hemoglobin level in our body. Women with heavy menstrual bleeding can also use amla murabba to compensate the iron loss.
11. Removes Scars and Acne
Amla murabba, if eaten frequently for almost a span of 6 months, can help reduce acne marks, spots and scars on your skin, healing it naturally. For reducing, blemishes, you must consume it for six months. Moreover, amla murabba is an excellent source of Vitamin C, so it can improve the complexion significantly.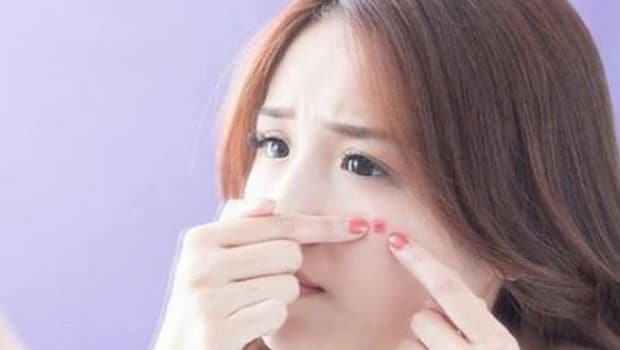 12. Has Anti-Ageing Properties
Amla is a rich source of Vitamin A, C and E and thus helps in anti-ageing. Vitamin A produces collagen, which makes the skin flexible and youthful. The best utilisation of Amla Murabba is when it is consumed on an empty stomach. It can also avoid collagen debasement. In this way, it keeps the
skin
tight, delicate and energetic.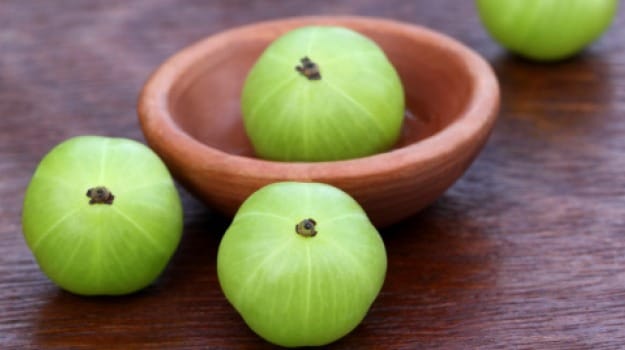 According to nutritionist Dr. Simran Saini, "Amla Murabba ought to be consumed in moderate quantities that is once or twice a day as it is too sweet. It is a rich source of Vitamin C and E and enhances immunity. Amla when consumed as a preservative packed with sugar is not beneficial for people who are diabetic but is best when had raw. It is a healthy sweet candy for children. All in all, our ancestors had it right."Amla is a wonderful fruit with a host of benefits we are just about rediscovering. And it wouldn't be far from truth when we say,
"An amla a day keeps doctors at bay."
Disclaimer:
The opinions expressed within this article are the personal opinions of the author. NDTV is not responsible for the accuracy, completeness, suitability, or validity of any information on this article. All information is provided on an as-is basis. The information, facts or opinions appearing in the article do not reflect the views of NDTV and NDTV does not assume any responsibility or liability for the same.