12 Benefits of Amla (Indian Gooseberry) for the Hair
Aprajita Vij | Updated: August 20, 2017 12:33 IST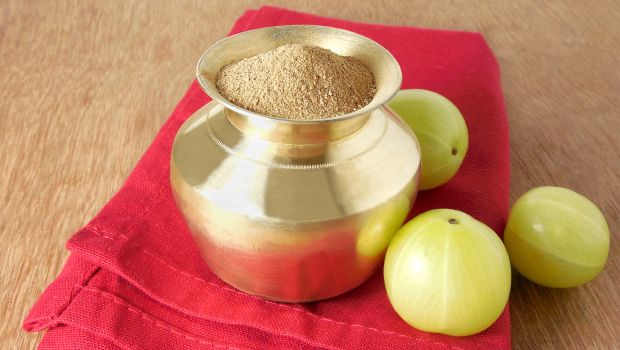 hair fall or rough hair? This time around try something natural instead of using those chemical-based products that may or may not suit your hair. Most of us are not completely satisfied with the way our hair looks. This prompts us to go for various salon treatments or hair spas. But letting the hair grow naturally requires some effort along with a good balanced diet.

It is said that your hair is like a health barometer and if you have been noticing fallen strands on your pillow as soon as you wake up and or right after a shower, there's nothing you need to worry about. Hair fall is a common occurrence and the hair you lose is often replaced with new strands, but it excessive hair loss can lead to hair thinning. Amla, also known as Amrit (nectar), is one of the most nourishing herbs for the hair. It offers a plethora of medicinal benefits and is useful in any form – raw, powdered or as an oil. It acts as a natural conditioner and maker the hair thicker and stronger. Here are 12 amazing benefits of using amla for your hair. 1. Hair growth: The phyto-nutrients, vitamins and minerals present in amla help in increasing the scalp circulation and stimulate healthy growth.

2. Serves as a natural hair conditioner: Amla can nourish, strengthen and condition your hair thereby making it shiny and adding volume to your hair.

3. Treats Dandruff: Dandruff is usually the result of dryness. This vitamin-C rich juice cures the dryness and prevents the accumulation of dandruff.

4. Scalp cleanser: Amla juice is great for cleansing the scalp. It nourishes the scalp and makes the hair shiny.

5. Improves pigmentation: Most of the hair coloring packs contain amla in them as it helps in fighting pigmentation. It also helps in discoloration making the hair long and luscious.

(Also read: 10 Wonderful Benefits of Amla Powder)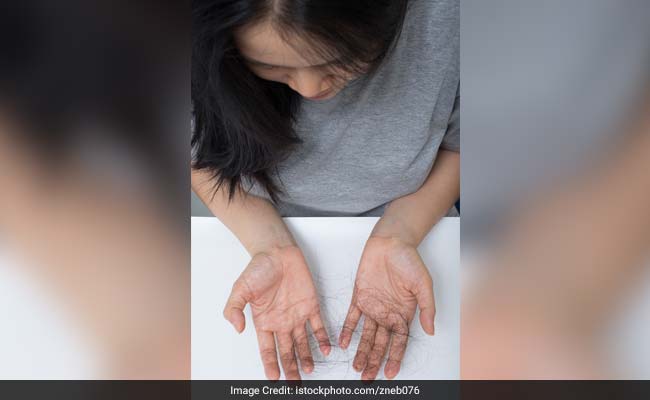 Amla helps in reducing hair fall.

6. Reduces graying of hair: According to Ayurveda, premature graying usually occurs due to excess pitta in the body. Some of the signs of excess pitta include skin rashes, burning sensations, peptic ulcers, excessive body heat, and heartburn. Amla, a natural coolant, is an excellent remedy for fixing the pitta condition, which reduces graying.

7. Strengthens hair: Amla juice serves as a beneficial tonic for both skin and hair. It strengthens your hair follicles thereby facilitating hair growth and strengthening of the hair.

8. Antioxidant: Amla has twice the antioxidant power of acai and around 17 times of pomegranate. It has the power to eliminate toxins in the body and serves as a great antioxidant.

9. Natural shine: Amla powder can be added to the home-made hair masks to add a natural shiny to your hair.

10. Thickening of hair: With its nutrients and other beneficial properties, drinking amla juice regularly or simply applying it can make your hair thicker and bouncier.

11. Prevents frizzy hair: It prevents dryness and helps in restoring moisture. It also removes the dead cells.

12. Enhances hair color: Amla is commonly used with henna in order to enhance the hair color making it look natural.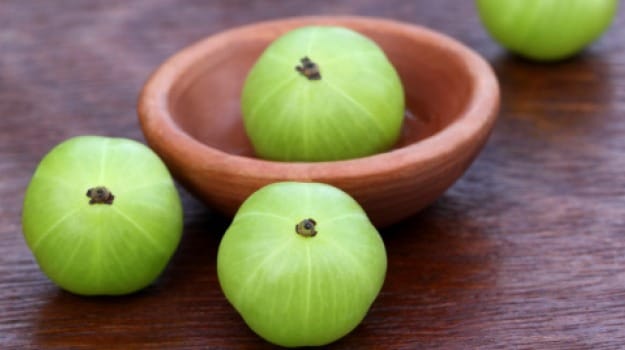 Amla can help in making your hair stronger. Photo Credit: Istock

Whether you eat it, drink it or simply apply it, amla can do wonders for your hair and the results can be seen so quickly that you wouldn't want to let go of it!

Disclaimer: The opinions expressed within this article are the personal opinions of the author. NDTV is not responsible for the accuracy, completeness, suitability, or validity of any information on this article. All information is provided on an as-is basis. The information, facts or opinions appearing in the article do not reflect the views of NDTV and NDTV does not assume any responsibility or liability for the same.


Are you sick of