Talk of South Indian cuisine and it's never complete without the mention of the utterly delicious chicken recipes. Made of aromatic spices and the goodness of coconut oil along with juicy chicken chunks, South Indian chicken recipes are flavourful and extensive. While speaking about Andhra recipes, this cuisine is known for its traditionally spicy local cuisines. The inevitable use of a variety of indigenous spices and homemade spice mix makes it unique. From delicious juicy chicken starters to meaty biryanis and curries, there are several recipes in Andhra cuisine that are perfect to treat your palates with their extraordinary taste and texture. If you are a fan of chicken as well as south Indian food, then it's time for us to reveal the surprise for you. Here we bring you a list of 5 Andhra-style chicken recipes to try at home. These recipes are easy, quick and super delectable to make. Take a look:


Also Read: 13 Best Andhra (Telugu) Recipes | Popular Andhra Recipes
Green Chilli Chicken, Pepper Chicken And More, Here's A List Of 5 Andhra-Style Chicken Recipes To Try At Home:
1. Chicken Fry
Let's start the list with this one. This chicken recipe can be a great option for evening snacks to have with a steaming cup of filter coffee or tea. You can even serve this delectable starter recipe to your guests to create a long-lasting impression. Wondering how to make it? Click here.
2. Chicken Curry
The chicken curries from Andhra can be an absolute crowd-pleaser with its combination of fiery spices and nutty texture. Here we have a stellar Andhra-style chicken curry recipe that you can easily make at home. Find the recipe here.
3. Andhra Pepper Chicken
Chicken marinated with coriander and lemon, and cooked on high heat with curry leaves. This recipe has a fiery flavour that tantalises your tongue and the consistency of this dish is hot and dry, so it's best to serve this dish with either rice or parotta. Click here for the recipe.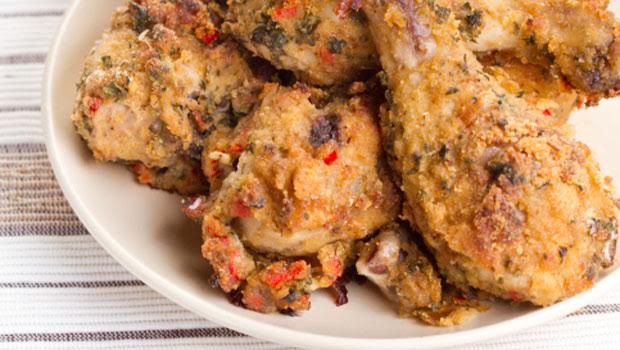 4. Andhra-Style Green Chilli Chicken
Looking for a quick fix? This recipe is what you need to try. It is quick, delicious and a very simple chicken recipe that can be cooked within an hour or may be less. Besides, this green chilli chicken recipe looks exquisite at any dinner party or special guest gatherings. Find the recipe here.
5. Andhra-Style Chicken Kadhi
Up for experimentation? If yes, then here we bring you another version of kadhi recipe carrying the same sourness of curd gravy but adding in the juiciness of chicken pieces. It is called Chicken Majjiga Pulusu (or Andhra-Style Chicken Kadhi). Find the complete recipe here.
So, what are you waiting for? It's time to don your chef's hat and try out these recipes at home and let us know which one turned out to be your favourite one in the comment section below. Happy Cooking!