Weight loss routine should start right from the time you wake up. Breakfast plays an important role in fuelling your body for the day, and if you want to lose weight, enrich your morning meal with foods that help. Oats are an excellent food for weight loss and are popularly consumed as a healthy breakfast option. Also known as 'jaie' in Hindi, they are rich in protein and fibre, making them a great addition to a healthy diet. Oats are not only quick and easy to make but they can also be fashioned into a range of interesting dishes.
Are Oats Good For Weight Loss?
According to macrobiotic nutritionist Shilpa Arora, "Oats are rich in fibre, which helps you feel full and prevents binge eating. Having oats for breakfast is one of the best ways to ensure you lose weight. The fibre in oats takes time to digest, so it gives you a fuller feeling and prevents you from overeating."
Also Read: This Oats Roti May Help Manage Sugar Levels (Recipe Inside)


Oats are also high in protein, which is essential for building muscles and keeping blood sugar levels stable, preventing insulin spikes that can lead to fat storage. Now let's see how you can include oats in your breakfast diet.
Also Read: Oats Porridge: Four Exciting Recipes to Spruce Up Your Breakfast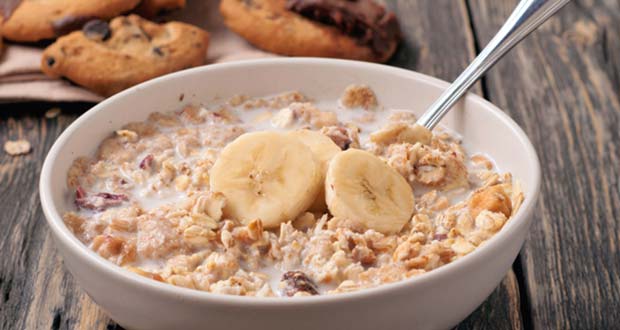 Oats are popularly consumed for breakfast.
Here're 5 Breakfast Oats Recipes For Weight Loss:
1. Almond and Banana Oats Porridge
Oats porridge is the most commonly-known recipe that people make with oats. But most of them make it unhealthy by adding sugar and no other healthy ingredients. This oats porridge adds the goodness of almonds, banana, chia seeds and oats, and sweetens it with just a dash of honey. Click here for the recipe of almond and banana oats porridge.
2. Oats Idli
Give your south Indian favourite a healthy makeover with this recipe. This idli, made with oats combined with protein-rich urad dal and chana dal, is just the tasty treat you need in the morning. Click here for the step-by-step recipe for low-cal oats idli.
3. Oats Matar Cheela
Cheela is a quintessential breakfast delight. Add more health and flavour to it with oats and matar. Both foods are rich in protein, which makes this cheela a must-have in your weight loss diet. Click here for the recipe for oats matar cheela.
4. Oats Pancake
We love pancakes for breakfast but not for weight loss. But now you can continue enjoying it by replacing maida with oats powder and adding buttermilk, along with eggs and cinnamon for a nutritious meal. Skip adding sugar, and if you want to sweeten it, add some honey. Click here for the recipe for the oats pancake.
5. Masala Oats
Go desi for your morning meal with oats. This oats dish is loaded with your favourite veggies and masala to treat your taste buds and tummy at the same time. Make sure to prepare in little oil or ghee and enjoy a fulfilling breakfast. Click here for the recipe for masala oats.


Including oats in your diet can help with weight loss and provide numerous health benefits. Include these recipes in your breakfast menu.
About Neha GroverLove for reading roused her writing instincts. Neha is guilty of having a deep-set fixation with anything caffeinated. When she is not pouring out her nest of thoughts onto the screen, you can see her reading while sipping on coffee.