The concept of breakfast in bed has been romanticized in books as well as Bollywood movies. And not many things can be as satisfying as starting your cold, slow mornings with a steaming hot bowl of delicious oats porridge. An excellent source of
dietary fiber
and minerals, oats (Avena sativa) help in weight loss besides their myriad
benefits
. In India, "Jaei" is widely grown in the foothills of Himalayas, Uttar Pradesh and Punjab region. Large scale cultivation began in the early 19th century, however the seeds were imported from Europe. "Oats are rich in a specific fibre known as beta-glucan which limits or brings in control our lipid profile, i.e.
cholesterol
. Therefore it is good to incorporate them in our breakfast."- Dr Anju Sood.The gruel is '
super food
' at its best – rich, thick and quick to make. Oh, and it tastes incredible if done right. Since they have a nutty and grainy texture, oats are consumed only after cooking. The differences in varieties really come down to how they are processed. Instant oats are more processed than regular rolled oats and consequently less rich in fiber. Instant oat packets may be packed with sugar and other
additives
. The US Consumer Reports website found that the more cooking required, the stronger the oat flavor and the less mushy the texture.Oats porridge is traditionally a breakfast staple cooked in milk, water or a mixture of the two. It was also commonly used as prison food for inmates in the British prison system, and that's the slang term "doing porridge" came into vogue. Being easy to digest, it is used traditionally in many cultures including our very own as food for the ill and athletes."Oatmeal is a rich source of nutrients including Calcium, Potassium, Manganese and Phosphorus, keeping one full for a long period of time. They are also rich in foliate (a form of vitamin B), necessary for cell growth. By providing
healthy nutrition
and energy to start your day, Oats Porridge serves as the ideal breakfast food. Think of it as a blank canvas. The dish can be made savory or sweet as per what appeals to your taste buds. While honey, cinnamon and fruits can be added for those with a sweet tooth, fresh spices like cardamom, coriander, chilly, bay leaf, cloves, etc. enhance the savory version. You can also use a variety of
fresh
and dried fruits and nuts as garnish including sunflower seeds, figs, dried apricots and the like. Further, Amaranth, fox tail millet, barnyard
millets
are other grains can be mixed into the porridge for added flavor and nutrition", says Kriti Paul-Gera, Chief Community Officer at Devang House. No matter how you like your oats porridge, these handy tips can surely level up your game -
Always toast oats for maximum flavor. You can do this in a pan over medium flame for one minute.
It's easier to make rolled oats as they have a shorter cooking time. Do not cook for more than one minute.
Eat your meal out of a deep bowl- or even a mug, so as to avoid congealed texture.
The key to getting a creamy, not- gluey bowl of oats porridge is using sufficient water. Cooking in milk tends to make it stickier. Once the water starts boiling, add the oats and bring it down to a simmer over low or medium heat. Even if you use milk, soy milk is a better alternative.
To get you started, we give some healthy oats porridge recipes with interesting twists to savour this high-fiber hero. This is the perfect stepping stone to great health!
1. Oats and Chicken Porridge
Recipe By Chef Sanjeev Kapoor
This porridge meal teamed with the wholeness of
chicken
is a complete platter before a long day of work.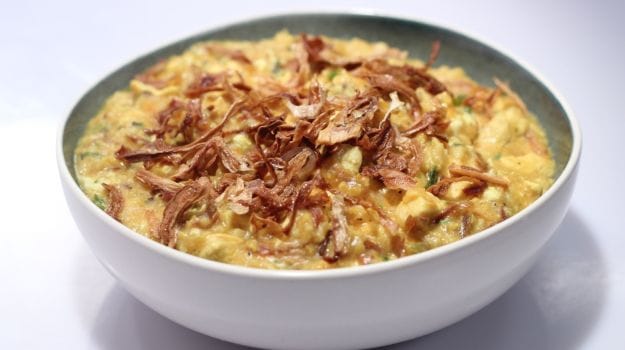 2. Almonds and Banana Porridge
Recipe By Chef Priyam Kumar, Devang House, New Delhi
A combination of fruits and
nuts
coupled with the health quotient of oats, makes this recipe an
ideal breakfast
option for those keeping a close eye on their calories.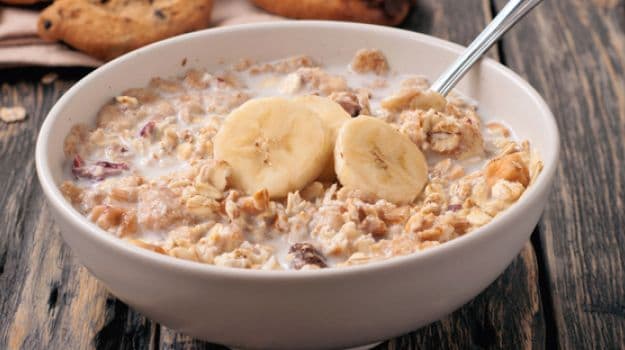 3. Oats and Yoghurt Porridge Parfait
Recipe By Chef Taniya Dhirasaria, Zoe Kitchen, Gurgaon
A modern twist to your regular breakfast, the oats and
yoghurt
parfait is quick and easy to prepare, ridding you of the early morning blues.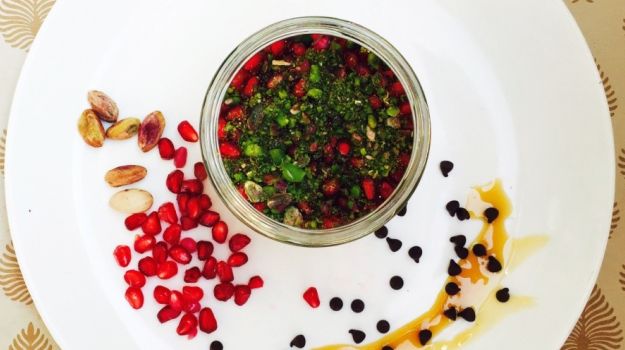 4. Organic Porridge
Recipe By Chef Priyam Kumar, Devang House, New Delhi
It is organic, it is healthy and it is tasty. A quick bowl of this before your workout will do wonders.