There are some foods that are just impossible to eat without creating a mess. There's also no denying the fact that the most scrumptious dishes also be the messiest to eat. Foods like sloppy burgers and topping-loaded pizzas are the ones that fall under the 'clumsy eating' brigade. If you've ever been embarrassed because of that stained shirt which was a result of clumsy eating, then this article will come handy to you.
1. Frosting-Covered Cupcakes
If you've ever been a victim of a frosted nose then, here's a ninja technique for you! To devour the goodness of sponge and cream without letting it kiss your nose and cheeks, cut the cupcakes into halves horizontally and sandwich the
frosting
with the other half.
2. Topping-Loaded Pizzas
It is quite challenging to eat a pizza when it is loaded with a whole melange of toppings. They best way to eat a pizza slice without making a mess is to divide and roll! Cut the slice in two pieces, roll each one of them and eat like a pro. See, it was that easy!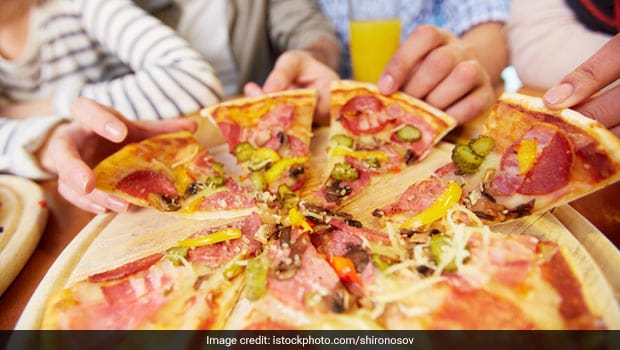 Tip: Cut the pizza slice in two pieces and roll each one of them
3. Sloppy Burgers
With bacon, patty and cheese slices oozing out of that burger, finishing that sloppy burger can be daunting task. However, there's a catch to it. Flip the burger upside down and then try eating it. The top half of a bun is twice as thick as the bottom, so by inverting it upside down, the ingredients will rest on a sturdier base.
4. Ninja Taco Technique
Here's another ninja technique to eat those tricky-tacos without being messy. Wrap a large leaf of lettuce around the
taco
shell and then try eating it. The lettuce leaf will hold the sauces dripping out from the tacos that might otherwise end up being on your shirt.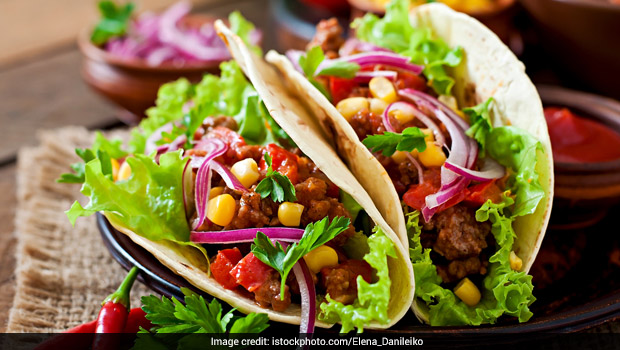 Tip: Wrap a large leaf of lettuce around the taco shell​
5. Fork the Cream Cookies
The joy of dunking cream cookies in milk is above all. The saddest part is when they end up drowning inside the milk! To avoid that, push the prongs of a fork into the cream filling of any cookie and then dip it inside a glass of cold milk.So, now that we've shared some great tips with you, adopt these clever hacks and enjoy messy foods without the fear of spilling. Thanks us later!
About Deeksha SarinAn eccentric foodie and a die-hard falooda lover, Deeksha loves riding scooty in search of good street food! A piping hot cup of adrak wali chai can make her day bright and shiny!