If gajar ka halwa hovers over our minds all the time in winter, its place is seamlessly taken by ice creams in summer. There is nothing quite like chilled, icy ice cream to bring us some respite from the searing heat of the sun. If you are someone who likes to make their own desserts at home, making simple ice-creams should be a cinch for you. If you really don't know how to do it, we have a list of 5 of our superb homemade ice cream recipes that will turn out to be saviour this summer. Just a couple of common ingredients and summer fruits, and you can freeze and make your own ice creams at home in less than 30 minutes!


(Also Read: Watch: How To Make Homemade Creamy Custard Ice Cream In A Jiffy)
5 Quick And Easy Homemade Ice Cream Recipes For Summer
1. Vanilla Ice Cream
In just 20 minutes, you can prepare for the classic vanilla ice cream that everyone loves. Vanilla ice cream can further be used on milk shake, cold coffee, sundae and whatnot. So vanilla ice cream is a summer essential that should always be there in your freezer. Click here for the recipe.
Vanilla ice cream is a must-have in every household.
2. Mango Banana Ice Cream
Can mango be absent from our indulgences in summer? Of course, not! However this is a guilt-free indulgence. With just three ingredients, you can make a healthy and tasty ice cream in half an hour. No cream, no sugar , just the goodness of sweet and mushy banana and mango, plus the crunch of almonds - all of it make this a heavenly treat. Here's the recipe.
3. Masala Chai Ice Cream
Summer or winter, our love for chai never withers away. But when it gets too hot to take a sip of hot tea, make ice cream with your favourite masala chai. Click here for the recipe.
4. Mango Lassi Ice Cream
Another fusion recipe that you'll fall in love with. Make mango lassi or use leftover lassi to make this out-of-the-world ice cream that is not just delicious but also healthier. How? Click here to find out.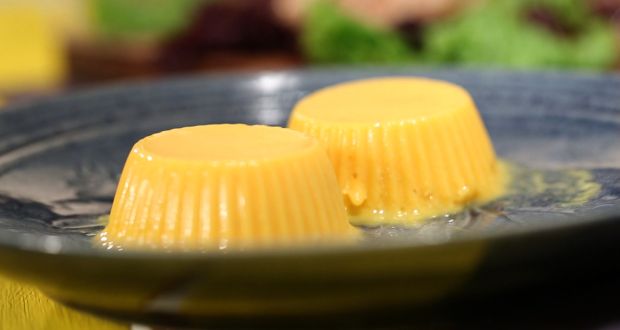 Mango ice cream is a summer essential.
5. Tutti Fruity Ice-Cream
It is not just kids who love it, we are not ashamed of admitting that we absolutely love tutti fruity ice cream. So it gives us all the more reason to make it for our family. Click here to see the easy recipe.


Make this summer more enjoyable with homemade ice creams that you can make in no time. After this, you won't ever buy ice-creams from the market.
About Neha GroverLove for reading roused her writing instincts. Neha is guilty of having a deep-set fixation with anything caffeinated. When she is not pouring out her nest of thoughts onto the screen, you can see her reading while sipping on coffee.