Whether you are planning a small get together or a lavish party, you know there's one dish that would be fit for every occasion. Yes, we are talking about ever so scrumptious biryani. This one pot meal is one of the most loved delicacies not just in India but across the globe. And the best part is that it comes in many variations; for instance, chicken biryani, mutton biryani, veg biryani, paneer biryani and more, unique to every region. No doubt, the all these biryanis are classic and loved by all. But if you are looking for a change, here we bring you 5 fish biryani recipes that can be a great option to satisfy your biryani cravings.


Also Read: 19 Best Biryani Recipes | Easy Biryani Recipes


From Malabar fish biryani to Hyderabadi fish Biryani and more, these fish biryani recipes are sure to get you hooked with its extraordinary taste and texture. Instead of chicken and mutton pieces, rice is mixed with soft and succulent fish pieces, cooked with a variety of whole spices that lend their powerful flavour and fragrance to the wholesome meal. So, what are you waiting for? Let's get started with the list.
Fish Biryani Recipe: Here's A List Of 5 Fish Biryani Recipes You Must Try At Home
1. Malabar Fish Biryani
Fish tossed in a spicy masala intermixed with rice makes for a hearty combination, something that you could consider for a special lunch or dinner. Pair it with delicious raita and mint chutney and savour! Click here for the recipe.
2. Scheherazade Biryani
Here we bring you another delicious biryani recipe for you. This traditional Iranian style biryani is layered with marinated fish, fried onions and further topped with raisins and cashews. The aroma of rose water is beautiful in this biryani recipe. Find the full recipe here.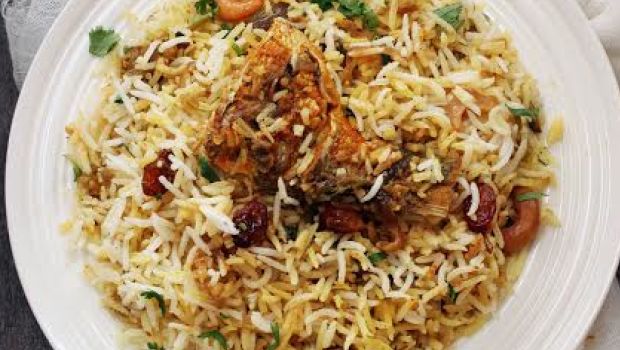 3. Microwave Machli Biryani
Looking for a quick fix biryani recipe? This recipe is all that you need. Simmered pieces of spicy fish layered with rice. This fish biryani will certainly crown your dinner party the best one! Click here for the recipe.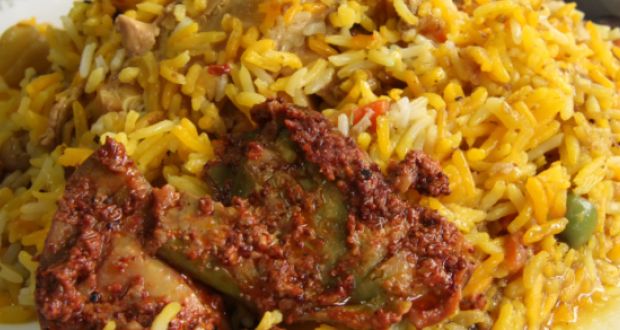 4. Masala Fish Biryani
You love spicy food? Here we bring you spicy fish biryani that can be perfect to satisfy your spice cravings. Fish cooked in yogurt and spices and then layered with steamed rice. A delicious option to cook when you want something easy, quick and delicious! Find the complete recipe here.
5. Hyderabadi Biryani
If you love Hyderabadi biryanis, this recipe will perfectly fit the bill. Made with oodles of ghee, herbs, spices and fragrant rice along with fish fillet, this recipe is all you need for an indulgent lunch/dinner.


Pair these recipes with salan and mint chutney. Click here for the salan recipes.


For More Biryani recipes, click here.


If you love Mughlai food, click here for the recipes.


So, now you know the drill, head straight to the kitchen and try out these recipes. Let us know how you liked them in the comment section below. Happy Cooking!