5 Food Challenges That Went Viral
Kriti Malik , NDTV | Updated: August 28, 2014 10:43 IST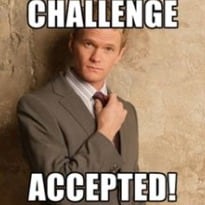 It's hard to turn down a challenge that brings together charity, glamour and mass appeal. Which is probably why the ALS Ice Bucket Challenge will go down in history as the most popular challenge that went viral. From famous celebrities (and not so famous) to the boy next door, everyone got dumped (with a bucket of ice) and went on to nominate those who hadn't done it yet. Some donated while others didn't but the idea stirred up some unbelievable reactions.

We decided to indulge in some time travel and find popular food challenges that people got hooked on to. They weren't all done for a good cause, but are still fun to watch.

The Michael Phelps 12,000 Calorie Challenge

The 27 year old chiseled American swimmer Michael Phelps made history in 2012 when he won his 18th gold medal. Soon after his big win, people started to inquire about what he eats to make it through the day and what they found was nothing short of amazing.

It was reported that Phelps consumes 12,000 calories a day and his heaviest meal is the breakfast platter which consists of three fried-egg sandwiches, three chocolate chip pancakes, a five-egg omelette, three sugar-coated slices of French toast and a bowl of grits.

Some food eaters took this way too seriously and challenged themselves to see if they could finish a 12,000 calorie breakfast! Watch and see how it turned out.



Rice Bucket Challenge
Swap the ice with rice was the motto of this Indianised challenge. A lady in Hyderabad came up with a way to directly benefit those in need of food when she donated a bucket of rice to a poor man. The beautiful idea quickly caught on and went viral online.



Courtesy: This image was posted on Facebook by @Rice Bucket Challenge



Cinnamon Challenge

Warning: Do not attempt to take this challenge!

You'll find hundreds of videos where young kids stuff themselves with a spoonful of cinnamon and usually come out coughing and gagging. This was what the cinnamon challenge was all about. It became wildly popular despite warnings from doctors and experts about the health hazards of attempting this challenge. Here's one which didn't go wrong and is actually fun to watch.



Chubby Bunny Challenge

Stuff as many marshmallows as you can in your mouth and hold them in. That's what the 'chubby bunny' challenge was all about. It quickly caught on and was even done by celebrities like the stars of One Direction, Justin Beiber, Cher Lloyd and so on. Here, have a look at our favourite one.



The Raw Onion Challenge

Munch your way through a raw onion, and make sure to be quick. Simple enough? Not quite. Watch this man chew through a fat onion and you'll know why.