Meher Mirza | Updated: October 30, 2017 01:30 IST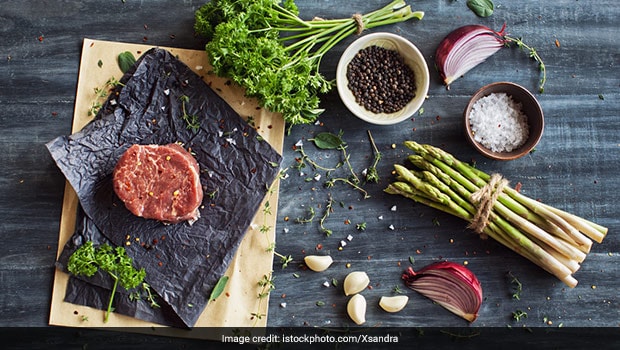 eggs, meat and nuts.

Quite likely, you've got your meal prep all ready — grilled fish and vegetables, a light chicken tikka, lamb racks, beef coconut fry, or eggs cooked over vegetables, the Parsi way (par eeda). But what of snack- time? What does one eat without ones' usual chivda, ganthia, farsan, fafda, murukku, etc? Quite a bit actually. Of course you know the usual ones - fruits and dried fruits, nuts and seeds are de rigueur. Toasted coconut flakes are quite delicious too, hard boiled eggs, baked carrot or sweet potato fries, spinach leaves roasted until crisp, pates made from say, chicken liver, guacamole eaten as a dip with carrot and cucumber sticks — all of these are excellent snacks, but they take a little bit of extra effort.

(Also read: Should We Go Back to Eating What Our Ancestors Ate?)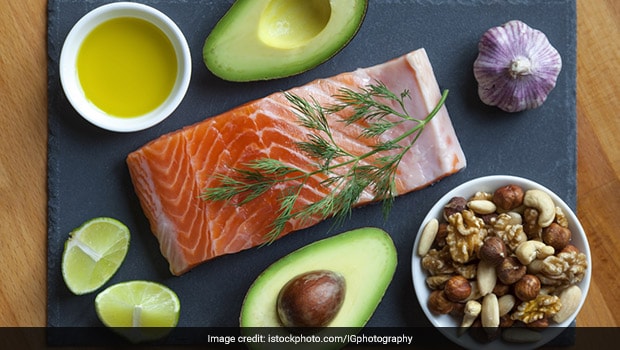 Paleo Diet includes only fresh fruit, vegetables, seafood, eggs, meat and nuts
What if you are craving a sweet snack? Try nut butters (so easy to make at home), eaten with sliced apples or pears. Or you could blend up any fruit you desire, and then freeze it, eating it after meals or even in between, as an ice cream substitute.

However, if you're game for a few more options that require just a little more effort, you can try some of the recipes I've given below. I haven't used any fancy flours and sugars, just regular ingredients that can be purchased from your nearest grocery store or vegetable vendor. The snacks don't require too much effort, and can be made on the weekend, ready to eat whenever weekday hunger strikes. Many of these are also portable, so you can take them on journeys, or to office.

Fruit Chews

These can be prepared with mostly any fruit of your choice; I have made it with bananas, and strawberries that were a little tart, and not quite ready for eating plain.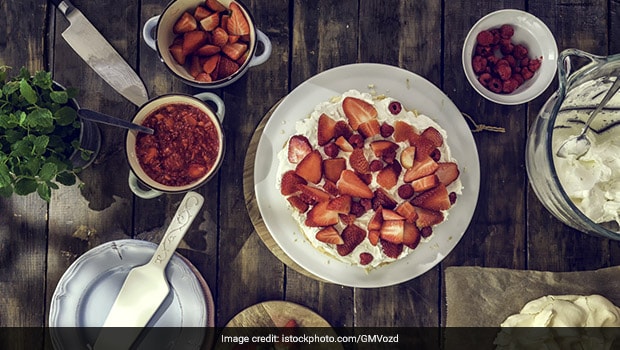 You can cut them into bite size pieces and store them in air tight containers

Ingredients:

Strawberries - 3 cups

Method:

Pre-heat your oven to the lowest possible temperature setting. Meanwhile, chop up your fruit (In this case strawberries), and blend into a juice in your mixer / blender or food processor. Line a baking tray with paper or silpat, and pour out the liquid, spreading it as evenly as you can. Slide the pan into your pre- heated oven, and bake at very low temperature for six to seven hours (yes, that long!) until the fruit sets. Make sure not to over bake it, or they will become hard chips, rather than the leathery consistency that we want. Cool the fruit chew, then chop it into whatever size and shape you like. Store in an airtight container in a cool, dry place.

Nut Biscuits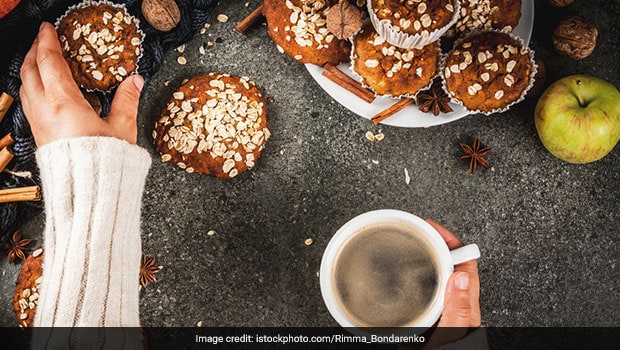 These go well with guacamole or salsa or any other paleo-friendly dip.

Ingredients:

¾ cup raw cashew nuts
½ cup almonds
2 tablespoons flaxseeds
¼ cup pumpkin seeds
3 tablespoons olive oil
1/4 cup water
1 tsp chilli powder
1 tsp cumin powder

Method:

Pour in the nuts and seeds into a mixer/ blender and grind until the mixture starts to look like clumpy sand. Then bit by bit, pour in the olive oil, and then the water, and finally add in the chilli and cumin powder. At this time, you should have pulsed it until it resembles a dough. You may need to add a little extra water, if the batter is not loose enough. Wrap up this mixture into a cylindrical shape with cling wrap, and freeze for an hour or two. Pre-heat the oven at 200 degrees F. Using a very sharp knife, slice the frozen dough into thin circles, and then lay them on a pre-oiled baking tray. Bake for about half an hour. You will know that they are done, when the edges become golden in colour. Allow to cool.

Chicken and Coconut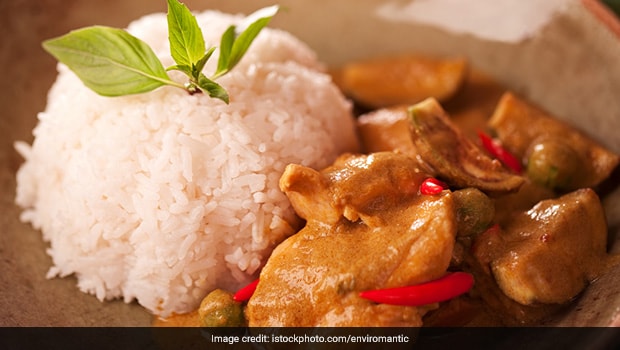 Make sure the chicken is well greased when
Ingredients:

2 cups deboned chicken pieces
2 tsp chilli powder
2 eggs
2 cups shredded coconut
Coconut oil, to cook
Salt and pepper, to season

Method:

First, preheat your oven, and prepare a lined baking tray, that has been oiled. Meanwhile, beat the eggs and keep aside. Add the chilli powder, salt and pepper to the coconut and mix well. Dry the pieces of chicken as thoroughly as you can, with a paper napkin. Dip the chicken pieces into the egg mixture, coating thoroughly, and then dredge them through the desiccated coconut. Place these in a prepared baking tray, drizzling a little oil over the top. Bake until golden brown, making sure to flip the pieces over, so as to cook both sides evenly. Season lightly before serving.

Banana and coconut Ice cream

(Also read: Amazing Paleo Desserts You Must Try)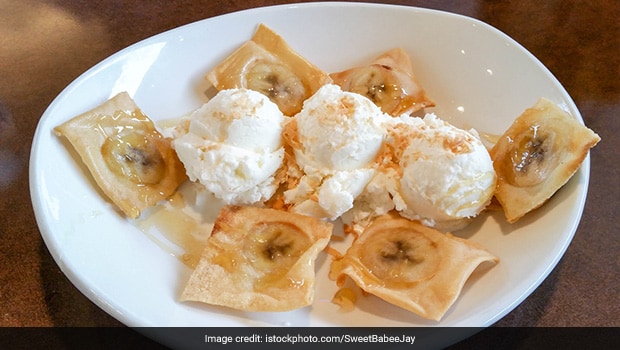 Amazing recipe to begin your Paleo Diet

Ingredients:

2 regular- sized bananas, sliced and frozen for at least four hours or ideally overnight
1 cup peanuts
1/2 tbsp coconut oil
1/4 cup toasted coconut flakes

Method:
Toast the peanuts on a tawa for five minutes, stirring occasionally, so as not to allow them to burn. Once they have cooled a little, put them into a mixer/ blender and blend until they become creamy butter. Pour in the coconut oil and pulse until well-mixed. Next, add the bananas, pulsing in short bursts until everything is blended. Empty the mixture into a bowl and stir in the coconut flakes. Eat!

Orange Granitas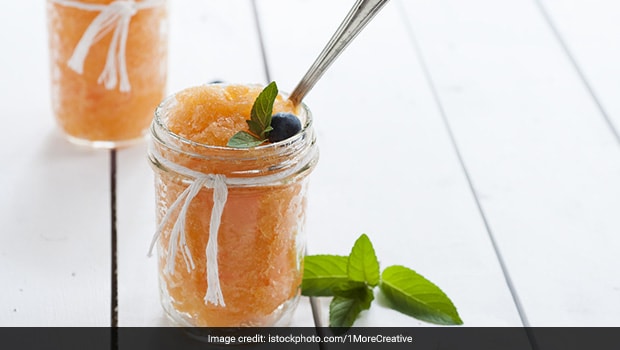 Mouth watering orange granitas to refresh your mood​

Ingredients:

3 cups sweet orange juice (or sweet lime or even carrot)
1 cup coconut water
1 tsp cinnamon
1 tsp nutmeg

Method:
Combine all the ingredients in a glass dish, mixing well. Freeze for an hour, then stir well. Keep scraping and mixing every half an hour or so, until everything is frozen. This could take four to five hours, depending on your freezer settings. Eat!

About the Author:

Meher Mirza is an independent writer and editor, with a focus on food and travel. Formerly with BBC Good Food India, she loves anime, animals and artsy things but also comics, technology and death metal.

Disclaimer:

The opinions expressed within this article are the personal opinions of the author. NDTV is not responsible for the accuracy, completeness, suitability, or validity of any information on this article. All information is provided on an as-is basis. The information, facts or opinions appearing in the article do not reflect the views of NDTV and NDTV does not assume any responsibility or liability for the same


If you've just started your brand new Paleo diet, you may be feeling overwhelmed by the burden of leaving out dairy, cereals, grains, refined sugar, potatoes, salt, refined vegetable oils from your daily meals. The diet is a throwback to what we suppose our ancestors ate, a very long time ago, and that includes only fresh fruit, vegetables, seafood,