People always think of vermicelli in the form of kheer or as a sweet dish that can be enjoyed at a religious festival. For some reason, we are not able to break from this perception and therefore keep restricting our culinary skills. The most common issue people face is that they would have a packet of open vermicelli (after making kheer) and would not know what to do with it. Rather than letting good food go to waste, use it to make delicious savoury dishes that will make you drool.


Here Are 5 Savoury Sevai/Vermicelli Recipes That Are Must-Try:
Namkeen Sevai
This recipe will help you make desi-style masaledar seviyan at home. It is a classic breakfast in many households as it provides a wholesome meal to start the day. If you haven't tried this recipe then you should definitely make it at home.


Click here for the full recipe of Namkeen Sevai


Crunchy Sevai Chicken
Everybody loves chicken. It tastes delicious whenever it Is placed in a wrap or roll. In this recipe, we are using seviyan to make a crunchy chicken wrap that has the hidden surprise of spinach. This wrap is yummy and juicy!


Click here for the full recipe of Crunchy Sevai Chicken
Sevai Chicken Biryani
Who doesn't love chicken biryani! It has everything you want masala, chicken and rice! But, what if you don't need rice to make chicken biryani? We have found this no-rice chicken biryani recipe that uses sevai to make this tasty dish.


Click here for the full recipe of Sevai Chicken Biryani


Pressed Tofu with Vermicelli
If you are looking for a touch of elegance in your food then this recipe is for you. Pressed tofu with vermicelli will make you delectable snacks that would work out as a great hors d'oeuvre for an elegant dinner party.


Click here for the full recipe of Pressed Tofu with Vermicelli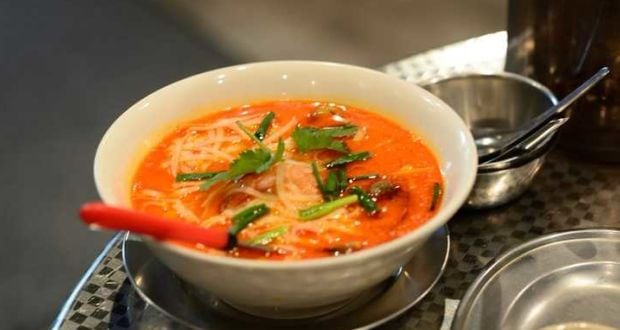 Thai Noodle Soup
Having noodle soups give us the best of having a soup and the best of having a noodle in one bowl. The best part about this recipe is that you don't need to have noodles at home to make this soup. This recipe uses vermicelli as a noodle equivalent.


Click here for the full recipe of Thai Noodle Soup


Try out these recipes and let us know how you liked them!