Mumbai has a penchant for welcoming every culinary experiment with open arms - from spectacular presentation to molecular gastronomy on your plate. Every day, doors open for a new eatery but what is most thrilling are the evolving trends across cuisines that make the dining experience even more memorable. Food is no longer about pleasing the senses alone; the culinary experts are going all out to present innovative dishes to arouse your curiosity and make you delve deeper in thought about their creations. Here are some exciting new restaurants that will wrestle for your attention in the coming months of 2015.
Pa Pa Ya
Set to launch another extraordinary dining concept, Zorawar Kalra says, "With Pa Pa Ya, we hope to not just redefine Asian cuisine, but to revolutionise it. The entire restaurant will have interactive elements, something which has never been done before." The Pan-Asian bistro and tapas bar at Palladium Mall will be serving Japanese, Thai, Cambodian, Chinese and Vietnamese cuisines in an innovative manner to bring about a complete sensory experience. Think: exploding dim sums, crackling rice and a demonic sushi section.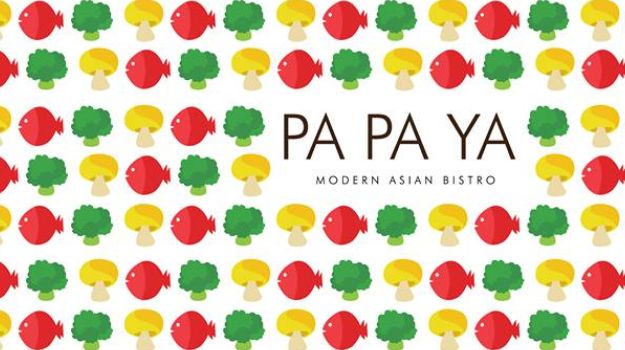 (Indian Restaurants that Serve Contemporary Food with a Twist)
Gaggan's New Restaurant
Chef-owner of Asia's No.1 and the World's No.10 restaurant, Gaggan Anand, will launch his first overseas outlet in Mumbai to feed his fan frenzy. He is still in talks with a Mumbai-hotel, and plans to include a dessert room as well as an open kitchen. "The name of the restaurant will have nothing to do with me," he remarks. Instead, it will be named after 27-year-old Garima Arora, a journalist-turned-chef who will be the head chef at his new venture. Get excited for an avant-garde experience in Mumbai!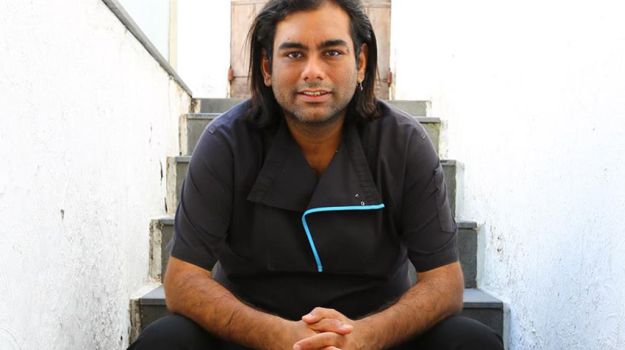 The Disgruntled Chef
From Singapore to Mumbai, Vicky Ratnani will soon bring this Modern European restaurant to Lower Parel. The menu will include more vegetarian options like Cauliflower Steak served with a black bean salad and some new interpretations of
ragi
and
amaranth
. We're definitely looking forward to this upcoming restaurant for an exceptional dining experience.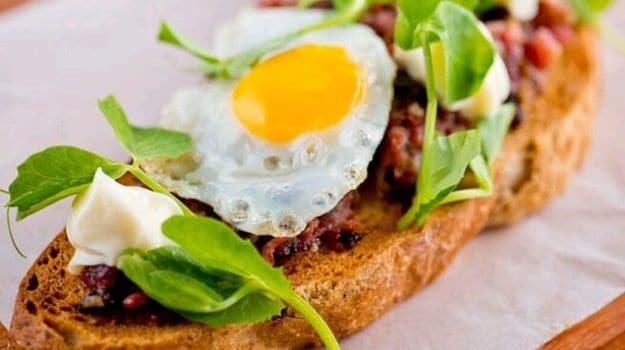 (Vicky Ratnani's Fully Loaded Eggs)
Anais
Promising an unparalleled culinary experience overlooking the Arabian Sea at Level 48, Anais will be offering inventive European fare, artisanal cheeses, sous vide and gastronomic techniques. If you're a wine enthusiast, you should keep a look out for this sophisticated, fine dining restaurant at Palladium Hotel.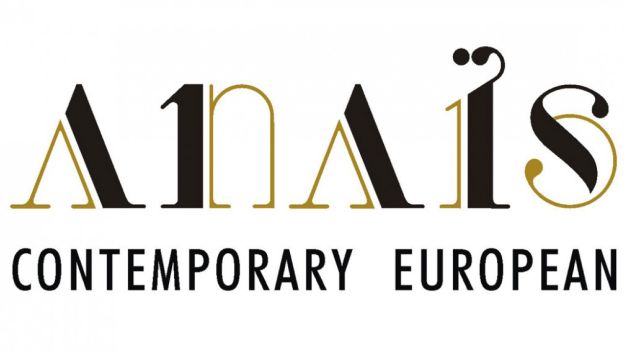 (Top 10 Places in Mumbai)
SodaBottleOpenerWala
After winning over Delhi and Bengaluru (recently), this olde-worlde Irani cafe will be launching in Mumbai soon. A city which takes its Parsi food very seriously, SBOW has its work cut out and needs to go that extra mile to please the Mumbai diner. With their attention to detail, expect eclectic twists to traditional Parsi fare like the popular Chai bar, scrumptious Keema Pav and their signature Berry Pulao - everything creatively plated and rustically served.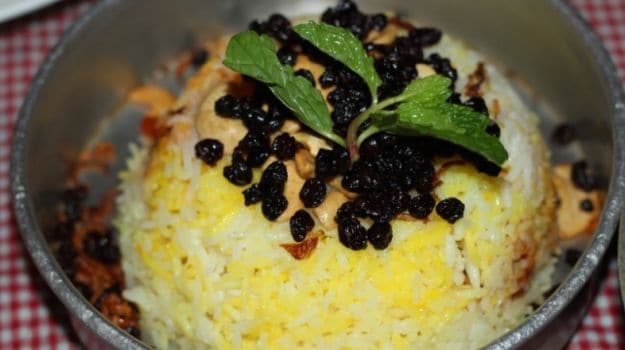 Farzi Cafe
Creating an illusion with food, Delhi's new kid on the block is ready to take
Mumbaiwalas
on a gastronomical journey. "Farzi Cafe will be launching soon in Mumbai and Dubai, carving a unique niche for progressive Indian food and molecular gastronomy in the global dining scenario permanently," said a spokesperson from the restaurant. Expect the unexpected at this modern bistro, and watch out for their take on local favourites such as a Mumbai sandwich. You'll be dreaming of their molecular cocktails and goat cheese stuffed
Tangdi Kebab
days later!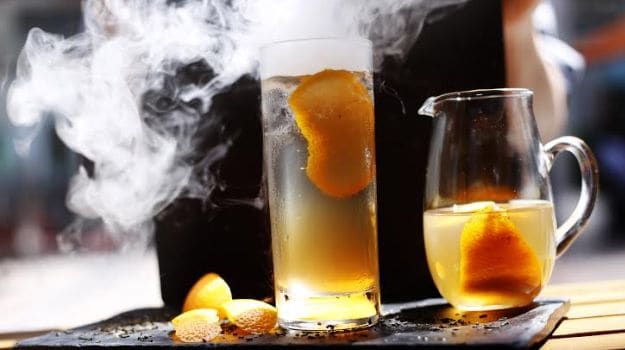 (Farzi Cafe: World Cuisine Through an Indian Lens)
Bar Stock Exchange
India's first stock market-based (and much-loved) pub chain will also be launching this September at Colaba, followed by highly anticipated branches in Bandra and Lower Parel towards the end of the year. "There will be a few changes in the menu, but the overall experience and technology behind the demand-supply algorithm will continue to be the same", said the restaurant.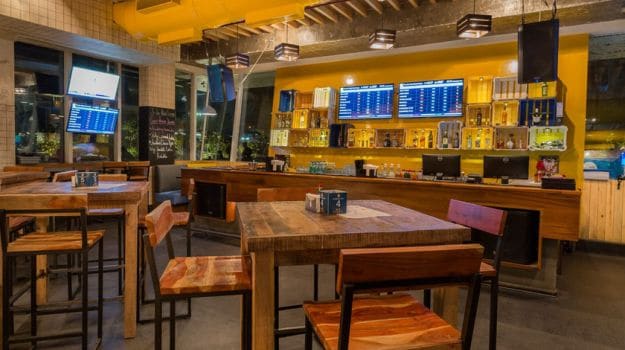 The Pharmacy Cafe
If you get hunger pangs at odd hours of the day - this upcoming cafe is going to be your new hangout. It promises to bring comfort food amidst good music to High Street Phoenix, Lower Parel. And with their menu on the loose, we can't stop dreaming of their sinful Pharmacy Burger and oh so decadent Dark Chocolate Ganache.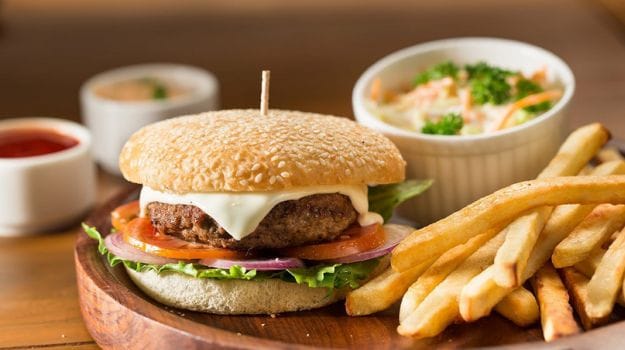 Yes, Mumbai shows no signs of slowing down. Word on the street is that twice Michelin-starred
Chef Atul Kochhar
will also be opening a new restaurant in Mumbai. And a premium Indian sweets shop,
Mithai by Jiggs Kalra
is expected to make its debut sometime this year as well. (Lucky us!)