Think protein and your mind instantly pictures a healthy and nutritious dose of eggs or perhaps a rich meaty curry. In such case,vegetarians are often left with a dearth of options.However, there are a lot of plant-based and vegetarian protein sources that one can explore and experiment with. Many health experts have, time and again, emphasized on the need to include adequate protein in your diet especially if you want to lose weight. Protein keeps you full for longer and thus, curbs binge-eating and your overall calorie-intake. Proteins take longer to digest which increases your satiety level. They also play a significant role in reducing the levels of the hunger hormone ghrelin, and at the same time boost the appetite-reducing hormones GLP-1, peptide YY and cholecystokinin. Therefore, by adding more protein to your diet you may be able to speed up the process of weight loss.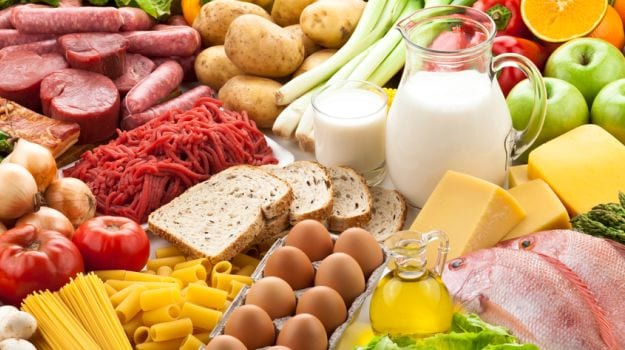 Protein is generally associated with non-vegetarian or animal sources
Weight loss is a play of smart dietary choices and food combinations. Bangalore-based Nutritionist Dr. Anju Sood says, "One has to ensure the perfect balance of two components in the meals -
complex carbs
and
proteins
. Complex carbs releases a low quantum of sugar and they are rich in fibre. Increasing the intake of these types of carbohydrates is advisable for weight loss. If you couple them with it some protein source that makes the meal all the more wholesome and nutritious. Protein takes the longest to digest, and a longer sustained metabolism aids weight-loss. From plant-based proteins, whole grain pulses like moong dal is a good option. Beans are high on protein as well as fibre." If you happen to be a vegetarian, here are some high protein dinner ideas that you can try at home.
1.Dal and legumes: Dr. Anju recommends adding a lot of lentils and pulses to your diet such as Moong Dal, Rajma, Chana Day and Soybean You can sprout them, use them in salads or soups or pair it simply with brown rice to make a complete meal.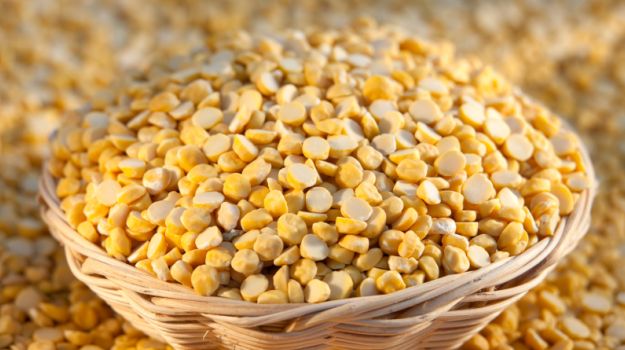 Moong dal is a high protein dinner option.
2.Vegetable Khichdi:
According to macrobiotic Nutritionist and Health Practitioner Shilpa Arora, a great way to utilize the goodness of both lentils and rice is to make the good old khichdi. It is a comforting and wholesome meal.
Here is delicious recipe of
Moong Dal ki khichdi
by Chef Niru Gupta to get you started.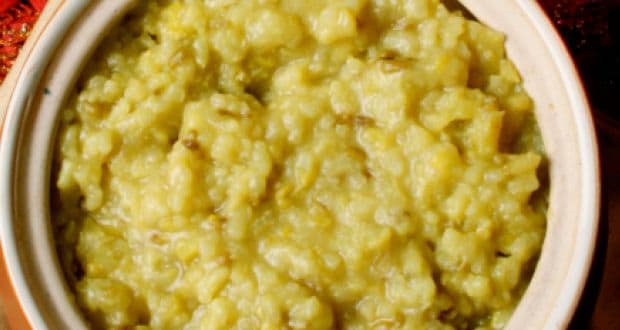 Moong dal ki khichdi
3.Quinoa: Quinoa is a South American grain which is very high on protein. According to Dr. Anju, you can use it in Indian preparations such as a pulao or upma. You can also have them as Quinoa tikkis, as suggested by Shilpa Arora.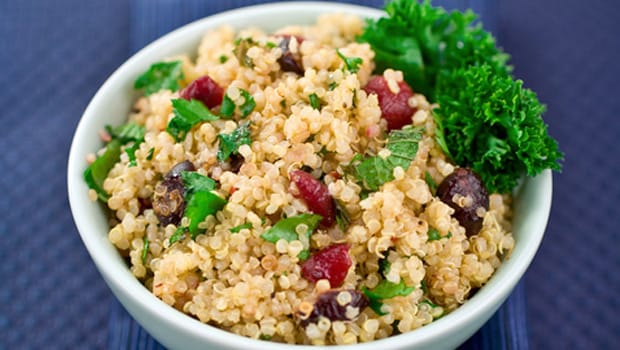 Quinoa Pulav

4.Amaranth Pulao: According to Shilpa Arora, Amaranth Pulao can be a great high protein dinner idea. The protein contained in amaranth is of exteremly superior quality, providing nine grams for one cup of cooked grain. Amaranth is also rich in folate and calcium.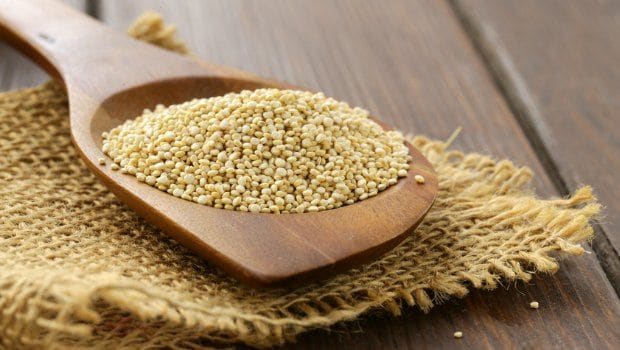 Amaranth helps to lower the levels of bad cholesterol.
5.Paneer or Cottage Cheese:
Dr. Simran Saini, Nutritionist at Fortis Hospital Delhi suggests that paneer is the ideal high protein ingredient for dinner. You can have it grilled as
paneer tikkas
or make a simple paneer bhurji with roti. Paneer stuffed Dosa is also a great option.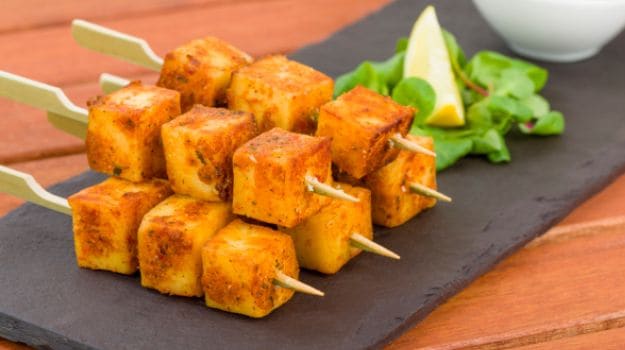 Paneer tikka is a great option for high protein dinner.
6.Tofu
: If you are
lactose intolerant
or trying to opt for a vegan lifestyle, you can choose tofu instead of cottage cheese. Dr. Anju suggests tofu tikkas as a delicious and high protein dish. According to Shilpa you can also try a tofu stir fry clubbed with other seasonal veggies like beans, carrots and broccoli.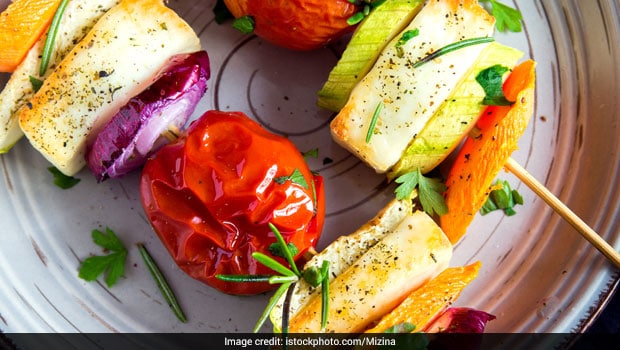 7. Kala Chana: Kala chana is also a great source of plant-based protein. You can make a quick kala channa chaat or use them to make sookhe kale channe that can be had with rotis to make it a meal.
Have some more high protein vegetarian dinner ideas? Do share with us!
About Sushmita SenguptaSharing a strong penchant for food, Sushmita loves all things good, cheesy and greasy. Her other favourite pastime activities other than discussing food includes, reading, watching movies and binge-watching TV shows.