Air pollution continues to threaten millions of lives across the world. Experts believe that not only outdoor pollution, but pollution existing inside our homes can also trigger a host of health ailments ranging from respiratory issues to even lung cancer. A recent study even links exposure to air pollution with risk of developing cardiovascular ailments including stroke. In a recently conducted study published in the journal ACS Nano, British experts revealed how tiny particles can enter the bloodstream as they pass through the lungs. This can increase the risk of stroke and other cardiovascular disease. Nanoparticles present in air pollution have been associated with risk of heart disease and can even lead to premature death. However, how particles inhaled into the lungs could affect blood vessels and the heart remained a mystery.The study was conducted on a group of participants - 14 healthy and 12 surgical patients. The volunteers were made to inhale gold nanoparticles. On further examination, traces of inhaled gold particles were found in their urine and blood samples. The traces were visible even after 3 months from the time when the experiment was conducted.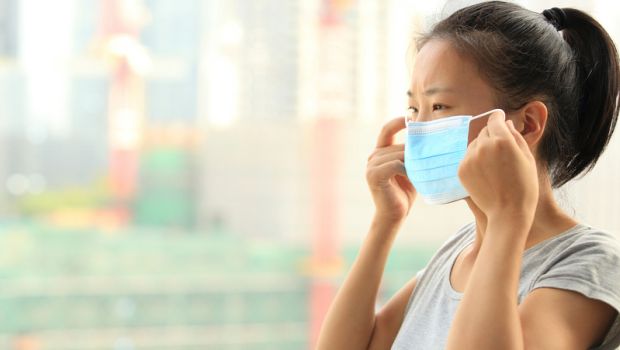 Experts concluded that nanoparticles of pollutants when entered into bloodstream can pose severe threat to the cardiovascular health. The study was funded by The British Heart Foundation and stated that the accumulation of nanoparticles in and around the inflamed areas may lead to cardiovascular issues like stroke. Since the detection of tiny particles from air pollution is usually not an easy task, expert took help of gold which is otherwise easily detected in the human system.(Also Read:
6 Natural Ways to Purify Air at Home
)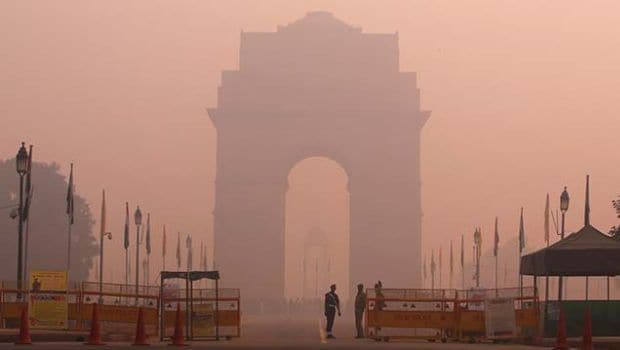 Many experts believed that the use of gold for such a study was inappropriate and could harm the participants. The past few years have seen India battling the growing menace of air pollution. Last Diwali - celebrated during the month October - the pollution levels in major Indian metropolitan cities was recorded at an all-time high. Pollutants such as sulfate, nitrates and black carbon can penetrate deep into the lungs and in the cardiovascular system, posing the greatest risks to human health.
The World Health Organisation (WHO) estimates that in 2012, about 72 per cent of premature deaths related to outdoor air pollution were due to ischemic heart disease and strokes. Pulmonary disease, respiratory infections and lung cancer were linked to the other 28 per cent. WHO recently released interactive maps that depict air pollution levels in different parts of the world and countries that exceed the recommended levels of pollution.(Also Read:
3 Yoga Breathing Exercises to Help You Deal With the 'Hazardous' Air Pollution
)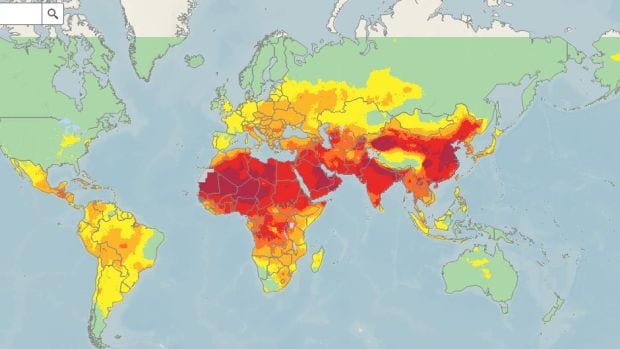 WHO's air quality model confirms nearly 92% of the global population to inhabit areas deemed unfit as per its international pollution standards. "The new WHO model shows countries where the air pollution danger spots are, and provides a baseline for monitoring progress in combating it," says Dr Flavia Bustreo, Assistant Director General at WHO.

According to the official statistics, air pollution triggers close to 3 million deaths. The number doubles itself to a whopping 6.5 million when teamed with indoor pollution (figures procured in 2012). Air pollution may also encourage development of a host of lifestyle diseases ranging from respiratory and bronchial issues, stroke, and cardiovascular disease to even lung cancer. WHO's interactive pollution map depicts a high burden of air pollution on most of Asia, Africa and the Middle East.
Map images via WHO interactive maps, air pollutionInputs from PTI