Delhi's air quality will continue to be 'poor' till December 3: Experts
In an age where a sedentary lifestyle plays its role to cut years off the average life expectancy rate, basic necessities like clean drinking water and now fresh air are becoming a challenge to obtain too. I remember as a child, my father waking me up early in the morning to get a whiff of fresh air. Mornings in my small town in Uttar Pradesh, used to be quiescent, serene with air that was fresh, pure, impregnated with a subtle scent and sound of bells coming from a temple located at a distance.
Delhi grappled with 'severe' air pollution this year with levels going through the roof post Diwali. Most areas in the city recorded a whopping 900+ on the pollution meter - 10 times more than the normal range. With winter setting in, the pollutants tend to blend with the dense fog and further worsen the condition.
Is using an air purifier critical?
The answer would largely be affirmative. Bhaskar Deol, India representative, NRDC (Natural Resources Defense Council) opined, "I work with the environment sector. Recently, I ran the half marathon wearing a mask and after finishing it, which was a couple of hours later, I found the white fabric had turned black. Air pollution is one of the leading causes of deaths in India. Not many would believe this, but it is true. I have felt my cough getting worse over these days and it was then that I decided to get an air purifier for myself."
According to Mr. Barun Aggarwal, CEO BreathEasy, "You should have the right purifier at the right place. That is the challenge. In my opinion, it is no more a luxury, it has become a necessity. To make it cheaper and accessible to people from all walks of life, is a challenge that we have set out to overcome."
This piece sets out to understand the mechanism of a typical air purifier.
(The Best Air Purifiers in the Market)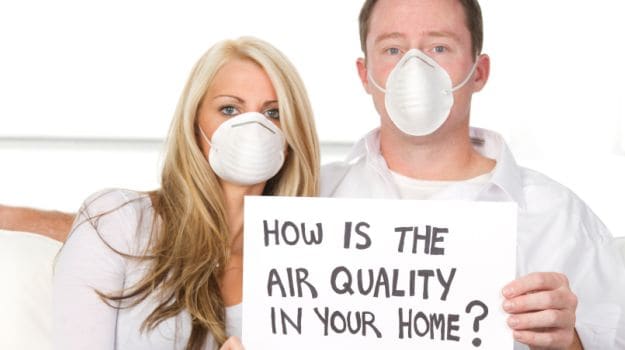 What is an air purifier?
As the name suggests, an air purifier is a device which removes contaminants and pollutants from the air. It works like any filter, by sucking in the air, passing it through cleaning mechanisms and giving out clean air. Unlike water, which is chemically treated, air is not purified chemically but filtered. The filters can be made of a range of materials but the technology differs from one purifier to another.
The basics
"In my opinion, the preliminary step for anybody who aims to buy an air purifier would be to self-educate. It is not like water filters or air-conditioners where you won't have to think much before investing. Think about your needs, educating and reading up on pollution and doing your own research before heading out to buy one is imperative," noted Bhaskar.
"I feel that air purifiers are fairly simple machines to understand. There has not been much publicity and education about them, that's why an average consumer feels baffled when thinking to buy one. All you need to factor in while making a choice would be (a) the place where you want it to be fixed and hence the size of the machine (b) your budget (c) how economical the machine would be in the longer run (need to change the filters, size of the filter) and of course the technology - your machine need not have anything fancy and superfluous features but three basic things - a basic pre-filter, an activated carbon layer and a HEPA filter," shared Mr. Barun Aggarwal.
How to Choose Best Air Purifier
1) Look for a pre-filter - Indian conditions are such that the air has heavy particulate matter, therefore, your machine should have a pre-filter to filter out these particles. Presently PM 10 and more importantly, PM 2.5, are monitored to be quite high in most Indian cities. It is important for your purifier to filter these out.
2) Activated carbon layer - is the next thing you should be looking for in your machine. Activated carbon is a porous element which easily sucks in most gaseous contaminants.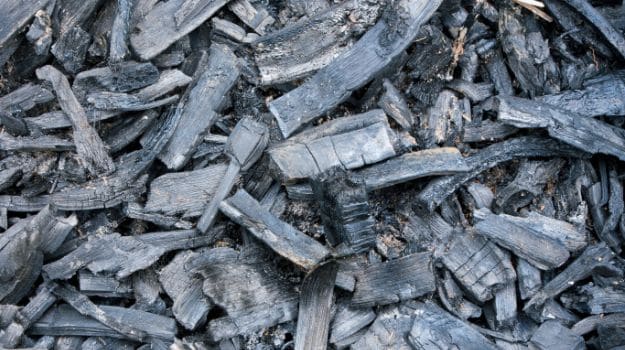 3) HEPA filter - consider your machine trash if it doesn't come with a good quality HEPA filter. According to the US department of Energy, HEPA (High Energy Particulate Air) can/must remove at least 99.97% of 0.3 micrometers airborne pollutants.
4) Say no to ozone emitting devices - Steer clear of any technology in a purifier that emits ozone. According to EPA, (US Environmental Protection Agency), even "relatively low amounts of ozone can cause chest pain, coughing, shortness of breath and throat irritation." Consumer Reports published in the year 2002/03 stated the fact that ionizing air purifiers gave almost, "no reduction in airborne particles". According to EPA, ionizing and ozone air purifiers can be hazardous to health.
5) Technologies to avoid - UV filtration, ionization and photocatalytic oxidation are a set of technologies you should not be looking for in your purifier. Some of these emit ozone whereas the rest are capable of targeting bacteria which can create too sterile an environment, therefore affecting your immunity level.
6) Look for the CADR (Clean Air Delivery Rate) on your machine - A higher number will be indicative of better filtration. There will be three CADR numbers listed on your product, for smoke, dust and pollen respectively. Also, it is important to know at what speed (of the fan) is your filtration certified. If it is mentioned on high speed, it is bound to create lots of noise. Your purifier is efficient if it cleans and purifies effectively at low or medium fan speed.
7) The right filter - Quality and size of filters should always be taken into consideration. If your filter gets clogged easily it will require frequent replacement which will not be cost effective.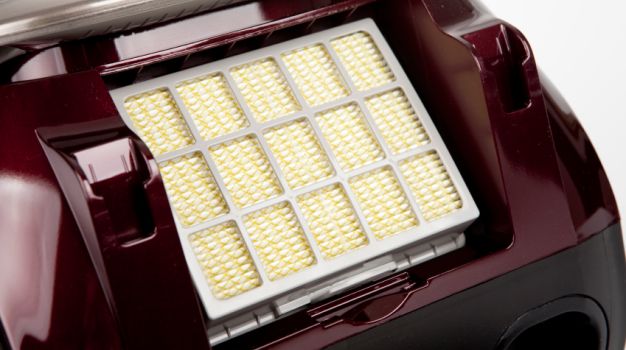 Filter
8) Make smart choices - Access your needs and see how big the room is which needs purification. Central purification will need bigger machines or purifiers to be fitted as a part of the central cooling, heating and ventilating system (HVAC). "I bought a slightly bigger model for myself than my room would require because I wanted it to work efficiently even at low speed. Also, I was also mindful of the fact that I may be moving in the near future, in which case I might have a larger room to myself and would require a bigger machine later," shared Mr. Deol. You don't really invest in such appliances again and again, it is like a one-time investment for years, so you ought to factor in your present needs as well as your ever expanding, prospective requirements.
9) Other things to note - Ideally, your purifier should not produce more than 30-35 db sound. Depending on various machines, a purifier takes from 10 minutes an hour to purify your air. You need not switch on your purifier the entire day. If your machine has a timer, time it to switch itself on an hour before you plan to be home. In case you stay home most of the time, you can leave it switched on without worrying much (these machines are light on energy consumption, for example, Philips AC4041 consumes 30 watts - but that way your filter may run out quickly). However, you can switch them off during afternoon as this time of the day has better air quality as compared to mornings or nights. You must let the indoor air change as well every noon. Make sure you clean your house regularly. Dusting should be avoided rather use wet cloth to clean surface areas, plants and objects.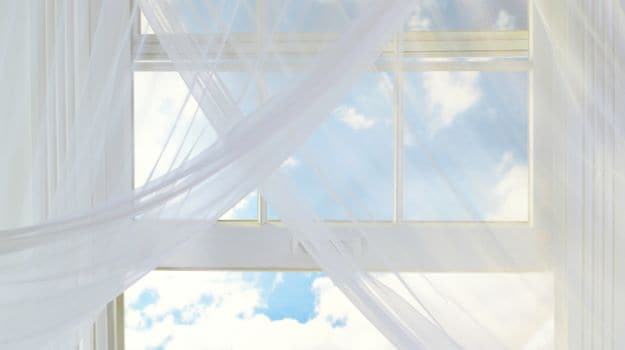 Don't forget to change air daily
Ventilation is important. Afternoon is the best time to throw your doors and windows open and let the air change. In case you need one, you can opt for a purifier with a humidifier.
Doing our bit
Vehicular pollution adds much to the problem. You can ensure a thick green cover around your home or residential area to mitigate pollution. There are multiple ways through which one can purify air at home. Indoor plants like money plant, snake plant, bedroom plant (sansevieria trifasciata) and areca palm plant are excellent in purifying indoor air. Bedroom plant, as the name suggests, is ideal to be kept in your bedroom as it emits oxygen at night.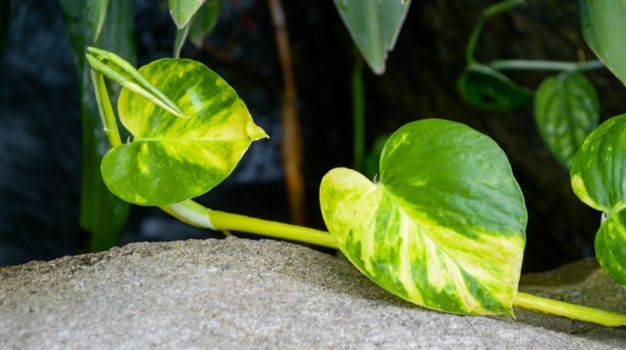 Money plant