I was never really concerned about
climate change
or
environmental
issues until a while back. I was always of the opinion that these issues need a bigger solution, probably policy level intervention. Little did I know and understand that each and every problem starts at a minuscule level. Something that you and I keep doing mindlessly, almost everyday, can culminate into something much bigger and fatal. The same is true of our
climate
as well.
Air pollution
had began to assume a menacing character in the last decade until the last few years when it actually put India on the world map of the most heavily polluted cities.According to the
World Health Organisation
,
Delhi
is the most polluted city in the world. In fact, its official report published in 2014 stated that 15 of 20 most polluted cities are Indian, including Mumbai, Raipur,
Lucknow
, Kanpur, Allahabad and so on. A recent report suggests that air pollution kills a massive
10,000 to 30,000
people annually in Delhi. Delhi pollution levels and the Delhi smog refuse to climb down to the standard limit, causing a host of health issues to most of us and are even predicted to worsen. According Dr. Vivek Nangia, Head of Pulmonology, Fortis, Delhi, elevated level of air pollution and Delhi smog are of great concern for
children
, elderly as well as those suffering from
diabetes
,
respiratory
issues,
allergies
and chronic obstructive pulmonary disease.
(How to increase lung capacity)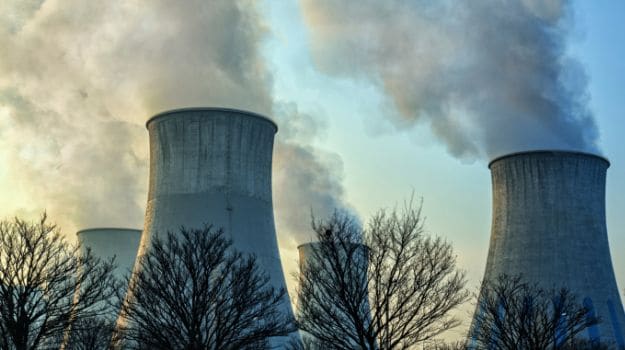 Understanding Air Quality
Before we go on to the subject matter of this piece - air purifiers and how to go about choosing one for yourself - let us first take you through the basics of air quality and what makes the air you breathe hazardous to your
health
.
If you want to know the air quality of the place you are living in, you would need to refer to the air quality index (AQI). The air is tested for the particulate matter, gaseous and bacterial and viral content. Essentially, the level of particulate matter - PM 2.5 and PM 10 - as well as hazardous gases in the air determine the quality of air. The following table will make it easy to understand the concept.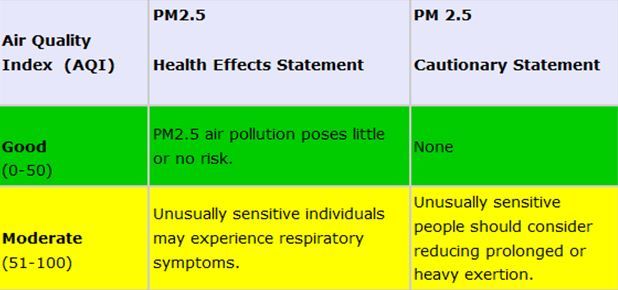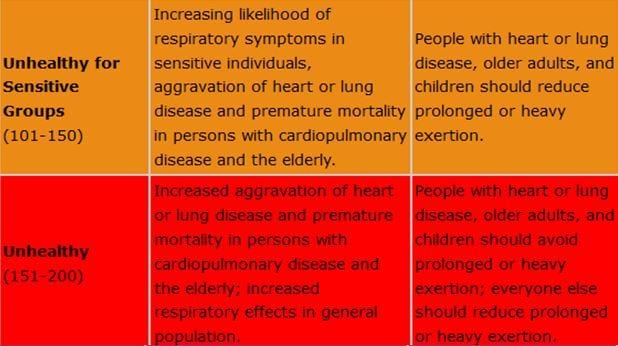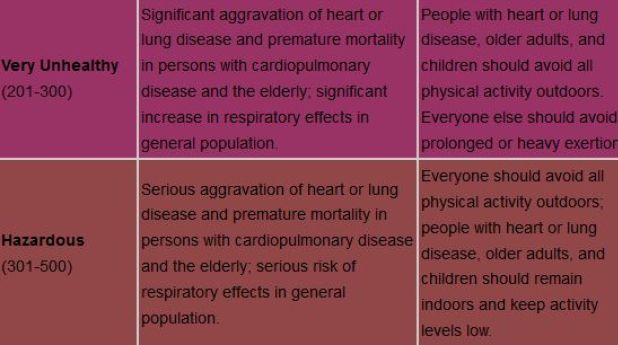 Via official site: US Embassy
So, how can one get to know about the air quality of their city? aqicn.org gives the accurate, real time AQI of a city and for that matter different areas of a particular city. It was surprising to see that almost no metro city met the standard pollution level.
The Ministry of Air Quality and Weather Forecasting and Research has a website which deals in air quality and weather forecasting. Once you log on to SAFAR India not only will it give you the air quality in different cities but also a forecast. At the time of publication of this article, Pune was the only one which managed to fall in the green zone with Delhi being much ahead on the bar shifting towards the 'SEVERE' zone.In such circumstances, buying an air purifier sounds like an imperative idea. Air purifiers start from around 15-20,000/- and go up to lakhs. You can choose the one that fits your needs and budget.(How to choose an air purifier: Things to keep in mind)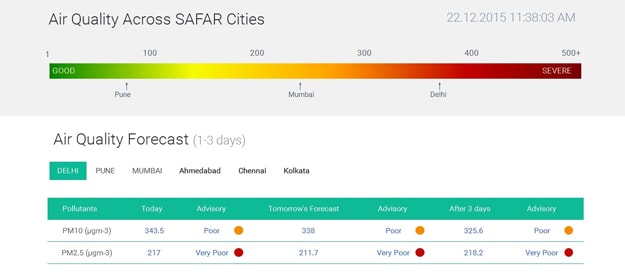 Via official site, SAFAR India
(Keep these factors in mind when buying an air purifier)What are Your Options?
There is a range of companies manufacturing air purifiers these days, some of them would include, Panasonic, Honeywell, Phillips, Blueair, IQAir, Sharp, Breath Air, Daikin, Camfil and many more. You can choose one for yourself keeping in mind the points mentioned above. However, if market sale and expert opinions are taken into account, there are a few brands that really stand out in the business when compared to the rest.
Sharp - has some excellent machines when it comes to air purification across varied price range. A couple of models that you can consider would include Sharp FP-F4OE-W priced at 24,990/- and FU-A8OE-W priced at 34,000/-. IG-A20 E priced at 65,000 is also a great option. This is a popular choice amongst consumers.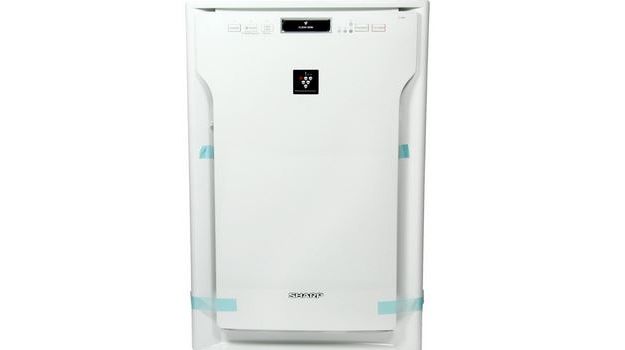 Sharp FU-A8OE-W - via Amazon India

Camfil - This Swedish company has probably the best and the most efficient air purifiers according to experts. Though the brand has high-end models for which you might have to shell out slightly more, it will be an investment you certainly won't regret. Camfil purifiers come with an exclusive molecular filtration technology which claims to remove almost all hazardous gases.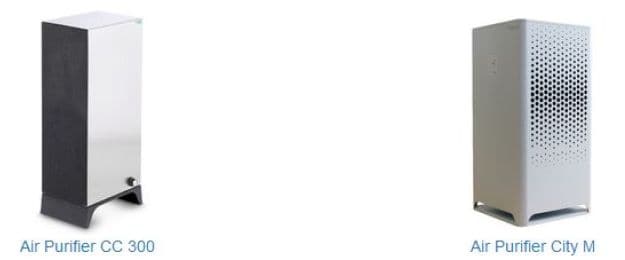 Credits: Camfil's official website

IQAir and Blueair have an efficient range of models to choose from. IQAir's HealthPro series is especially designed for asthmatics and those suffering from allergies. The MultiGas range is efficient in eliminating most odours and smoke. They even have whole-house purifiers.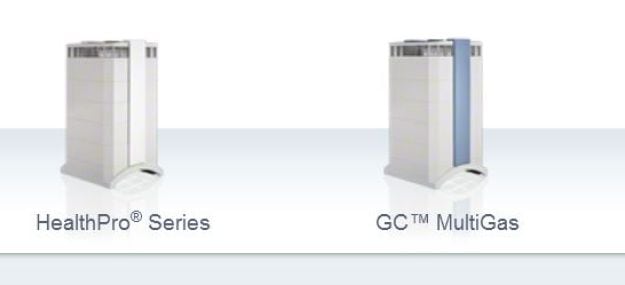 Blueair on the other hand, has some really efficient high-end models. However, for those looking out for a basic yet effective machine that would come with minimal expenditure, the classic 270E model would suit the requirements.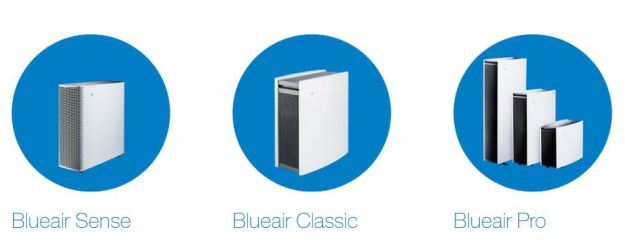 via Official website

Phillips - This brand has some of the most stylish models that range between 16,000/- to 40,000/- If you are tight on budget AC4025/10 would be your best bet. Add another 10,000/- and you will get the better AC4014/10 and AC4081/21. The 2000 and 3000 series air purifiers are great too and range between Rs.16,000 - Rs.30,000. However, the best model that Philips has to offer would certainly be the slightly expensive AC4372/10 priced at 42,495/- You can easily buy carbon filters, HEPA filters for around 3,000/- and other accessories as well.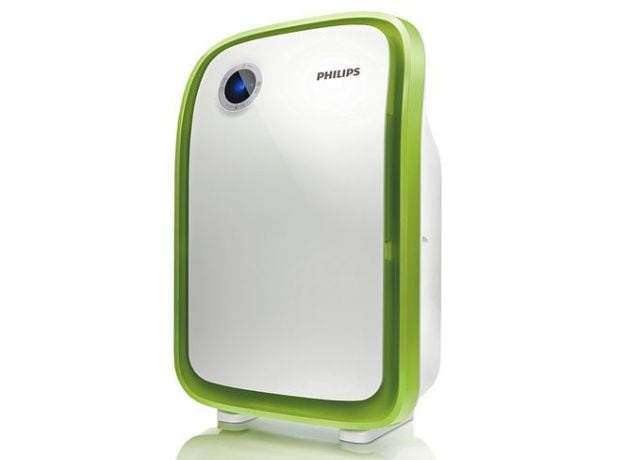 Philips AC4025/10 via official website

Honeywell - Air Touch HAC35M1101G priced around INR/- 28,000 is apt for a medium to large sized bedroom - you can even fit it in your living room. It comes with a patented HiSivTM filter with a honeycomb design, a HEPA grade H11 filter and 300 m3/h (cubic meters per hour) Clean Air Delivery Rate (CADR), which is pretty high.Others - The leading smartphone maker Xiaomi has come up with Xiomi Air Purifier 2 priced at INR 9,999. It comes with 310 cubic meters per hour CADR, which is pretty impressive for its size. It definitely makes a viable option for the Indian market owing to its affordability. You may also want to look at other brands like Kent, Eureka Forbes, Airoshine, etc. Kent offers a range of HEPA and Ozone purifiers that are likely to fall under your budget. Its ozone purifiers cost between 3,000/- and 6,000/- whereas the HEPA purifiers start at INR 7,999/- and go up to 22k.Eureka Forbes on the hand comes with four different purifiers catering different needs and space sizes. SCPR 100, SCPR 200, SCPR 700 and SCPR 1100 are priced at INR 8,990, 13,990, 24,990 and 39,990 respectively. Aeroshine costs around Rs.39,000 but comes with 8 filters, easily the most thorough process in it's range.
(The best anti-pollution masks and how to buy them)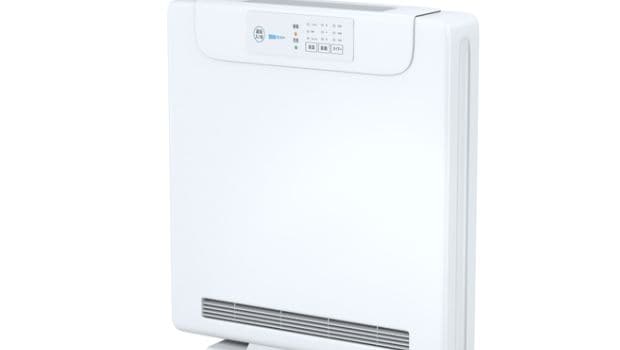 From the Expert's TableBarun Aggarwal CEO, Breathe Easy, the Pollution Solution claims that their lab has tested most of the major air purifier manufacturing brands. "BreatheEasy is India's first full service Indoor Air Quality solution provider. We have been pioneers in the Indoor Air Quality space for the last 25 years having fixed the indoor air in our own building in Nehru Place, New Delhi. It has been rated as one of the healthiest buildings of Delhi by the Central Pollution Control Board (CPCB), Govt of India and also been tested to have very good air by Lawrence Berkeley National Labs (LBNL), California."
Having tested almost every brand Mr. Aggarwal noted the most efficient air purifying brands to be Sharp and Camfil. "Camfil's molecular filtration sets it apart from rest of the brands in the business. Philips has some really good high-end models that one can consider buying. Sharp has been consistently good overall."
"We deal in air purifying solutions, hence we won't recommend something that is not up to the mark when it comes to efficacy and value for money. Why most others brands failed our test was because of the technology they used (negative ionization, ozone emission, UV filtration and so on) or because most were designed for countries where the air quality is much better unlike India where you find very dense and high particulate pollutants - PM 2.5."
While most see no way out but to buy an air purifier, it will be of a little help in solving the macrocosmic problem. "You and I can install air purifiers in our homes and offices but if we are adding to the ever increasing numbers of diesel vehicles, we aren't really addressing the issue at large," noted Mr. Deol.