Diwali may have ended, but with temperatures dropping there are enough pollution woes to tackle. While effective policies have been constantly made to reduce the adverse effects of air pollution, numerous health hazards linked to bad air quality are on the rise. Thousands are said to be affected by this as their
respiratory systems
fall prey to allergies and severe ailments like asthma. Now, more than ever before, it is imperative to eat healthy in order to stave off various ailments that hinder a healthy being in the longer run. As per expert Nutritionist, Dr. Rupali Dutta, "The antioxidants from the food you eat can provide protection to your body from harmful effects caused by air pollutants."
Dr. Anjali Sharma, Sr. Consultant, Naturopathy & Yoga Expert at Sri Balaji Action Medical Institute says, "People commuting by their own vehicles to work or by public transport are attacked daily by the dose of air pollution, emitted by vehicles nearby. Most air intake filters in passenger vehicles are relatively low in efficiency and air pollutants enter through open windows, leaks in the door and other openings."
It is imperative to keep your immunity system fortified with the right diet, detox plan and breathing exercises. For better management, and in order to fight ailments related to air pollution, below are the important diet tweaks suggested by Dr. Sharma that you should make to your meals everyday.
Vegetables like coriander leaves and green vegetable that are good sources of antioxidants should be added to your diet. Antioxidants have the ability to repair and aid tissue growth.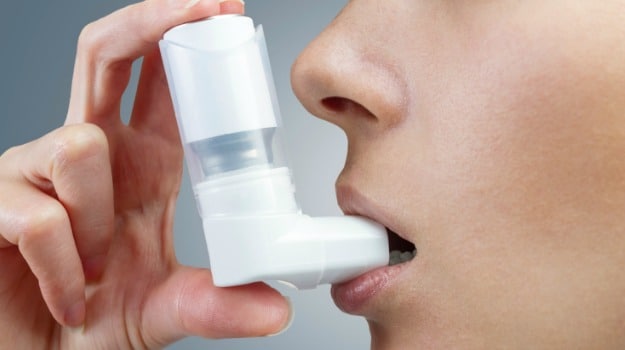 It is imperative to keep your immunity system fortified with the right dietAdding vitamin C to your daily diet is essential to ward off any inflammation. Drink at least one glass of lukewarm lemon and honey water and try and add other citrus fruits in your meals that will help fight pollution. Add fruits rich in vitamin C, which include amla and guava, as the water soluble vitamin present in them helps eradicate the effects of free radicals in your body.
Omega-3 rich foods like fish oil, dry fruits, and flax seeds also help to negate the effect of air pollution.
You should also replace sugary drinks and sodas with fresh fruit or vegetable juices in order to take in important nutrients that may help fight the hazardous effects of pollution.
Consuming beta-carotene rich vegetables can help prevent respiratory ailments due to the presence of various antioxidants in them. Beta-carotene plays an important role in controlling inflammation. Beta-carotene rich vegetables include green leafy vegetables, broccoli, carrot, radish and pumpkin among others.
Other than altering your diet, it is advised to exercise for at least 15-30 minutes in a day in order to keep your lungs strong and stay fit.