Is aloo chaat your favourite snack? If yes, then you must try tandoori aloo that will take your love for aloo snacks to the next level. Potatoes infused with overwhelming smokiness from a glazing tandoor along with the electrifying flavours from spices are just what you need to enjoy a blissful snacking time. Tandoori snacks are always a hit in the appetisers menu. Baked, grilled or cooked in traditional tandoor, potatoes taste great with a little help from some common spices.


You can make tandoori aloo in two different ways with one common result - over the top deliciousness. One way to go about making tandoori aloo is by simply marinating boiled and pierced potatoes in a mixture of curd and some spices like ginger, garlic, kasoori methi, garam masala and chaat masala; and then baking them.


You can cook the potatoes in tandoor, oven or OTG, or in your microwave in grill mode. This tandoori aloo snack is so easy to make. You just need to shell out extra half an hour to let the potatoes marinate and absorb the flavours from the curd mix to the fullest. Potatoes alone are enough to give us a mouthfeel without needing any other ingredient like onions or tomatoes,, which usually appear in most of the Indian street foods or chaats.
(Also Read: Bake Your Potatoes To Make Some Yummy And Different Snacks)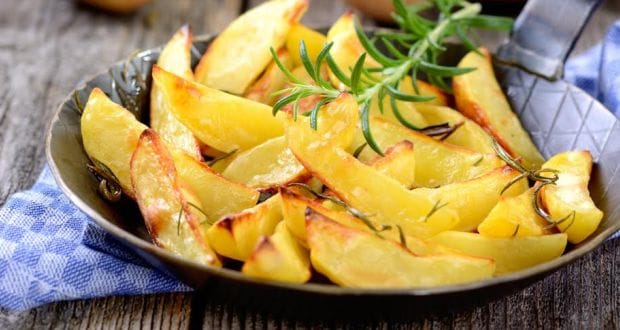 Another way of making tandoori aloo is by making a whole plate of tandoori aloo chaat. In this recipe, you first have to grill or bake boiled potatoes in oven or tandoor or microwave, and then flatten them (not break or crush them), then fry them till they turn crispy brown. Then toss the potatoes with onions, tomatoes, green chillies, spices used in chaats, coriander leaves et al. Top the chaat with some green chutney and sweet chutney, and you have a lip-smacking street-style tandoori aloo chaat in the comfort of your home.
Make your pick out of these two terrific tandoori aloo recipes according to your taste preference, and fix yourself and your family a great snacking fare with your favourite snacking food - aloo.