Astronauts Can Now Enjoy Coffee in Space
PTI | Updated: June 17, 2014 16:04 IST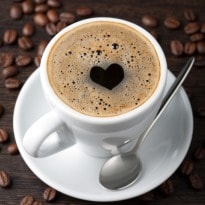 The International Space Station will soon get an espresso machine, allowing astronauts to enjoy hot, freshly brewed coffee in space. A pair of Italian companies in cooperation with the Italian Space Agency (ISA) have announced plans to send an espresso machine to the International Space Station. The machine will be called ISSpresso.

Lavazza, a well known maker of espresso machines has joined forces with Italian aerospace engineering company Argotec to design an espresso machine capable of withstanding the rigours of space travel. The new machine will use a capsule system instead of a full ground system and will be capable of making not just espresso, but several other hot beverages including caffe lungo and coffee.

The plastic tube that usually conveys hot water inside a normal espresso machine has been replaced by steel tube, making the unit capable of withstanding very high pressure, 'phys.org' reported. They have also added multiple redundant systems (and likely resistance to vibration) to ensure continued service for many years to come.

The changes have meant increased weight - it's expected that the final machine will be approximately 20 kilogrammes. The liquid product made by the machine is dispensed into a plastic bag - the astronaut will be able to enjoy his or her beverage by sipping it through a straw.
The ISSpresso is to be ready for launch this November as part of a long-term mission by the ISA. The same mission will also include Samantha Cristoforetti, the first Italian woman to be sent into space.