In one of my previous pieces on
concept kitchen 2025
, I mentioned that anything that has room for peeking into distant future excites me. Futurama is exciting, it is a probable depiction of how our lives will be shaped in years to come and what shifts our environment will take in order to inhabit the future generations. A couple of things that I think will have a certain place in our future will be the omnipresence of
internet
and depletion of natural resources. With global population multiplying every year, it is known to all that our natural resources are under tremendous pressure. And then, not to mention the gap in societies - where one section has an abundance and wastes food while another pines for wholesome food. All this makes me think if
technology
will be used to an extent to make up for these imbalances. A recent report talks about the prospective human life hundred years from now. The recently published SmartThings Future Living report foresees us living in underwater -bubble cities, 3D printing our furniture & homes and using internet to download/print our food.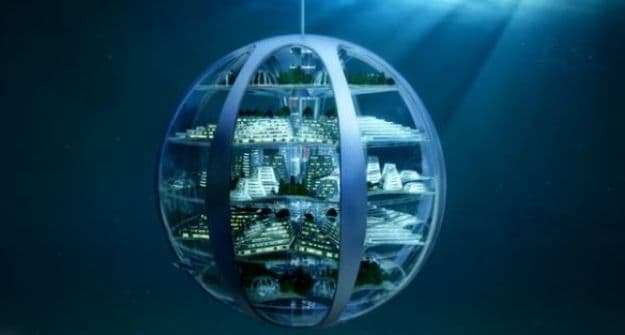 Video grab

The Underlying Meaning
For the lovers of science fiction and technology, the report brings a gush of excitement, for what can be more exciting than imagining a life under water or leisure trips to other planets like Mars or moon? But I interpret it as a situation wherein we run out of place to live on planet earth, thereby exploring alternative settlement options. Fortunately, smarter and more efficient technology will make dreams turn into reality.Dr. Maggie Aderin-Pocock who co-authored the report along with a team of future architects, researchers and experts from the University of Westminster was quoted on a leading web portal saying, "Our lives today are almost unrecognizable from those a century ago. The internet has revolutionized the way we communicate, learn and control our lives".


"Just 10 years ago, technology like SmartThings would have been inconceivable, yet today developments like this let us monitor, control and secure our living spaces with the touch of a smartphone. Over the next century we will witness further seismic shifts in the way we live and interact with our surroundings - working on the SmartThings Future Living Report with a panel of industry experts has allowed me to explore what these could be, "she noted.
Download Your Food
One thing that couldn't get out of my mind was the fact that we might end up skipping the whole process of buying ingredients and cooking them in the future. With super technology and pervasiveness of internet, the report suggests that we can 3D print our favourite delicacies. In a way that is exciting but slightly disturbing as well.I recently read somewhere that children brought up in joint families have much better life experience than those who are in the nuclear families. The practice of eating food together with the entire family itself holds a major significance. These practices that once were integral to our societal framework started diminishing slowly are almost on decline in urban lives. Similarly, growing food, nurturing a plant, getting natural produce, buying and cooking it - all of this is an experience. There is manpower involved, resources and efforts put in, money and emotions of course, as you meticulously cook a meal for your loved ones and serve them to see their happy faces. Shifting gears, eating out at your favourite restaurant is an experience. I am sure that 3D printing a plate of Malabar prawn curry with idiyappam cannot possibly recreate the magical experience of having the same served to you amid the lush beauty of Kerala.
Summing Up
As we go ahead, our lives become easier, simpler yet complex and convoluted in many ways. You and I often look back to the years gone by and then turn to our maddening, chaotic lives that keep us so busy and tied up. We are the same people who buy the latest smartphone, are active on social media but also make plans for a long holiday in the secluded hills, away from the humdrum and go on social media detox. The future will usher in smarter things, but I believe everything comes at a cost. Smarter may not always translate into better. On that note, head out to your favourite restaurant right away, or ask your mum to cook you your favourite meal, because in the age of 3D printed food, all that we take for granted now will be soon deemed luxurious.
Video via mirror.co.uk