Ban Junk Food on Campuses: UGC Tells Colleges
Eba Khan | Updated: November 30, 2016 10:34 IST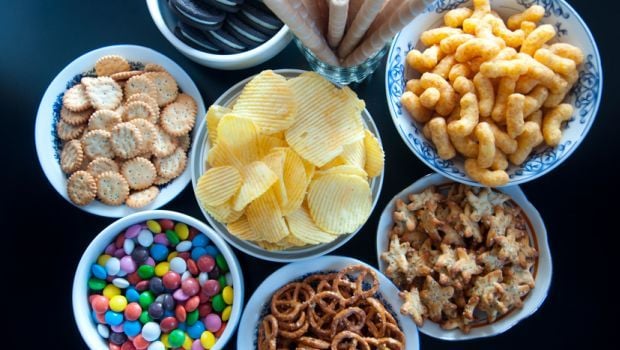 health officials are currently at a loss to explain the rapid rise in weight problems among children and adolescents that began in the 1980s. Concerns about the long-term health consequences of being overweight have ignited a debate about school policies that make junk food available to students in educational institutes.

Despite limited empirical evidence, there is growing concern that junk food availability in schools and colleges has played a large role in the childhood obesity epidemic.

The University Grants Commission (UGC) has asked all higher education institutions to take measures to avoid junk food on their campuses as well as to sensitize students against consumption of the same.

The UGC is a statutory body to coordinate, determine and maintain the standards of higher education. While the circulars released by UGC are not binding, affiliated universities and colleges are expected to follow the prescribed rules, it even suggests ways the institutes can implement the order.

Creation of wellness clusters under the Students Welfare Department to counsel students about proper nutrition, proper exercise and healthy habits can turn out to be beneficial. These wellness clusters can also provide psychological support to the students to prevent and reduce the incidence of obesity in young students.
Universities across the country can serve as data banks and help to collate data on students' body mass index (BMI), body weight percentage, waist-hip ratio and other health indices.

In its latest directive, the University Grants Commission (UGC) has asked 600-odd varsities to gather health-related data from students besides calling for a ban on junk food in canteens.

According to UGC, the ban would help reduce obesity levels, thus helping students live better and make healthier choices.

Faculty and staff members would have to undergo orientation programmes on health issues and student welfare departments would have to conduct counselling sessions on nutrition, exercise and healthy habits.

A similar move was made in January this year, when the Central Board of Secondary Education (CBSE) directed all affiliated schools to take junk food off their canteen menu. Schools were also asked to inspect lunch boxes of students, create awareness about nutritious food and regularly monitor students' health. The circular was released following a report by the Ministry of Women and Child Development addressing consumption of foods high in fat, salt and sugar (HFSS) and promotion of healthy snacks in schools.

While the circular by UGC does not define 'junk food', circulars by other boards of education, including the Central Board of Secondary Education (CBSE) and Council for the Indian School Certificate Examination, refer to junk food as "items that are high on calories, but low on nutrients".

Banning junk food in colleges would set new standards for healthy food and also reduce the obesity levels in students, thus preventing lifestyle diseases which are directly linked to excessive weight.


Researchers and public