Are you one of those who constantly rummage through the kitchen for ingredients that may magically transform your hair? If yes, then this article is for you. We often spend too much time and money on expensive hair products, treatments and masks, which may give you desired results but may harm your hair in long-term. What if we tell you that you could get similar results using natural ingredients without any harmful effects? One such ingredient is banana. Mashed banana on your hair might sound a little bizarre, but it can make your hair super soft and silky! You may also mix some other ingredients with banana to make interesting hair masks. So, if you are tired of spending hours in salons and spas and don't want to burn a hole in your pocket, try out the list of banana hair masks that may end all your hair woes. But, before that, here's what makes bananas so great for our hair
Benefits Of Banana For Hair
Bananas are high in vitamin B6, vitamin C, potassium, dietary fibre and magnesium, but free of sodium and cholesterol. They are almost fat-free, and relatively low in calories-depending on their size. Per 100 grams serving, bananas contain 0.3 gm total fat, zero cholesterol, 1 mg salt, about 360 mg potassium, 2.6 gm dietary fibre, 12 gm sugar and 1.1 gm protein. But, the benefits of bananas are not just limited to health; they are also used for excellent beauty treatments.


Bananas are great for your hair and scalp. They are known to improve manageability and shine of our hair. Moreover, they are known to prevent and control dandruff, and moisturise our scalp. Bananas are rich in potassium, natural oils, carbohydrates and vitamins, which help soften our hair and protect their natural elasticity. While there are many banana hair products available in the market, why to spend on too many store-bought products when you can make your own banana masks at home in your own kitchen.
5 DIY Banana Hair Masks For Dull And Dry Hair
Banana And Aloe Vera Hair Mask
Aloe vera is rich in vitamins A, B, C, and E, which help remove the dead cells that have accumulated on your scalp and promote hair growth. Moreover, aloe vera has proteolytic enzymes, which repair dead skin cells on the scalp and condition your hair, to give you smooth and shiny tresses. This hair mask prevents hair fall and makes your hair strong, shiny, and bouncy.


(Also Read: 6 Amazing Benefits of Aloe Vera for Hair, Skin and Weight-Loss)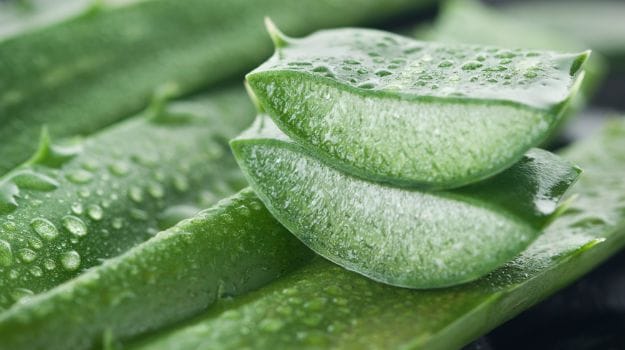 Ingredients:
2-3 medium-sized bananas
2 aloe vera leaf
How To Make:
Extract all the pulp from the aloe vera leaf.
Now, transfer the aloe vera pulp and bananas to a grinder.
Blend the mixture well until you have a thick paste.
How To Apply
Apply the mixture with a help of your hair colour brush.
Make sure the mixture gets deep into your roots. Coat your entire scalp and all your hair.
Let it sit for 2 hours. Wash your hair with cold water and shampoo it thoroughly.
Banana And Coconut Oil Hair Mask
Coconut oil helps nourish our scalp and reduces scalp infections. With high contents of vitamin E, it is excellent for dry and damaged hair. Moreover, the vitamin K content in coconut oil helps reduce dandruff. According to beauty expert, Suparna Tirkha, "Coconut oil massage promotes healthy hair growth and due to its property of preventing moisture loss, massaging this oil into the scalp and hair is known to have amazing results." The combination of banana and coconut provides long-lasting shine.


(Also Read: The Miraculous Health Benefits of Coconut Oil)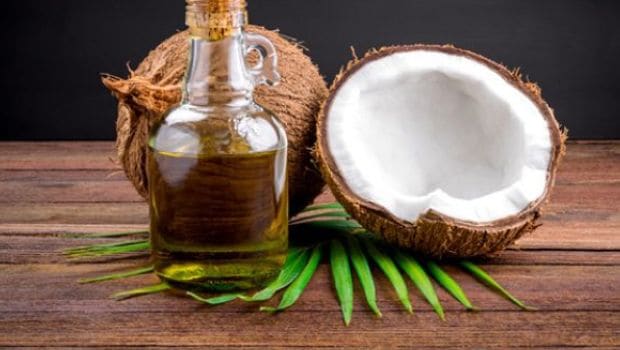 Ingredients:
2 ripe bananas
2 tablespoon coconut oil
1 tablespoon coconut milk
How To Make:
Take a bowl and mash both the bananas in it.
Now, add the coconut oil and coconut milk, and mix the ingredients till you get a creamy paste.
How To Apply:
Section your hair and start applying the mask from the roots to the tips.
Put on a shower cap and let it stay for 30 minutes.
Wash your hair with water and shampoo it.
Banana And Papaya Hair Mask
Papaya is known to nourish the hair shaft and adds volume to the hair. The nutrients in papaya strengthen your hair and prevent hair loss. Here's how the combination of papaya and banana can help.


(Also Read: 8 Amazing Benefits of Papaya for Health and Skin)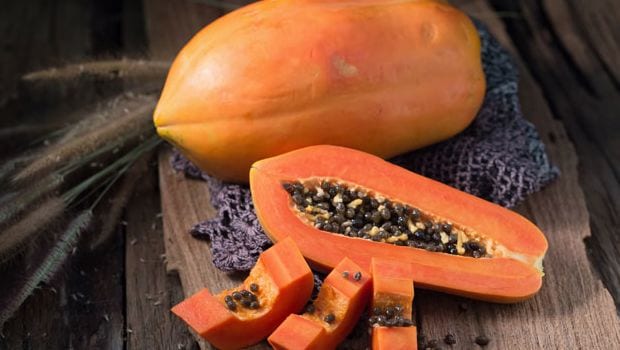 Ingredients:
2 bananas
1/2 ripe papaya
2 tablespoon honey
How To Make:
Chop banana and papaya into tiny pieces and mash them.
Now, add honey to the mashed mixture and blend until you get a fine paste.
How To Apply:
Apply the hair mask from the root to the tips of your hair.
Put on a shower cap and leave it on for half an hour.
Wash off the mask with cold water and shampoo your hair.
Banana And Milk Hair Mask
The vitamins and proteins in milk, like casein protein, help nourish, strengthen and moisturise our hair follicles. If you have dry and frizzy hair, then milk is a great natural ingredient that you can mix in your hair masks to prevent dryness and dullness.


(Also Read: 5 Untold Things About Milk That We All Must Know)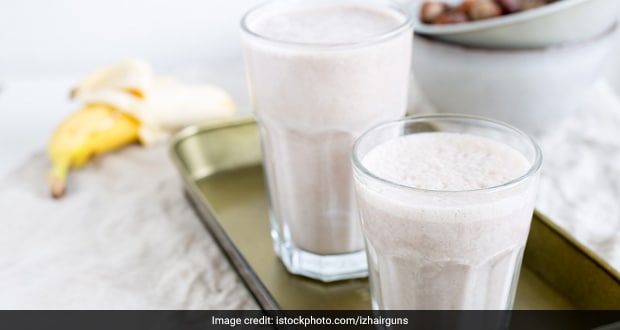 Ingredients:
How To Make:
Cut the banana into small pieces in a bowl.
Now, transfer the banana pieces into a blender.
Add milk to it and blend the ingredients until you have a thick, creamy paste.
How To Apply:
Apply this hair mask from the roots and work your way to the tips of your hair.
Leave it on for 30 minutes.
Wash your hair thoroughly with water to get rid of the stickiness. Shampoo your hair as usual.
Banana And Honey Hair Mask
Honey acts as a natural agent for moisturising hair and cleansing the scalp. This hair mask will leave you with silk smooth hair without stripping away any natural oils.


(Also Read: 11 Amazing Benefits of Honey For Weight Loss, Hair and Skin)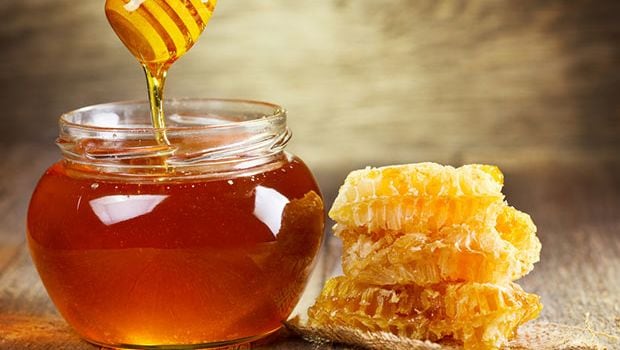 Ingredients:
Half tablespoon honey
1 ripe banana
How To Make:
Mash the banana in a bowl until you have a soft and creamy paste.
Add the honey to mashed banana and mix it in well.
How To Apply:
Part your hair into sections and apply the hair mask from the roots to the tips.
Concentrate more on the tips. Leave it on for 20 to 30 minutes.
Wash it off with lukewarm water and shampoo.
Bid goodbye to those days of dry, rough, and lifeless hair. With the help of these hair masks, you will never have a bad hair day again.


Disclaimer: This content including advice provides generic information only. It is in no way a substitute for qualified medical opinion. Always consult a specialist or your own doctor for more information. NDTV does not claim responsibility for this information.
About Shubham BhatnagarYou can often find Shubham at a small authentic Chinese or Italian restaurant sampling exotic foods and sipping a glass of wine, but he will wolf down a plate of piping hot samosas with equal gusto. However, his love for homemade food trumps all.