Whenever you think of Portuguese cuisine, you automatically associate it with the spices that it offers. Piri piri and black pepper are two of the most famous spices in Portuguese cuisine. It has a base of olive oil, which is used both for cooking and flavouring food. The blend of these exotic flavours can dish out some of the most mouth-watering delicacies which are quite drool-worthy. Famous for its
seafood
, the country has the highest fish consumption in Europe and fourth among the world. Almost all the dishes here are seasoned with a lot of garlic and herbs which add a nice and piquant aroma to every dish. Here are some authentic Portuguese dishes that are an absolute must try.
Bacalhau
Codfish or bacalhau is a Portuguese traditional dish which is served on Christmas Eve in Portugal. It is loved and relished by many people and is made in more than 365 ways, one for each day of the year. Codfish is almost always used dried and salted; therefore it needs to be soaked in water or milk before cooking.
Caldo Verde
Caldo verde is an extremely healthy green soup, which is made up of five basic ingredients- mashed potato, onion, kale, olive oil and sausage. It is often accompanied with broa- a Portuguese style corn bread which is extremely delicious. It can be eaten with any meal and at any time of the day. There's nothing better than having a hot bowl of soup on a winter evening.
Cozido A Portuguesa
In Portuguese, 'cozido' means cooked, boiled or baked. Cozido a Portuguesa is a stew, which is made up of different types of sausages, such as pork, chicken, bacon etc. It is served with vegetables that compliment the stew such as cabbage, carrot etc.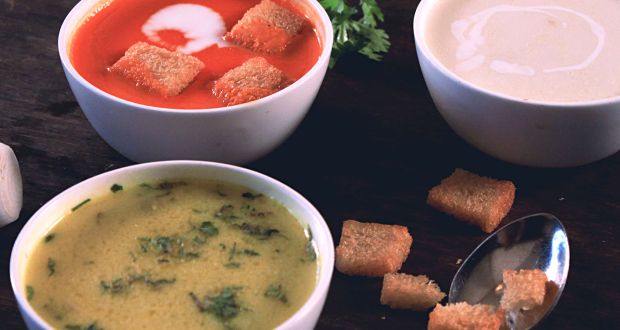 Alheira De Mirandela
Alheira de mirandela is a dish that contains a Portuguese sausage that is alheira. Alheira is made up of veal, chicken or duck and bread. Jews were the ones who introduced this amazing sausage. Pair it with rice or fries to make it even more scrumptious.
Arroz Doce
Arroze doce is a popular pudding in Portugal, which is made of rice, cinnamon, lemon and other sweet flavours. It is usually prepared during Christmas and melts-in-the-mouth with every bite.
Portuguese cuisine is highly influenced by other cultures such as Goan and Brazilian. However, the authentic Portuguese flavours are the ones that will blow your mind away. Do give them a try!
Disclaimer:
The opinions expressed within this article are the personal opinions of the author. NDTV is not responsible for the accuracy, completeness, suitability, or validity of any information on this article. All information is provided on an as-is basis. The information, facts or opinions appearing in the article do not reflect the views of NDTV and NDTV does not assume any responsibility or liability for the same