Come summers, and our kitchen pantry is filled with all the nutritious wonders the season has to offer. Amongst fruits, mangoes, watermelons, melons, lychee and strawberries are some of our summer staples. When it comes to veggies, cooling cucumbers rule the list. Packed with a bevy of vitamins, minerals and nutrients, cucumber makes for one healthy addition to any diet. Cucumber is one of the ultimate cooling foods. Did you know that 96 percent of cucumber's weight is just water? Cucumber's high water content helps regulate the water balance of the body, especially on hot days. Because they are so rich in water and fibre, cucumbers are also a good bet for effective weight loss. Other than this, cucumber has also been an integral part of skin and beauty care rituals since many generations.
Macrobiotic Nutritionist and Health Practitioner Shilpa Arora says, "Cucumbers are an excellent source of silica - the beauty mineral. Drinking cucumber juice gives you healthy skin from within. It is high in vitamins and minerals and improves your skin, leaving it rejuvenated." This is perhaps due to cucumber's high antioxidant levels, which calm inflammation in the body, reduce the likelihood of redness, puffiness and blemishes, she added.

Here's how you can use cucumber for a variety of your skin woes:
1. Reduces Dark Circles
Putting slices of cucumber on eyes not only relieve your eyes from all the stress of the day but could also do wonders for the dark circles beneath it. Cucumber has silica, a compound that helps lightening of dark circles. However, it must be understood, that this is just a temporary fix. To completely get rid of dark circles, make healthy changes to your diet (adding more water-rich cucumbers to it may help).
What would you need to do?
You can put grated cucumber on your dark circles and let it rest for eight to 10 minutes. Rinse it off with cold water. You can also just place two slices of cucumber directly on your eyes. (Also Read:
Calories In Cucumber: 4 Interesting Ways To Use Cucumber In Your Diet​
)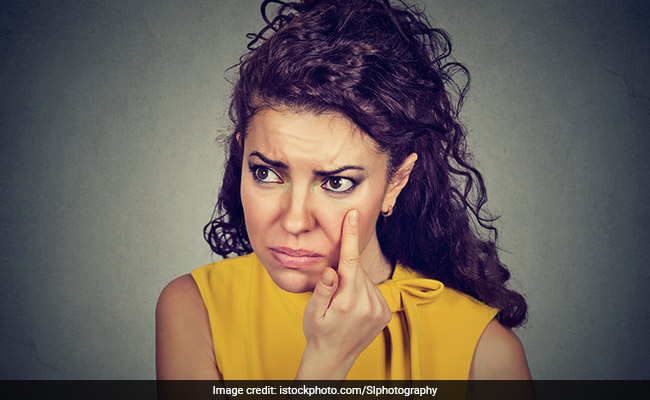 2. Skin tan
The ever cooling cucumber could help soothe the tanned or sun burnt skin. Cucumber's mild astringent property is considered very effective to reduce the tan and the irritation.
What would you need to do?
The cucumber juice and rose water work as a cooling means for soothing the brown and red-spotted skin. To use these effectively, take one tablespoon of cucumber juice, lemon juice, and rose water and stir it well in a bowl. Use this solution all over the face and wash it off with cold water after 10 minutes. This helps to turn your skin hale and healthy.(Also Read:
5 Untold Benefits Of Cucumber Water​
)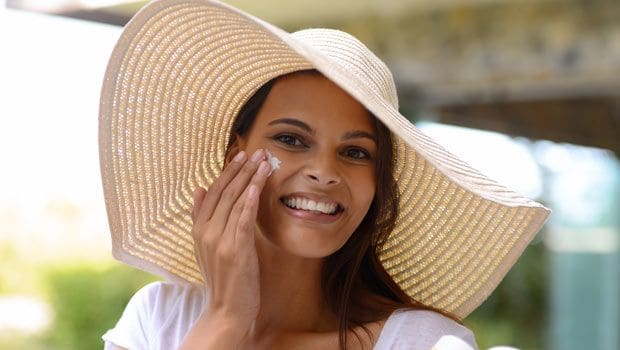 3. Controls Puffiness Of The Eyes
Your eyes can puff up for many reasons - lack of sleep, too much alcohol, dust allergy or even stress. It can make you look run-down and tired. Cucumbers lend a cooling effect on the tired and stressed eyes.
What You Need To Do
Place a chilled slice of cucumber on your eyes and let it rest for 10-15 minutes. This is a great way to refresh puffy and tired eyes.(Also Read:
How to Get Rid of Bags Under Your Eyes
)
4. Treats Dull Skin
The scorching heat and relentless pollution can take a toll on your skin and impact the natural sheen of your face. Cucumber can infuse life in dull and lifeless skin, and rejuvenate it from within due to its anti-inflammatory and hydrating properties. Cucumber also serves as a mild astringent which is helpful in relieving minor skin irritations too.

What Would You Need To Do?
Mix one part of cucumber juice with a teaspoon of lemon juice. Apply this cooling blend on your face daily. Let it sit for 10 minutes. Use a wet towel to pat dry your skin.(Also Read:
5 DIY Skin Tightening Face-Packs For A Flawless Skin
)
5. Treat Blemishes
Washing your face daily with cucumber water is a great way to keep blemishes and freckles at bay. Cucumber's excellent anti-inflammatory properties can help soothe the skin and give you a glowing and blemish-free skin.
What Would You Need To Do?
Mix one tablespoon of oats with some cucumber pulp and let it sit for an hour. Oats can exfoliate and keep your skin clear. Apply the pack on your face and let it sit for 20 minutes. Wash your face with cold water.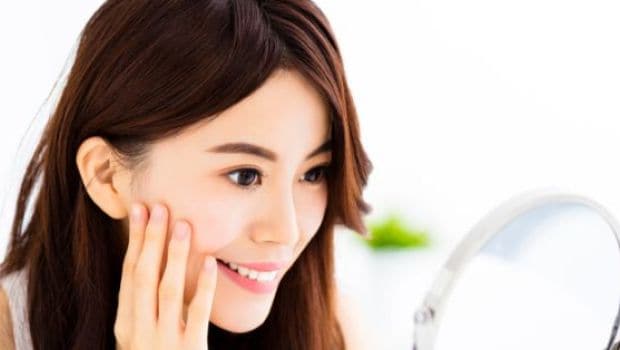 About Sushmita SenguptaSharing a strong penchant for food, Sushmita loves all things good, cheesy and greasy. Her other favourite pastime activities other than discussing food includes, reading, watching movies and binge-watching TV shows.