Neem or Azaridachta Indica has a special place in Indian households. From our skin, hair care to healing injuries, neem is used in a myriad ways and is truly one of the best gifts India has got to offer the western world. India's love affair with the bitter wonder goes back more than thousand years. In Ayurveda, neem is one of the most prized herbs. Neem's medicinal and healing properties are fast becoming a subject of interest for the west too now. In the book 'Home Doctor: Natural Healing With Herbs, Condiments And Spices', Dr. P.S. Phadke writes "every part of this tree is used and has antiseptic qualities. Special oils prepared from the leaves and seeds are used to treat leprosy and other skin diseases such as eczema, ringworm and scabies. Dandruff is cured by using water with neem leaves as rinse. The tender twig of the tree is used as toothbrush to clean the teeth. Its leaves, fruits and the bark are used to treat fevers, sore throats, earache, mouth ulcers, gingivitis, cholera, intestinal worms...pimples, hair problems and lice. "


(Also Read:10 Wonderful Benefits and Uses of Neem: A Herb That Heals)


How Does Neem Twig Work As A Toothbrush?

One of the most ingenious uses of neem plant has to be its use in oral care and hygiene. If you have grown up in India, you may have seen many people using a neem twig to brush their teeth in the morning. Many people still start their day with neem datun. For the uninitiated, here is how it works. You are supposed to chew the end of a neem stick upto one inch. Chew until the twig shreds into bristles. You can use this twig to rub along your teeth as you do with a conventional brush.

Benefits of Brushing Your Teeth With Neem Twig?

"Neem has strong anti-bacterial and anti-microbial properties, which is why perhaps the practice of brushing teeth with neem datun is still so popular in the interiors of India", says Consultant nutritionist Dr. Rupali Datta. The traditional practice is also said to be effective in fighting germs, maintaining the alkaline levels in your saliva, keeping bacteria at bay, treating swollen gums, preventing plaque and also giving you whiter teeth.



The study published in the journal 'Pharmacognosy Review' by the name 'Azadirachta Indica: A herbal Panacea In Dentistry - An Update,' notes that "Neem bark is used as an active ingredient in a number of toothpastes and toothpowders. Neem bark has anti-bacterial properties; it is quite useful in dentistry for curing gingival problems and maintaining oral health in a natural way. Neem twigs are used as oral deodorant, toothache reliever and for cleaning of teeth."


(Also Read:Neem For Diabetes: How Does The Wonder Herb Help Manage Blood Sugar Levels)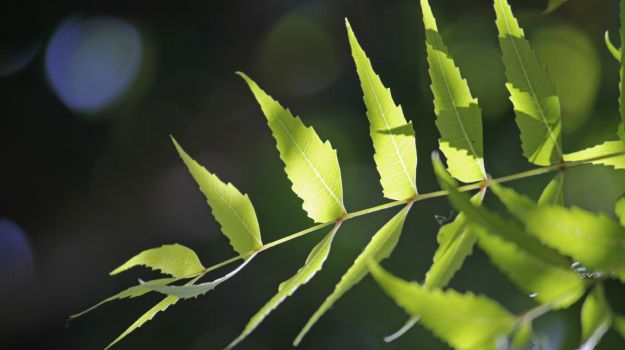 What are the constituents of neem twig that make it so effective?



Neem has phytochemical constituents like nimbidin, nimbin, nimbolide, azadirachtin, gallic acid, epicatechin, catechin, and margolone. The chief active constituent of neem is azadirachtin, which is an effective anti-microbial agent that helps keep the germs and bacteria at bay. The extracts present in neem twig can also help prevent plaque formation. If you do not brush daily, your tooth enamel would start seeing the deposit of plaque.

According to the study published in Pharmacognosy Review "aqueous extract of neem stick and the gallotannin-enriched extract from Melaphis chinensis inhibited insoluble glucan synthesis and results in bacterial aggregation. It reduces the ability of streptococci to colonize tooth surfaces."


(Also Read:6 Amazing Benefits of Chewing Neem Regularly)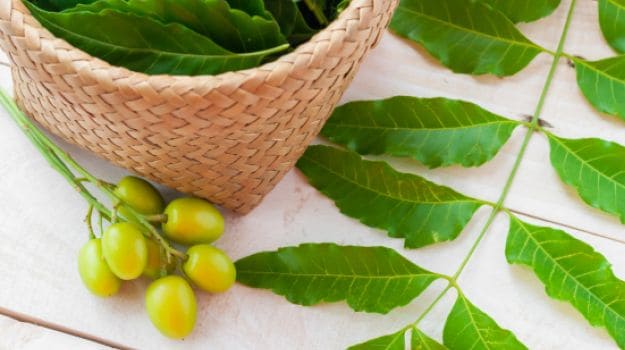 Brushing from the twig releases a small quantum of neem oil. Neem oil and its strong anti-bacterial activity is a common constituent across toothpastes. It is known to treat dental plaque effectively.
In addition to the neem twigs, chewing onto some neem leaves may also do wonders for your oral health. It may help maintain the alkaline level of your saliva. It is also effective against plaque formation and gum infections.


If there is a neem tree around your vicinity, you can break twig for yourself and start chewing it. Wash it well before using. Before brushing your teeth with the twig, you can also apply a mix of salt and mustard oil. The combination of salt and mustard oil is said to strengthen teeth and gums.

About Sushmita SenguptaSharing a strong penchant for food, Sushmita loves all things good, cheesy and greasy. Her other favourite pastime activities other than discussing food includes, reading, watching movies and binge-watching TV shows.