The weekend is finally here! And you know what that means for some of us. It's the time to ditch our strict diets and finally indulge in some of our favourite dishes. Whether it is any kind of dessert, some buttery sabzi or a meaty gravy- we can finally devour the dishes we love. But sometimes, when trying to decide what to cook, we might get confused. So, if this happens to you too, then look no further. Here we bring you five delicious North Indian style chicken curries that spell indulgence in every bite. These chicken curries are simple to make and satisfy your urge to have something flavourful. So, without waiting, let us check out the recipes of these curries.


(Also Read: Indian Cooking Tips: How To Make Creamy Chicken Curry Without A Drop Of Oil (Recipe Inside)
Here Are 5 North Indian Chicken Curry Recipes
Butter chicken, which comes straight from a Punjabi kitchen, has been a huge hit over the years. The chicken is marinated overnight before roasting and cooked with tomato puree, cream, and masalas. With this recipe, you can enjoy the dish's classic creaminess.
Boneless chicken chunks in a rich, buttery gravy made with cream, tomatoes, and spices. This cuisine is a must-try, especially during the holiday season. So, only the best will suffice to impress your visitors.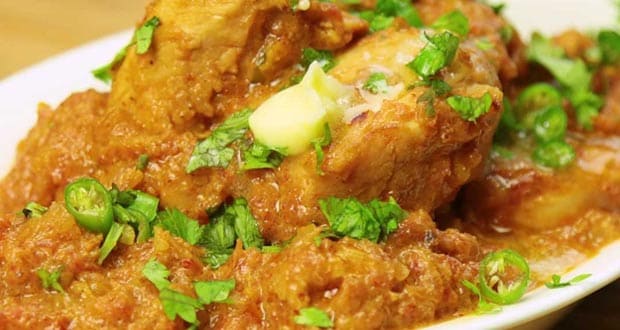 Chicken banjara curry is a chicken lover's dream, with juicy, succulent chicken pieces dipped in a fiery gravy made with exotic spices, onion, and tomato paste. This recipe is a Rajasthani special.
If a delicious Kashmiri fair is something that you love, you cannot miss out on this recipe. The Kashmiri chicken koftas are ideal for when you're craving something spicy and lip-smacking. For maximum indulgence, serve with roti or naan, chutney, and onions.
5. Pahadi Chicken
Pahadi murgh is made by marinating chicken in a variety of greens, including spinach, coriander, and mint leaves, as well as spices such as black pepper, garam masala, and green chillies. The marinated chicken is sauteed in a bit of oil and served with onion rings, bread, and chutney.


So, what are you waiting for? Try out these delish North Indian chicken recipes and tell us which one was your favourite!