From Food to Fuel: A Whopping 27,000 Tonnes of Maggi Noodles to be Destroyed
NDTV Food | Updated: June 16, 2015 19:00 IST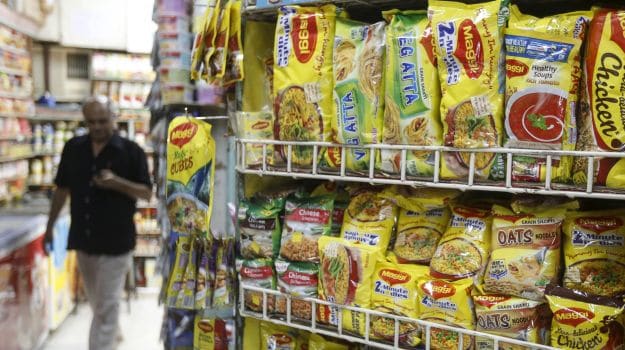 The ongoing Maggi noodles controversy has taken a turn where it looks difficult for its fans to get a taste of it anytime soon. If you think this is heart wrenching then here's some more news to let you know about the bigger dent in Nestle's ship. The company is in the process of recalling and destroying its existing samples. At present the company claims its noodles stock to be worth around Rs. 320 crores. This translates into the fact that all the recalling, withdrawing and destroying of the existing manufactured packs will cost the company a whopping 3.2 billion rupees ($45 million).

(Beyond Maggi Noodles: Some of the Most Shocking Food Controversies)

Nestle India has announced the incineration of its stock at five cement factories. "The actual recall of Maggi noodles from the market is an immensely complex and a mammoth activity - he largest in the history of Nestle," Luca Fichera, executive vice president of the supply chain in India.

(States that Have Banned Maggi Noodles: Story So Far)

"The trust of our consumers is extremely important for us and despite the enormity, we are focused on completing this efficiently and as fast as feasible," Fichera added. According to the company's official estimates, at present there is around 27,420 tonnes of Maggi noodles in the market that will have to be recalled for the process of incineration. Nestle India said stocks of Maggi noodles worth Rs.210 crores were being withdrawn from the market and destroyed even as another Rs.110 crores worth of finished and related material stocks remained at its factories and distribution centres.
(After the Maggi Noodles Controversy: ITC Goes in for More Tests of its Products)

"These are broad estimates because it is impossible to calculate the final figure while the withdrawal is taking place," the company added in a filing with stock exchanges. According to Neilsen's survey, Nestle's Maggi noodles are expected to be in the shelves of about 3.5 million retail outlets across the country.

What will it take?

Supposedly the largest recall and incineration process in the history of India's food industry, it will take an estimated 1.4 million cartons and close to one thousand trucks for transportation purposes. The current capacity of destruction is 700 tonnes of Maggi noodles across five incineration facilities. It will take at least 40 days to completely destroy 27,420 tonnes of the noodles. Apart from its own sales force, there are close to 12,000 people associated with the ongoing recall of Maggi noodles.

(How Other Instant Noodle Brands Are Using the Maggi Noodles Controversy to Their Advantage)

As on Saturday, 5,848 tonnes of Maggi noodles were collected from the market shelves by Nestle distributors and 5,635 tonnes of noodles reached distribution centres from where 169 tonnes of noodles were incinerated so far. The process of incineration has been operational since June 9.

(Maggi Controversy: Stepping Stone for Packaged Food Industry)

The company has decided to incinerate the produce which involves converting the waste into ash, flue gas, and heat. "This was the most environment friendly solution to destroy the recalled Maggi noodles - to convert them into fuel," said Fichera.

(Detergent in Mother Dairy Milk? Company Refutes Allegation)

The story so far

Nestle has been battling its worst-ever branding crisis in India since a regulator in the northern state of Uttar Pradesh found added monosodium glutamate (MSG) and excess lead in a sample of its hugely popular noodles. Nestle, however denied the charges and moved to the Bombay High Court, challenging the order. The court has issued notice to the Food Safety and Standards Authority of India (FSSAI), the regulator, and other respondents and posted the matter for hearing on June 30. In the meanwhile the company has halted the production of Maggi noodles in its factories since June 5.

(Dead Worms Found in Complan Pack in Lucknow; FSDA Issues Notice to HJ Heinz)

Image via Reuters

Inputs from IANS and Reuters