FSSAI Pulls Junk Food Off the Menu in Schools, Publishes New Guidelines
Kriti Malik, NDTV | Updated: July 13, 2017 14:34 IST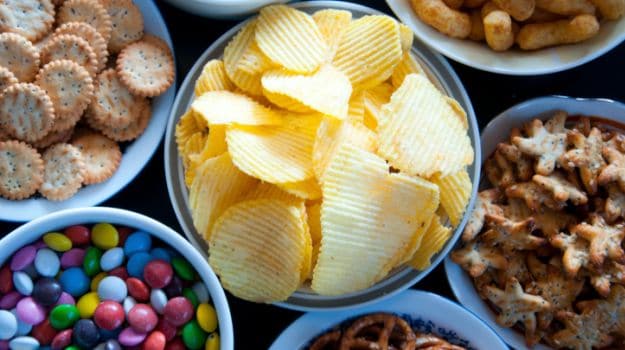 There are a lot of things you'll remember about school: the friends you made, the teacher's you had and the subjects you took. But the one thing that you'll remember with most certainty is the food you bought in the school canteen from the leftover change dangling in your pocket. Hot samosas, crispy springrolls, a small though delicious plate of chole bhature and everything you would label as 'comfort food'. Yes, it's true that these foods bring back good memories but is this the food you'd want your kids to be eating?

The rise of lifestyle diseases have been linked to a bad diet and obesity over and over again. And comfort foods don't help your cause. Laden with salt, fat and sugar, they only propel your weight making you fatter or unhealthy with age. And to address this concern, the Food Safety and Standard Authority of India (FSSAI) has published some guidelines titled 'Guidelines for Making Available Wholesome, Nutritious, Safe and Hygienic Food to School Children in India'. Many believe that these guidelines may have come out too late but better late than never, right?

FSSAI's guidelines on no junk food in schools

The guidelines start out by outlining the importance of a healthy lifestyle and suggests that physical activity and a god diet are crucial to that. Then the report highlights the ideal diet as recommended by the National Institute of Nutrition (NIN): A balanced diet should provide nutrients in required amounts and proper proportions. It should provide around 50 to 60% of total calories from carbohydrates, preferably complex carbohydrates, about 10 to 15% from protein and 20-30% from both visible and invisible fat. The draft guidelines have also suggested creation of a canteen policy and school health education programmes to make students and parents aware of the ill-effects of unhealthy food habits. It also proposes to restrict sale or availability of food which are high in fat, salt or sugar content within 50 metres of schools' premises. This includes food like chips, ready-to-eat noodles, pizzas, burgers, sugar-sweetened carbonated and non-carbonated drinks, potato fries (commonly called French fries) and confectionery items.

The guidelines also talk about the close linkage between a bad diet and non-communicable diseases like cardiovascular diseases, hypertension, diabetes, cancers and chronic diseases. 'As per WHO, about 44% of the diabetes burden and 23% of the cardiovascular diseases is attribute to overweight and obesity.' Then it moves on to talking about how steps need to be taken to ensure children get better access to wholesome and nutritious food. The steps are as follows:

1. Restrict the amiability of foods that are 'High in Fat, Salt & Sugar' (HFSS)
2. Develop a canteen policy to provide wholesome and nutritious food to kid. A sample menu would include things like a panner sandwich, fruit salad, chick pea vegetable, fruit custard, poha, fruit yoghurt, khandavi, whole wheat lathi rolls, vegetable pulao etc.
3. Regulate promotion of HFSS foods among school children
4. FSSAI should consider reviewing the labeling regulations to enable disclosure of all relevant information.
5. Establish stringent limits for unhealthy ingredients.