Indian cuisine expands the boundaries of culture and flavours. If you ever go on a vacation in any part of this country, it is impossible to experience traditional food on a short trip. We always miss out on one thing or another. However, if you want to taste the famous and traditional recipes of any region on one plate, then the best thing to do is to order a thali! A thali is filled with the yummy goodness of small snacks, the main course and even a dessert. And the best part about this is that you can find a traditional thali in any restaurant.


But ever since the Covid-19 pandemic has struck us, it is difficult to travel to various parts of the country, and while it is advisable to eat less from outside, did you know that we can still get the taste of numerous states on our tables? If you are wondering, how is this possible? Then the answer is simple- make your own traditional thali to enjoy at home!


(Also Read: American Chef Impresses Reddit With Delicious Indian Thali Cooked From Scratch)
Now we know that creating a big meal can be a tedious task, and keeping that in mind, we have some yummy recipes from different regions that are easy to make and delicious to have! So without waiting any further, let's dive right into the making of a thali.
Here Are 7 Thalis That You Can Make At Home:
1. Gujarati Thali


We all have tried the famous dhokla, and we love to have this dish because of its light and fluffy texture. But the authentic flavour of this cuisine comes from the light spices and a mix of many vegetables. So, if you want to taste some more Gujarati food, then set your thali with a khandvi and Gujarati samosa. Then for the main course, make Gujarati kadhi, undhiyu, rice, roti and some salad. Finally, top this thali with some yummy shrikhand!
Make a yummy Gujarati Thali


2. Himachali Thali


Most of us have travelled to various regions in Himachal Pradesh, and there is no doubt that there food is exquisite in taste. To get the Himachali flavours in your kitchen, start by making sidu, traditional bread made on the fire. Then, cook up some yummy Pahadi chicken, channa madra and pair it with chutney, roti, and rice for the main course. Lastly, for the dessert, make the easy boondi ka meetha.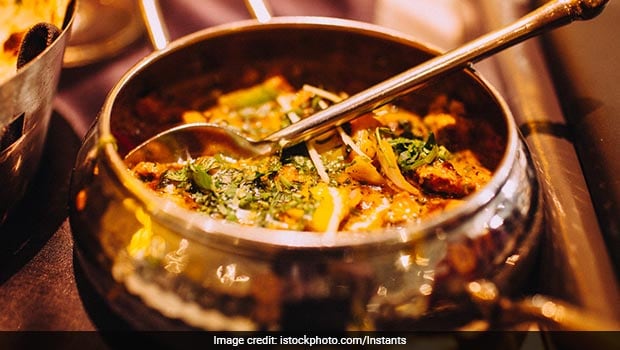 Pahadi chicken in a bowl


3. Goan Thali


As soon as anyone mentions Goa, our minds automatically think about the beautiful beaches and the cool winds. But if you want to get the authentic Goan experience, then the best way to do that is through food. So, let's kick-start a Goan experience at your home. You can choose to make either fish curry or prawn curry for this thali, and if you are a vegetarian, make some yummy Goan mushroom curry. Pair it with roti or rice. As for the dessert, the best choice is to make some bebinca that is a layered dessert with everyday ingredients.
A Goan thali to devour


4. South Indian Thali


We all can agree that south Indian food is one of the most comforting foods to have. The sweet, savoury and tangy flavour of this cuisine makes it more exciting to devour. To make a south Indian thali, start by preparing some rasam, sambhar, papad, any poriyal and rice. For the dessert, make easy Rava Kesari.


(Also Read: Going Back To Roots: 8 Health Benefits Of An Indian Thali)
Easy to make south Indian Thali


5. Bengali Thali


Famously known for bhaat and maach, Bengali cuisine is rich in flavours and is loved by many. If you are new to trying this cuisine, make these easy and yummy recipes in your thali. Start by making some doi maach or a simple Bengali style chana dal. Pair it with chutney, salad and rice. As for the dessert, the best choice is to make a Sandesh!


6. Naga Thali


Covered with beautiful mountains, Nagaland's picturesque landscape will make you feel like living in a dream. But that's not where the dream ends; the food from this land is also heavenly. So to make a Naga Thali, you can start by making a simple sabzi called hinkejvu, which is a mix of vegetables, a bamboo wrapped fish and galho that is mix of rice, vegetables or meat.
A yummy thali from Nagaland
7. Punjabi Thali


Most of us have had chole bathure, sarso ka saag, paneer tikkas, and whatnot! We are familiar with this food and love to gorge on it. For making a Punjabi thali prepare some butter chicken, kadhai paneer, naan or roti. Pair it with chutney and lachedar pyaaz. While we are at it, let's not forget about the delicious lassi!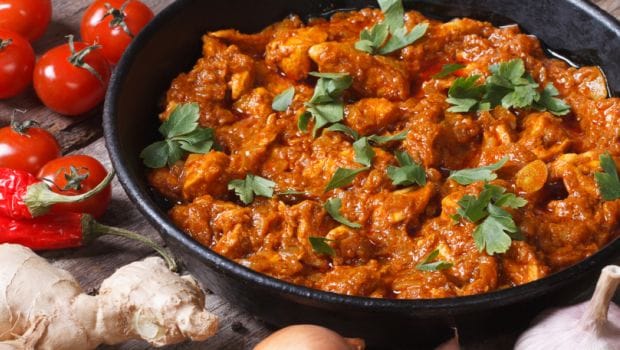 With these yummy options, we are sure you must want to have at least one of these thalis. So, what are you waiting for? Get the tastes of India easily on your plates by making these dishes. Then, let us know how you liked them!