The world is celebrating Halloween's Day today and the festive fervour takes over again. It's time to don your spookiest outfits and, of course, indulge in some mouthwatering trick-o-treats! The festival which is popular across Europe and America is fast becoming popular with urban Indian population too. Fancy Halloween parties are slowly becoming one of the most awaited events of the year especially amongst the youth. So what is Halloween? And what is the significance of having all things spooky and yummy? Read on to know!
Turns out, that the Halloween Holiday is much more than just dressing up in your scary avatars. The celebrations date back to the medieval times. The tradition is said to have originated in the Celtic pagan festival of Samhain i.e. summer's end, where people would light bonfires and don their scariest outfits to ward off roaming ghosts and spirits who were believed to be out to haunt the living. Then, in the 16th century Ireland, people of Scotland and Wales would go door-to-door asking for food in exchange for a song, which further became a highlight of the holiday. As winters drew near, resources were scarce, but people would give out as many treats as they can, to those on their door. Further down the line the tradition became an excuse to party, dress up and indulge in delicious treats. Children especially wait for the holiday all year long to dress up and go door to door to collect their candies, and scream trick or treat. Halloween parties is quite a thing of joy for the adults too. Families would decorate their houses in ghoulish and quirky themes, carve pumpkins and jack o lanterns and adorn their spooky outfits.
So what are you waiting for? Get your creative horses running and throw the most spookiest Halloween party in town. Here are some Halloween Party ideas that would help you ace through. These Halloween special recipes are so delectable that it'll make this year's bash truly memorable. Oh did we mention- These yummy treats are amazing easy to put together too! Here, try for yourself
1. Halloween Cookies
Recipe by Nishtha
'Tis the time to entertain your guests with some eerie and absolutely delectable cookies! Shape them like Jack-o'-lanterns, witches hat, bats, ghosts or whatever you want and have your party mates craving for more.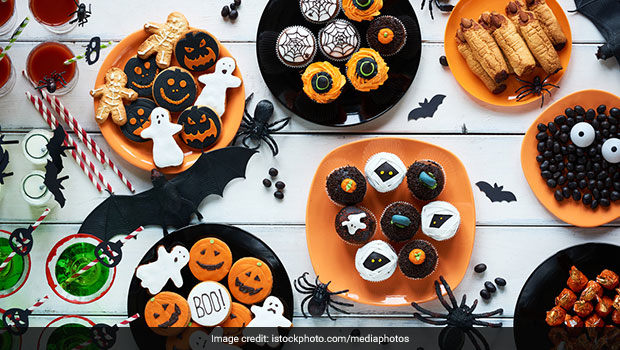 2. Spider Cake
Recipe by Chef Anil Dahiya The Bristol Hotel Gurugram
What is a Halloween without its signature spider/cobweb cake? For that matter what is any party without a CAKE? This easy cake with the spooky cobweb dressing is a delightful treat you must not miss out on.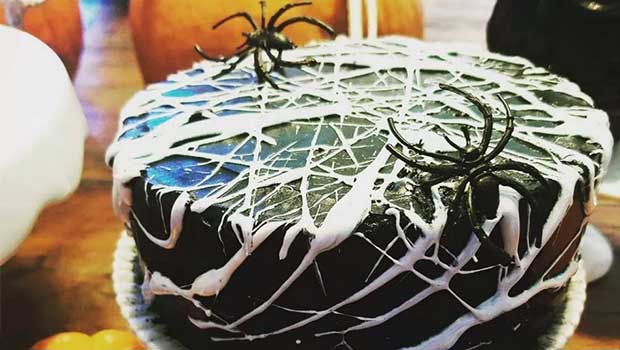 3. Mummy Dogs
Recipe by Chef Anil Dahiya The Bristol Hotel Gurugram
Hot Dog lovers raise your hands! These yummy and succulent sausages wrapped in breadstick dough as Mummies are all things quirky, spooky and yummy.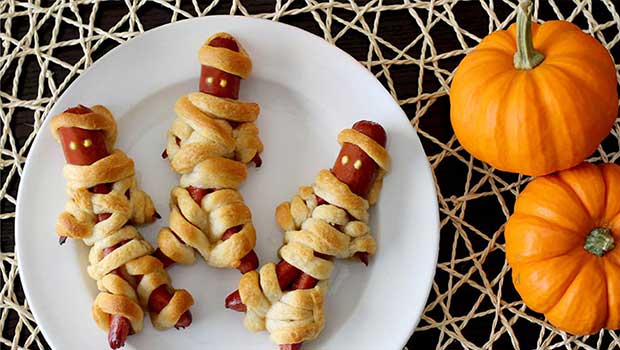 4. Chopped Witch Fingers
Recipe by Chef Anand Panwar, Executive Pastry Chef for Roseate Hotels and Resorts
This Halloween, take the eerie quotient at an all-time high with this ghostly (and ghastly!) recipe. What all do you need? Some chicken sausages, Puff pastry mixture and there you have it - a cut out hand of a scary witch. Don't forget to pair it with some 'bloody' red chilly dip made of red chillies and a host of eclectic spices.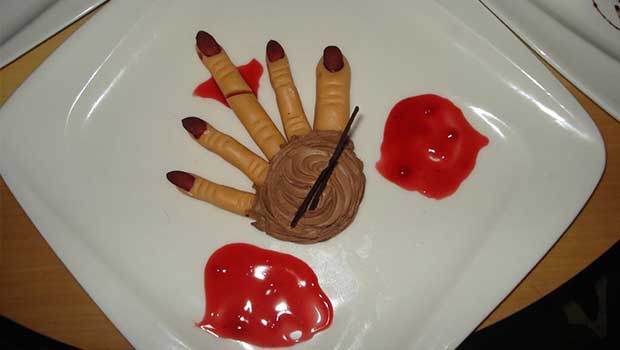 5. Mummy Wraps
Recipe by Chef Anand Panwar, Executive Pastry Chef for Roseate Hotels and Resorts
An assemblage of tortellini dough and minced chicken meat is aparty winner out and out. Try for yourself!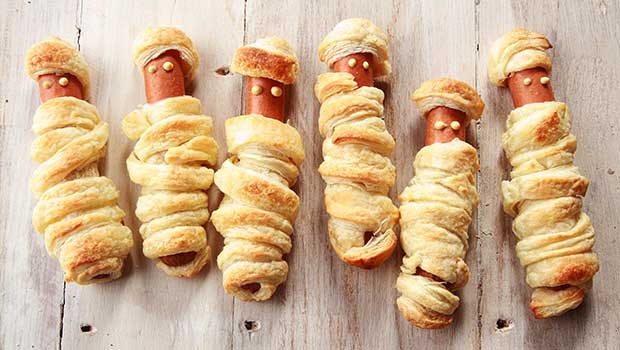 6. Spooky Lamb Pie with Glazed Carrot
Recipe by Chef Alok Verma - Executive Sous Chef - The Imperial New Delhi
No trickery in this magnanimous treat! This wholesome pie filled with minced lamb, leeks, carrots, rosemary and tomato paste is sure to have you stuffed through the bash.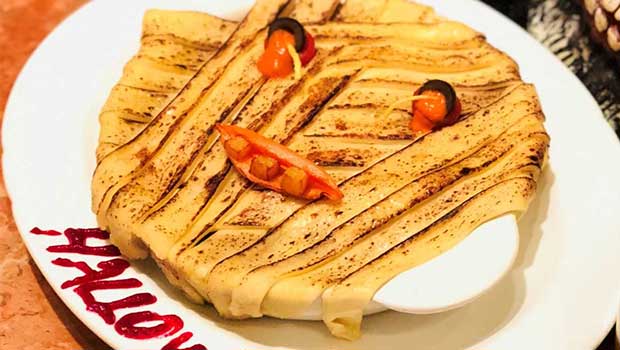 7. Halloween Meat Loaf with Chorizo and Goat Cheese Risotto
Recipe by Alok Verma - Executive Sous Chef - The Imperial New Delhi
This meat and cheesy delight is on wholesome snack which will leave you licking for fingers.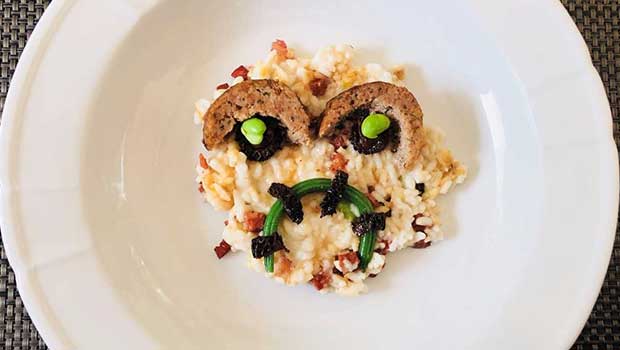 Happy Halloween!
About Sushmita SenguptaSharing a strong penchant for food, Sushmita loves all things good, cheesy and greasy. Her other favourite pastime activities other than discussing food includes, reading, watching movies and binge-watching TV shows.