Sankatmochan, Dukhbhanjan
,
Maruti Nandan, Pawanputra
- these are all different names for the
Vanara
God, a celibate who knew no greater love than his love for
Lord Rama
. We're talking of one of the prime characters of Ramayana; a deity who symbolizes courage and compassion - Lord Hanuman.
Bajrangbali
, as popularly called by most of his devotees, is believed to put an end to all miseries and hardships faced by his devotes. He is often likened in an all orange avatar and offered
boondi
,
besan
or
motichoor laddoo
.
Every year, the full moon day (purnima) of the Chaitra month is celebrated as his birthday. This year the auspicious day falls on the 11th of April. It is also believed that this year, the planetary and celestial combination is exactly the same as it was during Pawansuta's birthday centuries ago in Tretayuga. Therefore, this year's Jayantiholds special significance among devotees and is also called to witness this MahaSanyog (great coincidence). This year the festival falls on a Tuesday - a day specially dedicated to Lord Hanuman.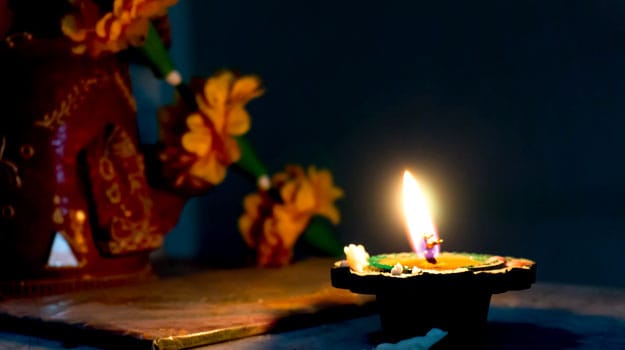 There are different beliefs regarding the birthday of Lord Hanuman. Many others celebrate chotiDiwali as the birthday of Lord Hanuman. Chaitra Hanuman Jayanti is specifically important for those who have a seven and a half, or a two and a half year long influence of Saturn (Shani) in their horoscope. Lord Hanuman is said to be the 11th incarnation of Lord Shiva, born to the Vanar King Kesari and his wife Anjani with the blessing of Pawan Dev (The god of wind).
Puja Vidhi and Prasad: Usually, the best way to appease Lord Hanuman is to worship his beloved Lord Rama. Chanting 'Rama' is believed to bring the devotees closer to the Vanar God. You can also recite Hanuman Chalisa or Sundar Kaand paath to commemorate the day. Offer some tulsi leaves, orange coloured sindoor, and rose and marigold flowers along with ganga jal, chana murki and some ladoos.Lord Hanuman has a special liking for ladoos, he is believed to once have gulped down the sun confusing it for a giant laddoo. Light a ghee diya and sing aarti and bhajans in his name.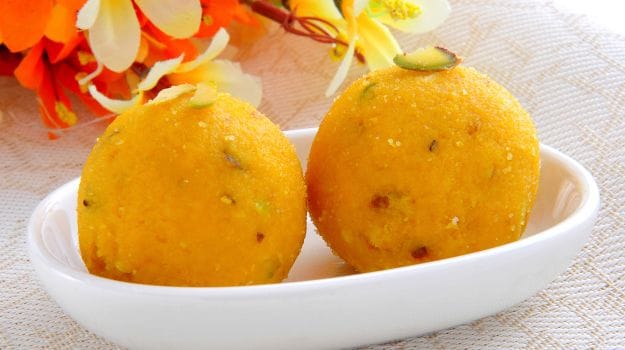 Many people also observe a fast on this day.
Purnima Tithi: 10th April 2017, 10:22 am to 11th April 2017, 11:37 am.
Mantra: You can recite any of the following mantra
II Om Shri Hanumate Namah II
II Manojavam Marutatulyavegam Jitendriyam Buddhimatam Varishtham
Vatatmajam Vanarayuthamukhyam Shriramadutam Sharanam Prapadye IIJai Shri Ram, Jai Hanuman! We wish you a very happy Hanuman Jayanti!