Image Credit: Chumbak
With
festive
season in full swing, we're all stumped for choice when it comes to gifting our loved ones something extraordinary. Which is why, we've rounded up the 5 most unique Diwali
gifting ideas
for 2016. Gifts that your friends and family will just not want to pass on.

1. Inventive Sweets and Snacks
Year on year, we gift our friends and family the most delectable
sweets
we can get our hands on. This Diwali, step up your gifting game and do something different. Skip the same old mithai and check out these contemporary
desserts
on offer - familiar flavours with a festive twist.
Mad Over Donuts
has launched their Donut Box (Rs. 425) which include flavours like Soan Papdi, Milk Kalakand with White Chocolate and Crunchy Pistachio, Halwa Cubes with White Chocolate, Jalebi, Motichoor, Kaju Katli, Gulab Jamun - all 100% eggless, unique and yet inherently
Indian
. Executive Chef Subrata Debnath says, "At
Vivanta by Taj, Gurgaon
, we've created a Phirni and Chocolate Twister especially for Diwali. The creaminess of the Phirni perfumed with cardamom pairs beautifully with chocolate, creating a unique combination of flavours".
Ambrosia by Ritu Gupta
goes all out this year as well, introducing a gorgeous Sweet Box that contains exotic pairings such as Fig and Cinnamon Bars, Date and Caramel Shortcake, White Chocolate and Cranberry Fudge.
4700BC
, a gourmet popcorn brand backed by PVR Ltd, offers an exciting range of popcorn for
Diwali
. From rustic Nutty Country Caramel to Tex-Mex Salsa Golden Cheese, Magical Rainbow Potpourri to Biscotti Milk Crafter Chocolate, there's something for everyone. It's great even for corporate gifting, as the
popcorn
tin can be customized with your own logo. Want to French it up and give a gift to remember?
Bani Nanda's Miam
is thrilled to present their Diwali Hampers containing a box of assorted macarons, Miam's very famous salted caramel jar, a box of French Financiers, Pâte à Tartiner (chocolate spread) and a jar of Belgian chocolate & sea salt mini sablés. Umm, yum!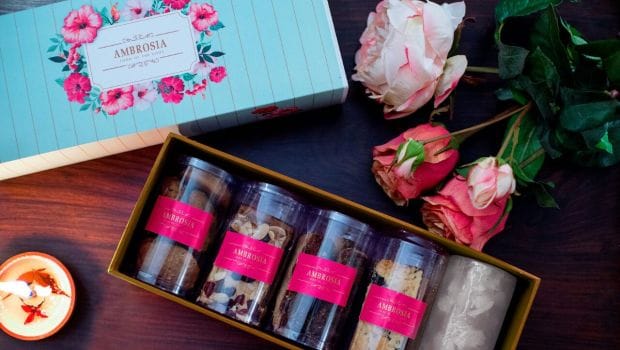 2. Gourmet SmartCooky Hampers
SmartCooky's exclusive Diwali hampers make for a nouvelle gifting option, when you want to do something unique and memorable. A team of experts have gone through the trouble of filling these hampers with carefully selected bespoke treats, so you don't have to run around getting the best from all over. You can surprise the tea lovers in your life with a specially curated
Festive Tea Box
featuring Rose Oolong Tea,
Green Tea
, Cardamom Tea, Ayurveda Herbal Tea, Honey, Cinnamon & Demerara Vanilla Sugar. Or delight your friends and family with a gift of their
favourite nuts (with a twist
) - Caramel Almonds, Peppery Cashews, Californian Almonds, Rose Raisins and Walnuts. For those who can never seem to make up their mind, there is a
Kuch Meetha Kuch Salty
Smart Box with Dark Chocolate Popcorn, Thai Sweet Chilli Makhana, Crunchy Peanut Butter, Barbeque Cashews, Coffee Crunchettes, the works.
The Celebrations hamper
includes The World's Finest True Cinnamon from Sri Lanka, Hazelnut Marbles, Seeds and Raisins Multigrain Munchies, Almond Butter, Hojiblanca Extra Virgin Olive Oil, All Natural Espresso & Dark Chocolate Demerara Sugar. If you want to really wow your friends and
family
and give a gift to remember, check out out
Exotic Hamper
. We're talking Green Coffee, Apple Cinnamon Infusion Tea, Quinoa Pasta, The World's Finest Vanilla Beans from Madagascar, Infused Coconut Sugar, the works. You can also pamper your friends this Diwali with a range of natural
personal care products
: Rose Moisturising Cream, Cucumber Aloe Skin Soothe Face Wash, Orange Peel Powder. Intrigued? This exclusive hamper also contains a pack of 6 Skin Laddoos made from precious
herbs
, flower extracts and dried fruits to give you that youthful glow you've always wanted. A team of nutritionists have put together a tailor-made
Health
and
Happiness Box
as well, with Chilli Tango Spicy Matthi, Eucalyptus Honey, Cocoa Almond Cookies, Andhra Amla Pickle and Tomato Chutney. After all, aren't health and happiness the best gifts of all?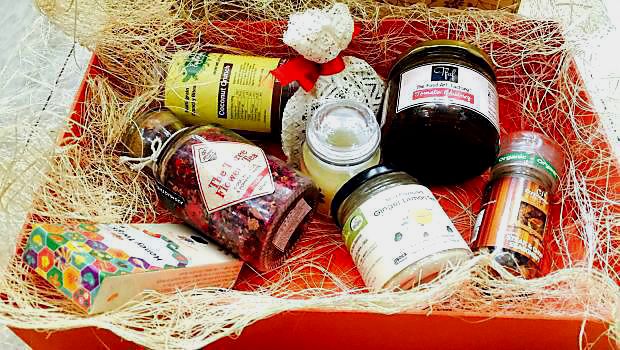 3. Appliances
Want to gift your loved ones something useful this Diwali? Something that won't end up being stashed away catching dust? Or passed on to others? We've put together a list of
kitchen
appliances you and your loved ones will appreciate. From coffee makers to
refrigerators
, waffle makers to toasters, pressure cookers to hand blenders – we've found out which one is the best in town.
Click here
for our Kitchen Appliance Reviews (You're Welcome)! Kitchen Aid has also launched an ice cream maker for the festive season, for creating home-made
ice-cream
with
fresh fruits
and the flavours you love - whether it's a sorbet, gelato, Greek yogurt or even a creamy rich ice-cream concoction.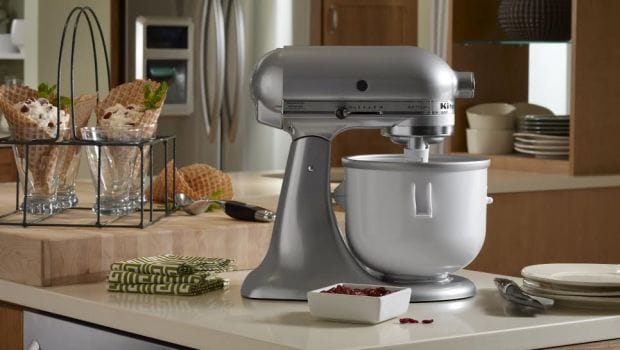 4. Home Decor
For Diwali 2016,
Chumbak
has launched a new Gold Collection to bring home the sparkle of the festive season. Think: funky
wine
stoppers, quirky jars to store
nuts
, ornate platters and trays to serve
appetizers
and mithai. They also have a new range of beautiful bird cages, colourful lanterns and candle holders. If you're looking for something more opulent, opt for
Good Earth
's Diva Filigree Lights and Candelabras. Or head to
Elvy
for their Cristalline and Beehive Collection. They've got beautiful chrome votives, glassware and servingware - sure to wow your loved ones.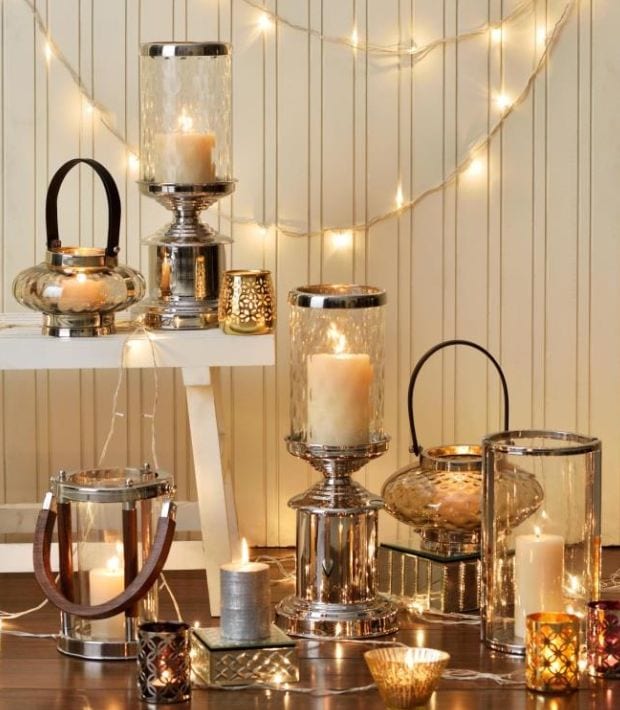 5. Essential Oils and Aroma Diffusers
There's nothing more charming than a house saturated with whiffs of
lavender
and jasmine during the festive season. Take things up a notch this year, and gift essential oils from
Forest Essentials
or scented candles from
Good Earth
or a set of Large Reed Diffusers from
Fab Furnish
. You can also gift an Aroma Lamp - it makes for a beautiful gift, especially if the base has enough capacity to hold
water
and spread aroma for long hours.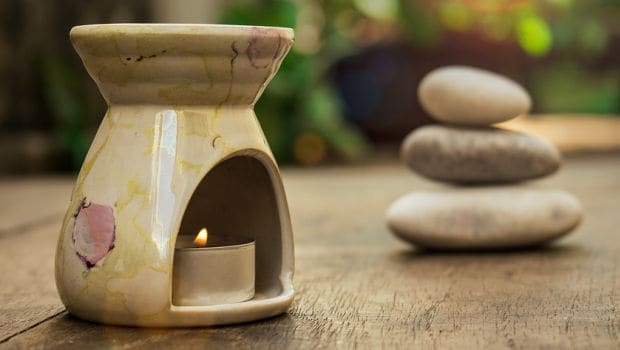 Diwali is just around the corner… Get shopping now!!