Jains all over the world are celebrating Mahavir Jayanti today. Mahavir Jayanti marks the birth of Prince Vardhaman, who later adopted the life of an ascetic and founded the religion of Jainism in 6th century BC. India and vegetarianism has had a long historical association, and is incomplete without a mention of Jain vegetarianism. A typical Jain diet has food habits that are linked with their religious and spiritual path of not harming any animal, including minute living entity. Yes, not only do they steer clear of Non Vegetarian food, through their diet practices they also try not to consume any micro-organisms. Following the principle of
ahimsa
or non-violence, they try to adhere to a specific set of rules laid down by their spiritual leaders over the years. The Jain community doesn't consume meal after the sun sets down, to not harm those creatures and organisms that come out in the dark. The food they consume must be fresh; to consume stored food is not promoted. Some Jainism followers also follow a vegan, or a lacto-vegetarian diet, as milk and dairy products are considered as cruelty against cow or cattle.Some Jains stay away from consuming root vegetables, or anything that is grown underground such as potatoes, onions, roots and tubers. According to Jain philosophy these vegetables are classified as
ananthkay
, which means one body bearing many lives. These vegetables may look like a unitary entity, but is said to contain countless organisms, or
ekindriya
in it. Consumption of root vegetables is only possible by uprooting or killing the plant, therefore is a form of bad karma. Mushrooms, fungus and yeasts are another form of food some Jains stay away from, as they are parasites and may contain many life forms. But that hasn't stopped the Jain community from carving an amazing culinary culture of their own. This Mahavir Jayanti, binge on these 5 Jain vegetarian recipes and enjoy -1.
Tamatar Kadhi
Recipe by Niru Gupta
The tangy gravy cooked with homemade
tomato
puree, vegetables and spices. An absolute explosion of flavours.(Also read:
10 Best Vegetarian Dinner Recipes
)
2.
Sabudana Kheer
Recipe by Niru Gupta
Still not over the sabudana binging of navratras. The good news is you don't have to stop. Try this all-time favourite
tapioca pearls
dessert flavoured with cardamom and saffron and slurp.
3.
Ananas da Panna
Recipe by Chef Rajdeep Kapoor
Beat the heat with this delicious summer delight made with goodness of fresh pineapple pulp, lime juice and black salt.(Also read:
7 Incredible Pineapple Benefits
)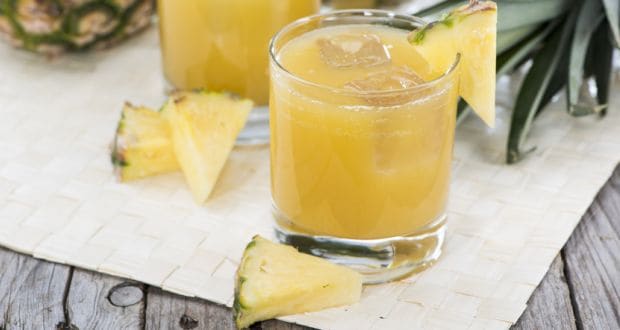 4.
Moong Dal Khichdi
Recipe by Niru Gupta
Craving for some simple home-made khichdi? Try this traditional blend of split green grams and rice, with oodles of ghee, heeng and cumin seeds. Can't go wrong with this classic.
5.
Ghorikai Uppakari
Recipe by Kishore D Reddy
Beans tossed with shredded coconut and chillies, guar ki phalli is a traditional dish popular across India. A pure veggie delight.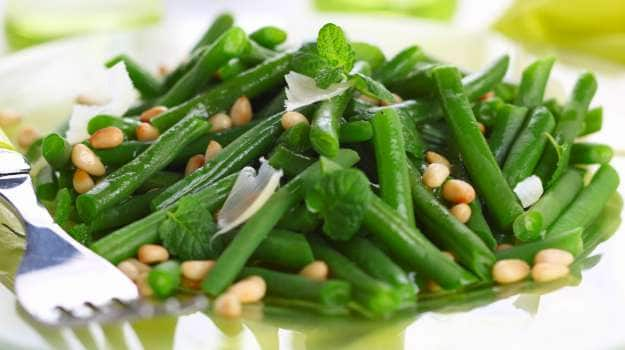 About Sushmita SenguptaSharing a strong penchant for food, Sushmita loves all things good, cheesy and greasy. Her other favourite pastime activities other than discussing food includes, reading, watching movies and binge-watching TV shows.