Happy Birthday Prabhu Deva: The Dancing Superstar's Secret to a Lean Body
NDTV Food | Updated: May 16, 2017 11:31 IST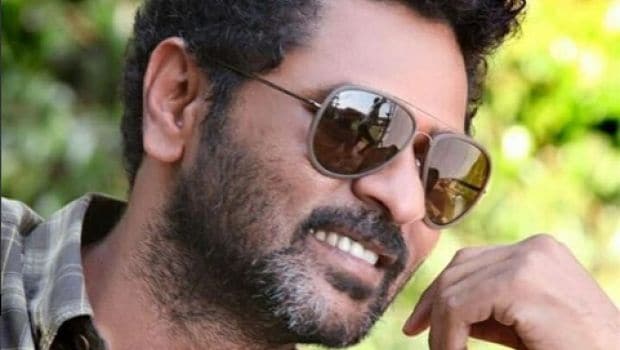 desi Michael Jackson, the dancing God, dancing maestro, and he smiles in his trademark humble style. Prabhu Deva, the man with the jaw-dropping dancing moves would be ringing in his 44th Birthday today. Prabhu Deva recently made headlines when he was cast as the main antagonist in the Hindi remake of the Tamil blockbuster Kolaiyuthir Kaalam. Ever since the news broke, Prabhu Deva fans are having a hard time containing their happiness and curiosity. Not only would it be his first attempt as a menacing antagonist in his career spanning 25 years, but he would also be reuniting with his Tutak Tutak Tutiya co-star Tamannah Bhatia.

What has also left his fans and admirers in a state of mystery is his lean body that he has managed to maintain all through his career. Prabhu Deva gives the credit to his dance. Born in Mysore to Mugur Sundar, a choreographer for South Indian movies, Deva had an early tryst with dancing. He learnt several Indian classical dance forms such a Bharatanatyam and Udupi, and also trained himself in a bevy of western dance forms. By the time he was into his teens, he was already well-versed with a couple of dance forms.

Prabhu Deva's first appearance on screen was in the year 1986, for a Tamil film Mouna Ragam, as a young boy playing a flute in the song Panivizhum Iravu. Deva has come a long way ever since establishing himself as an ace choreographer, dancer, actor and director. He has choreographed in over 100 movies and won two national film awards for Best Choreography. His filmography as an actor, dancer and director boasts of umpteen laurels too. Also Read: (Get Kriti Sanon's Lean and Slim Look With Her Fitness Secrets) Photo Credit: instagram/prabhudeva

Fit as a fiddle at 44, Deva admits he tends to get a little lazy when it comes to exercise, but his love for dance makes up for it. He believes it is his daily dancing routine that makes up for the missing gym sessions. Admitting that he has barely hit the gym 30-40 times in his entire life, Deva says he dances till he gets exhausted.

However, one can recall how for the movie Kalavadiya Pozhudhugal co-starring Bhoomika Chawla, both had to sweat it out in the gym to shed any excess fat. The film had an extended flashback sequence featuring a youthful Prabhu Deva and Bhoomika Chawla, for which the actors diligently worked out for.

But the actor-director-choreographer-dancer personally likes to dance his way to fitness, and the rest of the credit he gives to God who blessed him with an enviable metabolism. In fact, he suggests dancing for everybody, contrary to the popular belief that you need to have a certain body type to be able to dance. He says all you need to do is pick the beats and dance, regardless of how the world looks at you. And we can't agree more, dancing definitely is one of the best ways to maintain fitness and is fun too.

(Also read:Varun Dhawan's Workout Routine and Diet: Fitness Tips Straight from His Trainer)


Deva also gives credit to his food habit, for that impeccably lean body. He is a pure vegetarian and likes to have only home-cooked food. He makes it a point to take dinner before 7 pm, and if he feels hungry post 7 he takes only fresh, seasonal fruits. He also makes sure he eats on time whether he is in India or abroad.

His likes to keep his fitness funda simple, which revolves around eating-drinking, dancing, sleeping and waking up on time. Sticking to time plays another crucial role in Prabhu Deva's fitness regime. Prabhu Deva also checks his weight every day and gets disturbed if he has gained even one extra kilo, and makes sure to shed it immediately.

We wish you keep entertaining us with your swift moves, enjoyable movies and of course the ace-fitness goals. Happy Birthday Prabhu Deva!


People call him