If the gym isn't your thing, then just dance! Good beats can get just about everyone tapping their feet or swaying their hips. And it's a feel-good way to improve your fitness and an effective way of incorporating exercise into your daily routine. Dancing is all about loosening up and letting go of inhibitions - that's a great way to burn calories. The unique combination of physical exercise, social interaction and mental concentration - all set to music - is unparalleled. No wonder, dancing has been found to help relieve stress, increase energy, improve strength and control over your body.The Power of Dancing Besides weight loss, dancing improves the condition of your heart and lungs, strengthens and tones the muscles, reduces risk of osteoporosis and brings about better coordination and flexibility. It also improves balance and spatial awareness, and increases self-confidence.
Wondering how to factor dance into your weekly workout? We've rounded up 5 types of high energy classes that ensure exercise doesn't have to be boring (beware: as one is trying to outdance the other). Now there's nothing stopping you from dancing around your home too - just to warm you up and get your heart pumping. While you're on that sweaty pursuit, dance your way to good health with these classes that make fitness fun for everyone!
(How to Keep Your Fitness Goals on Track)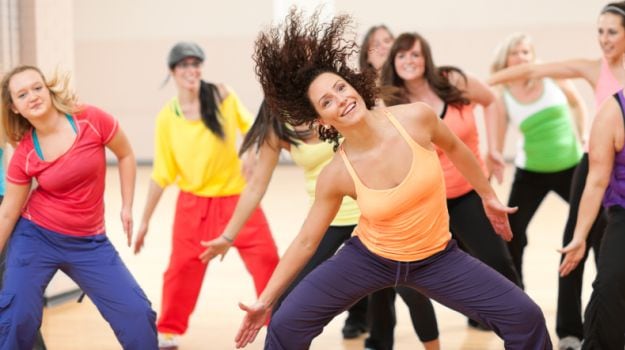 1. Desi Jam Cardio What better way to work out than to go clubbing? Non-stop cardio to non-stop music, this cardio-centric class should be your new mantra to have some fun. Shape up with this mix of Bollywood, Bhangra and Belly Dance. "You can't even tell you've worked out, it's like a Friday night party where you roughly burn up to 800-1000 calories," opines Ms. Vidyalankar, the owner of Soul to Sole Dance Academy. It's a full-muscle workout involving glutes, quads, abdominals, lower back, chest and shoulders. So feel the beat, lose yourself in the movement and dance off your weight!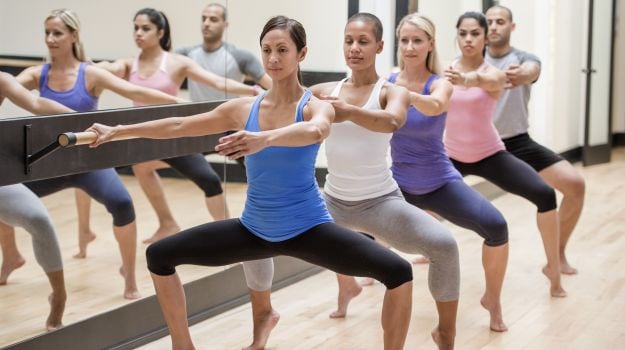 2. BalletThink ballet is all tu-tus? Think again! The movements taught in ballet classes are designed to tone, sculpt and strengthen muscles ensuring a serious workout. With great emphasis on Pilates, the exercises teach you how to stand, balance and re-balance. The fat-blasting combination of cardio, strength and power moves boost your metabolism faster for weight loss. More than any other dance form, ballet increases flexibility from head to toe and will have you moving more gracefully even off the dance floor.(The One-Minute Wonder Workout!​)3. Belly DancingOn a quest for a flatter stomach? Belly dancing can actually help you achieve your fitness goals and more. It involves moving muscles of the abdominal and pelvic region which aids in digestion, decreases backache, strengthens the core, improves sleep and posture. And the entire torso bending and rotating helps tone your midsection. Who knew swaying in figures of eights and swivelling your hips to the sound of music could be so beneficial? (The Baked-Bean Tin Workout and Other Cheap Ways to Get Fit at Home)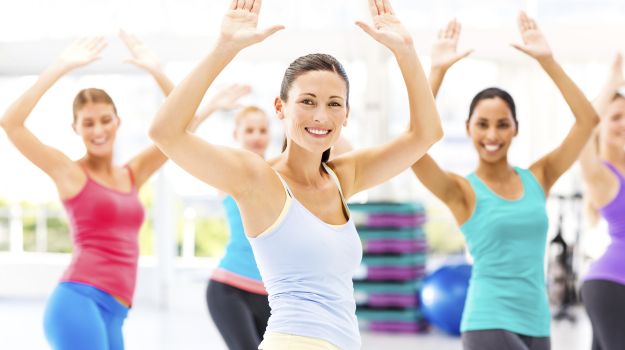 4. Masala BhangraBid the monotony of exercising goodbye with this ridiculously fun form of dance that blends traditional Bhangra moves with the dynamism of Bollywood beats. You can burn as much as 500 calories per class, and it can be modified to the comfort level of the participant, making it accessible to all ages. Considering your arms do all the dancing, it also strengthens the rotator cuff muscles in your shoulders. All that upper-body action shapes the shoulders, tones arms and sculpts the back. Anyone who's grown up listening to the beat of the dhol, will have their feet tapping to this intense workout.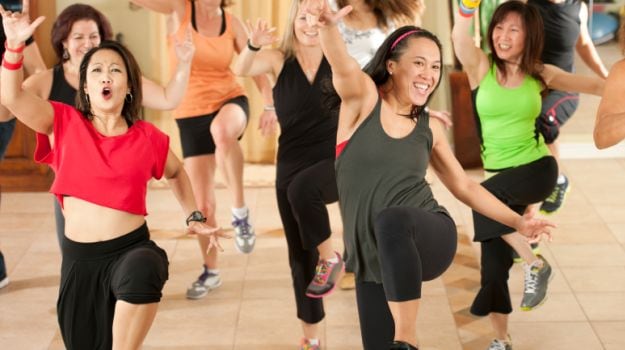 5. ZumbaIt is a dance inspired fitness routine which incorporates vigorous exercise and high intensity movement. Zumba helps sculpt the body and is sure to leave you panting. Sanaa, the founder of Sole to Soul Academy remarks, "Shake, shake, shrink- that's our motto. Before you know it, you'll be losing tons of calories and yet, your energy levels will be soaring! In the midst of squats, twists, multiple dance routines and upbeat music, you'll actually have fun. It's like a high energy, dance-fitness party." Weight loss, improved coordination, body toning, mood uplifting... where do I sign up?(​6 Tips That'll Help You Lose Weight)