India is celebrating its 72nd Independence Day today, 15th August. Being a national holiday, families take the opportunity to rustle up a traditional lunch for everyone at home. Be it lunch at home or a meal outside, to say that Indians love their food, would be an understatement. Our fiery curries, delectable desserts, mouthwatering street food and snacks add flavour not just to everyday meals, but bring colour and excitement to everyday life as well. In fact, tastes and flavours change with every 100 kilometers in India. Recipes change and get tweaked according to available ingredients. Cooking styles change too, making dishes more suitable for prevailing weather conditions. Indian breads are reflective of this unique diversity, which is a beautiful mishmash of so many native and foreign influences. This Independence Day, we are raising toast to the overwhelming range of exquisite breads that have been testaments of our rich culinary legacy and culture. Here are 18 types of Indian breads that make our food so unique and that we love lapping up curries and subsiz with.



1. Khamiri Roti


'Khamir' is an Urdu word, which means yeast. A baked flatbread, khamiri is believed to have its origins in the Mughal era. Khamiri roti is still an intrinsic part of Kashmiri cuisine and is enjoyed across the state. The bakers in Kashmir, called 'kandurs,' bake a variety of toothsome breads including katlam, bakirkhani, roath khaber, sheermal and kulcha. Many of these breads are flamboyantly studded with dry fruits and aromatic spices too.
(Also Read: This Plate Of Chhola Kulcha Comes With 'Capsules' And 'Heere Moti', Nothing Illegal About It)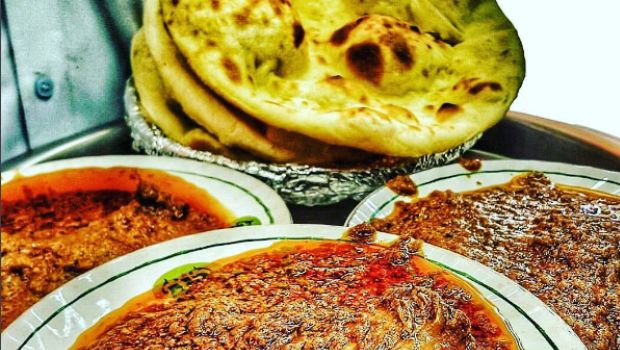 2. Malabar Paratha


The layered flat and flaky bread hails from God's own country, Kerala. Some experts also call it the south Indian cousin of the famous laccha paratha. Made with maida, it is not easy to make Malabar or laccha paratha at home, you have to stretch the dough as thin as possible so that you can add more layers, while making sure there are no cracks in the dough.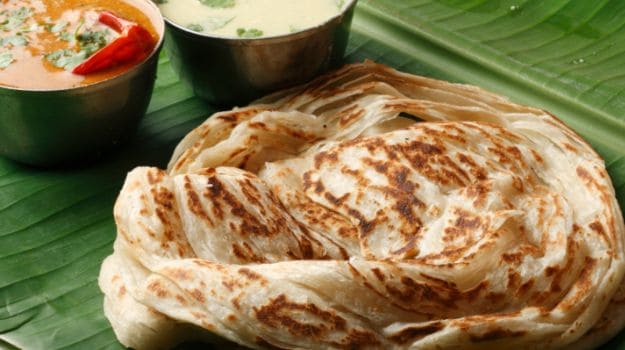 3. Roomali Roti


The thin, stretchy flatbread is immensely popular across Northern states in India. Roomali roti derives its name from 'rumaal,' which means handkerchief. The idea is to make the roti so thin that it resembles a handkerchief in thickness. The melt-in-mouth bread is enjoyed best with tandoori dishes.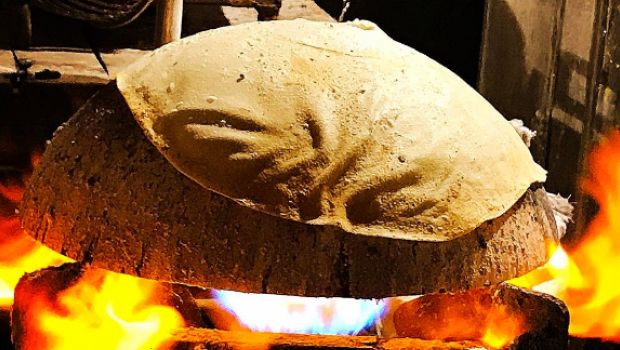 4. Aloo Paratha


Ask a Punjabi what aloo paratha means to them, and chances are that you would never get your answer. Why? Because there are just not enough words in the universe to explain the delicious taste of a piping hot aloo paratha. It is much more than just a breakfast staple for all Punjabis. Flat wheat-bread, stuffed with an eclectic potato filling, topped with a generous dollop of white butter. There, we saw you slurping!


(Also Read: 5 Tips To Make Best Stuffed Parathas At Home)
5. Mughlai Paratha


One of West Bengal's most delicious culinary gifts to India is the meaty and decadent Mughlai paratha. It is made with maida, folded like an envelope. This thin-layered, deep fried paratha consists of a rich filling of eggs, keema (minced meat) and a medley of spices. It is served with a delectable potato curry and some salad.


(Also Read: Mughlai Paratha: We Bet You Can't Resist This Meat Filled Deep-Fried Egg Paratha from Bengal)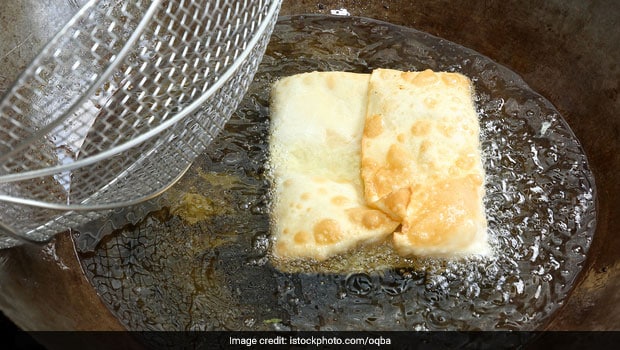 6. Baida Roti


This Parsi delicacy could be called a close cousin of Mughlai paratha. Baida rotis are flaky wraps filled with meat, eggs and spices. The wholesome parathas are a popular delicacy across Maharashtra.

6. Bhature


A good part of north India begins their day with pillowy soft bhaturas teamed with chickpeas cooked in heart-warming masalas. Yes, chole-bhature is perhaps the most fiery and indulgent start you can give to your day. And, that's not all, in many parts of Punjab, the wholesome meal is accompanied with a tall glass of lassi too! The puffy hot bhaturas are made from maida using raising agents like yeast.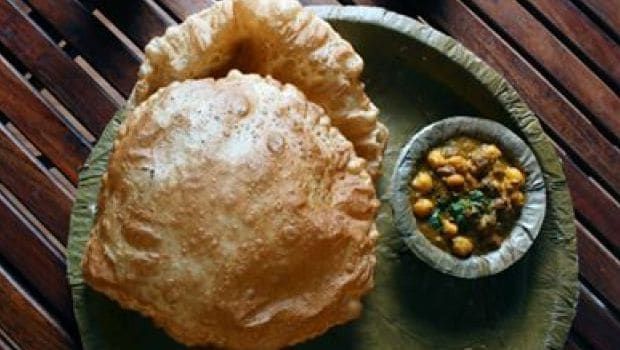 7. Poori


Let's admit it, puffy and feather-light pooris have always served as a welcome relief from the same old tawa rotis that we eat every day. From indulgent Sunday brunches, to religious and festive occasions, to common gatherings, pooris would always find its enthusiastic takers. Made of either wheat flower or rice flower, pooris go well with curries of all kinds.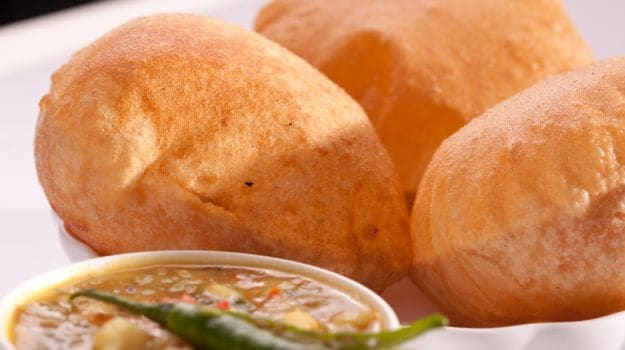 8. Luchi


The Bengali cousin of poori, luchis are of a slightly bigger size. Luchi is a deep-fried flat-bread, which is made using refined flour and clarified butter. Luchis go best with chana dal and kosha mangsho (spiced mutton with a thick consistency).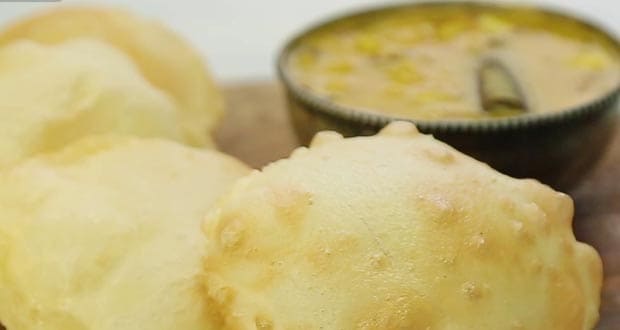 9. Pav


Pav bhaji and missal pav lovers, raise your hands! Sure, you can have bhaji with your regular roti too. But, the feeling of dipping the fresh and buttery pav in the spicy bhaji is inexplicable for thousands of people across Maharashtra, for whom pav bhaji is a morning ritual not to be skipped.


(Also Read: Pav Bhaji Recipe)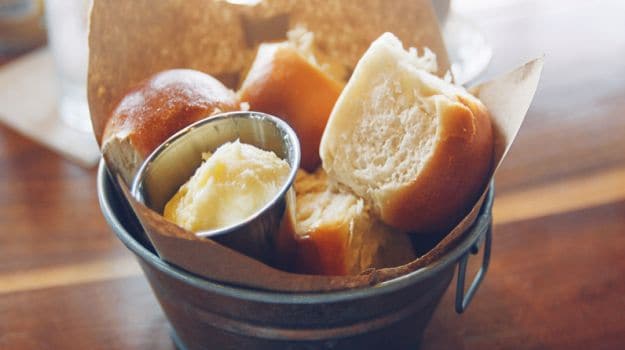 10. Appam


Usually relished with a spicy vegetable or meat stew, Appams are made with a fermented rice batter and a delicate flavour of coconut milk. These paper-thin preparations are a Malayali speciality that you must try.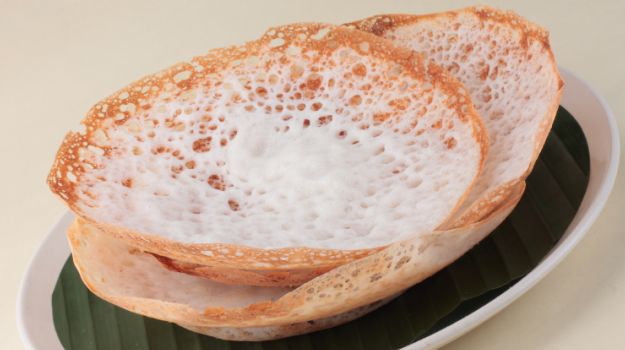 11. Khoba Roti


Hailing from the royal city of Jodhpur, khoba roti is nothing like your tawa roti. Khobar is a Marwari word that literally translates to cavity. It is a very thick roti that has various cavities that are manually
made using one's thumb. This roti is generally used as a plate and the tiny bowl-like cavities to hold the veggies and accompaniments.
13. Makki Ki Roti:


The classic Punjabi maize flour flat bread, makki ki roti is best teamed with sarson ka saag (mustard greens). Add to it a generous dollop of white butter and you are sorted for the day. Makki ki roti and sarson ka saag is a decadent winter treat that has traversed regional boundaries and has gone on to become a national sensation.



14. Amritsari Kulcha


A crisp Punjabi delight, stuffed kulchas are a breakfast favourite in Punjab, which is served with chole. The Amritsari kulcha is softer and chewy than a regular paratha or naan. It is stuffed with mashed potatoes and a host of spices.



(Also Read: The Amritsari Kulcha Trail: Where to Get the Best?)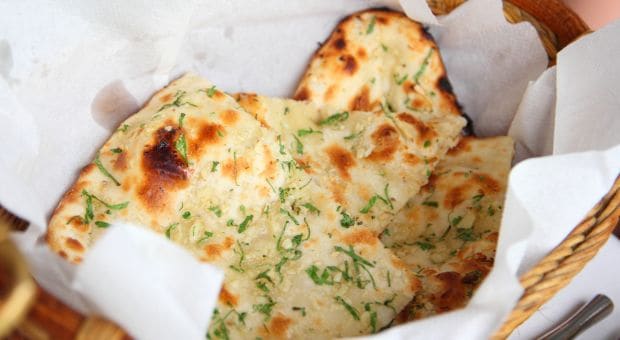 15. Sheermal


With its dough prepared from flour, ghee, salt, sugar and saffron-enhanced milk, and cooked till it is perfectly brown, sheermal is a Mughlai treasure we can never get enough of. Team it with piping hot nihari or korma and you would know what we mean.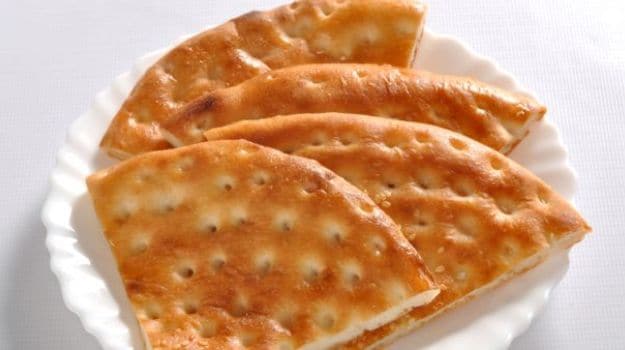 16. Naan


The widely popular bread of North, naan is traditionally cooked in a tandoor or clay oven. Made with maida or rice flour, naan is deliciously soft and elastic. From meaty curries to soothing vegetable stews, naans are a hit with everything. If we go further up north, Kashmiri or Peshawari naan is also studded with dry fruits and nuts.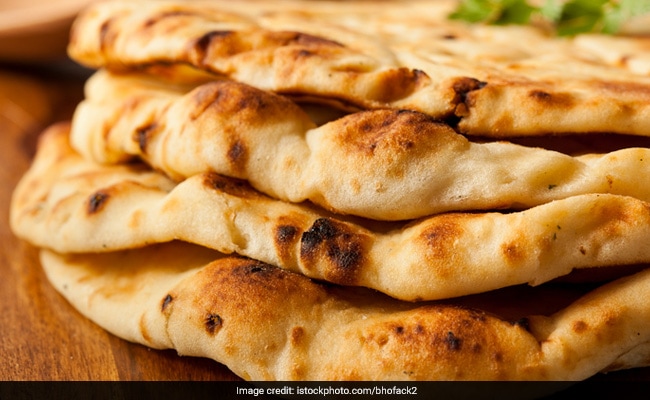 17. Dosa


The south-Indian pancake like dish, dosa is culinary gem made with a batter of rice and lentils. You can have it plain or stuff them with interesting filling. Team them with hot sambhar or ambrosial coconut chutney and you have your treat for the day!


(Also Read: On the Griddle: The Most Famous Dosas from South India)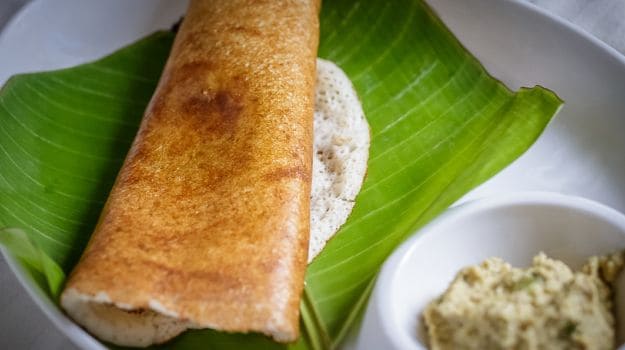 18. Pesarattu


Pesarattu is an Andhra version of dosa. Made with green gram batter, pesarattu is usually eaten as a snack or a breakfast meal.


This is just an ode to some of our favourite breads from the country, and by no means an exhaustive list of all the varieties of breads from India. We are sure there are a hundred others hidden in some unexplored alley of the country. If we have happened to miss out on your favourite bread, do let us know in the comments below.
Happy Independence Day, everybody!