There is probably no other ingredient in the kitchen as versatile as a loaf of bread. When hunger pangs kick in, a slice of bread is most often a favourite choice for a quick indulgence. Just pop it into a toaster, slather it with herbed butter and it's done. Talk about breakfast, most of us can't think of starting our morning without biting into a crisp toast, either with a soft and fluffy omelette or grilled sausages on the side, or just melted butter on top with a sprinkling of black pepper. There's something about its crunchiness which when teamed with a whole range of spices, herbs and other ingredients makes for a scrumptious treat.

The best part about putting out bread toasts is that it hardly requires any effort, but a smart choice of accompanying ingredients to turn a humble staple into something extraordinary. There are so many breads that are available in the market these days: from the classic white bread to brown, multi-grain, rolled oats, garlic flavoured, cheese loaded - you name it! You can play around with each of these to create a range of delectable treats. Bake them, toast them, pan-fry them - you will definitely not get bored anytime soon.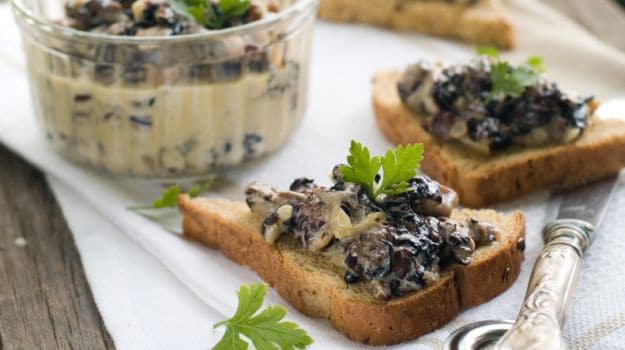 To ignite your imagination, we present 10 delicious and incredibly easy toast recipes for you to try at home. Some of them can also be served as snacks such as the classic Chilli Cheese Toast or the much-loved Prawn and Sesame Toast. If you want something fun and quirky, you can use your cookie cutters to cut out interesting shapes and top up the toasts with creamy fillings. We have something for the spicy food lovers too. Masala-fried chicken on hot buttered toasts or even the Indian take on the French toast - the Masala Cheese French Toast. For the bacon fans, you can make a gourmet-style breakfast dish by sautéing exotic mushrooms with your bacon or tossing the strips with avocado and tomatoes to top up your toasts. Don't forget the generous grating of cheese! There's really no end to the number of ways you can spruce up your toast.

So yes, you have guessed it right. Your stint with plain old bread is about to get bigger and better. Brace yourself -
Recipe by Chef Niru Gupta
The ultimate comfort food - crispy bread topped with fresh green chillies and oodles of cheese. What's not to love? For the recipe, click here.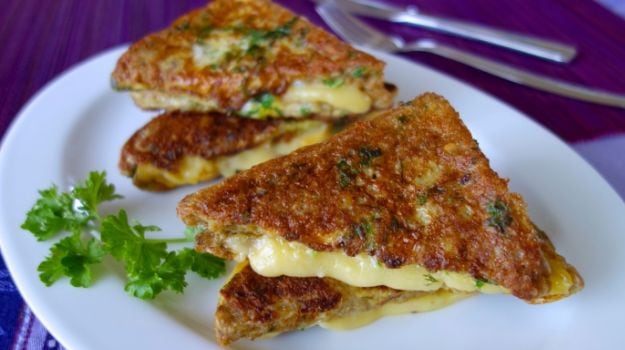 Recipe by Plavaneeta Borah

Make your plain old breakfast toast fun and quirky with this incredibly easy recipe. Sprinkle some spices, herbs or cheese on top and indulge! For the recipe, click here.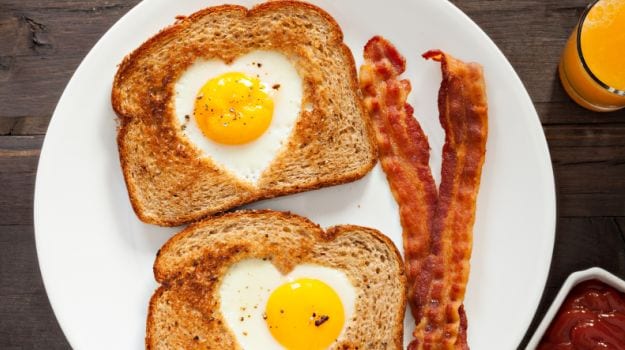 Grilled toast with cheese and garden herbs, this is a simple and delicious way to kickstart your morning. For the recipe, click here.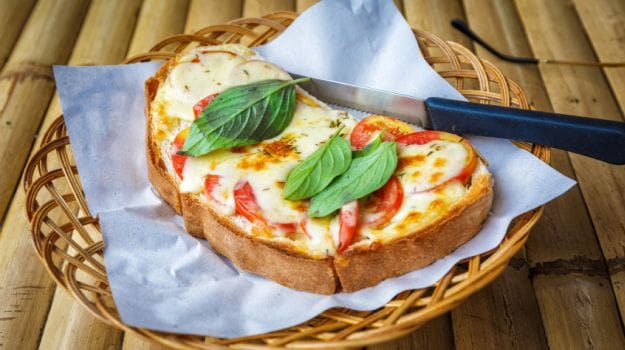 Recipe by Chef Roopa Gulati
Spruce up your snacking time with this lip-smacking treat. Marinated chicken pieces tossed with a host of flavours, and served on hot buttered toast. For the recipe, click here.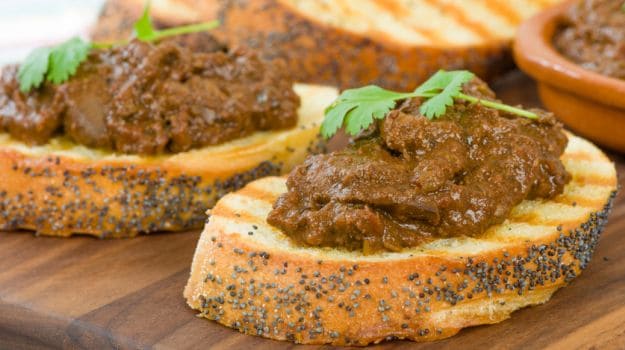 Recipe by Chef Andy Verma
The morning bacon gets even better with this scrumptious recipe. Crisped bacon and buttered mushrooms folded in a creamy mix and topped on toast. For the recipe, click here.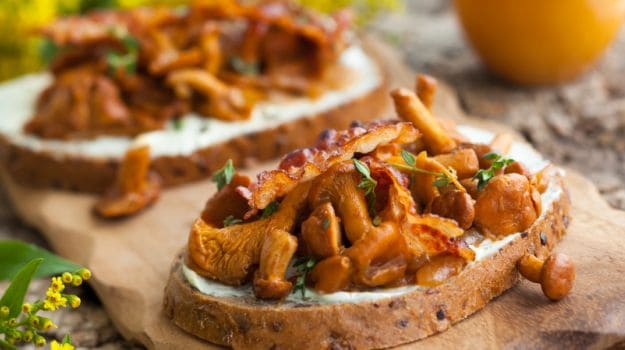 Recipe by Chef Vicky Ratnani
Give the classic French toast a desi twist by coating the bread in a mixture of herbs and sauces along with cheese. For the recipe, click here.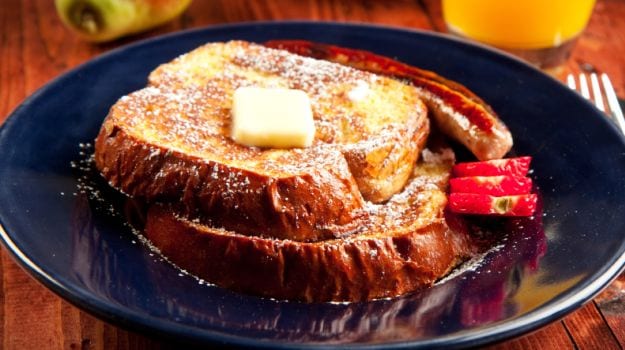 Great for dinner parties or as a snack to munch on - a mix of chopped prawns and oriental flavours layered on bread, topped with sesame seeds and baked crisp. For the recipe, click here.

Recipe by Chef Aditya Bal
Toasted bread topped with a mixture of mushrooms, tomatoes, cottage cheese, chillies and spices. For the recipe, click here.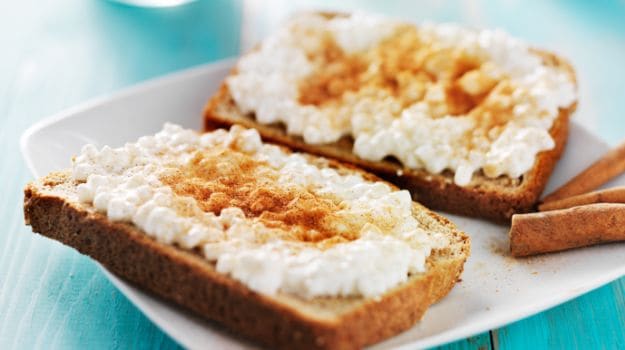 9. Gousse d' Ail (Mushroom on Toast)
Recipe by Chef Prem Kumar Pogakula, Executive Sous Chef - The Imperial
Three types of mushrooms cooked together with garlic, sherry, truffle oil and one of the most important ingredients, butter. They go perfectly on well toasted bread and make a great appetiser or even main course if you're in the mood for something different. For the recipe, click here.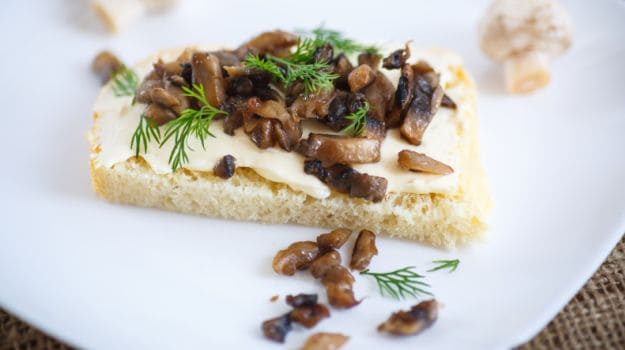 10. Grilled Cheese Toast with Bacon, Avocado and Tomato

Recipe by Aashna Ahuja

Take the sinful cheese toast a notch higher by loading it with bacon, avocado and tomatoes. Too good to resist! For the recipe, click here.